Thales has served the Belgian defence, security, space and transportation markets for more than 50 years. Today the Group employs more than 800 people at six sites across Belgium, in Brussels, Charleroi, Genk, Herstal, Leuven and Tubize.
A local presence for over 50 years
Thales representation in Brussels serving the European institutions and NATO
Thales has developed close ties with Belgian industry over many years, and has worked hand in hand with universities and research institutes to develop innovative products for its customers.
In 1988, Thales formed an alliance with Forges de Zeebrugge (FZ), a specialist manufacturer of 70 mm air-launched rockets for aircraft and helicopters. Today FZ is a wholly owned Thales subsidiary and generates 99% of its revenues in export markets.
The 8,000+ sq.m FZ production facility at Herstal manufactures non-pyrotechnic components and houses the company's headquarters.
In October 2016, Thales acquired Belgian start-up AvioVision, a leading innovator in the digitalisation of aircraft operations based on Electronic Flight Bag (EFB) solutions.
AvioVision developed Aviobook, an EFB application platform already equipped on 900 aircraft across 25 airlines. Pilots use Aviobook to prepare and optimise their flight in collaboration with their airline operations centre.
Thales also maintains a permanent presence in Brussels to serve European institutions and NATO. The Group is taking part in a number of major European programmes, including EGNOS, Galileo, Copernicus, Clean Sky, SESAR and Shift2rail, and is contributing to European research through the Framework Programme and European Defence Agency projects.
A trusted NATO partner, Thales provides the satcom network service for the International Security Assistance Force (ISAF) in Afghanistan. The Group also supportsNATO on several critical C4ISTAR projects, including ACCS (Air Command and Control System) and ALTBMD (Active Layer Theatre Ballistic Missile Defence). Thales also provides encryption systems and secure satellite communications for the Alliance.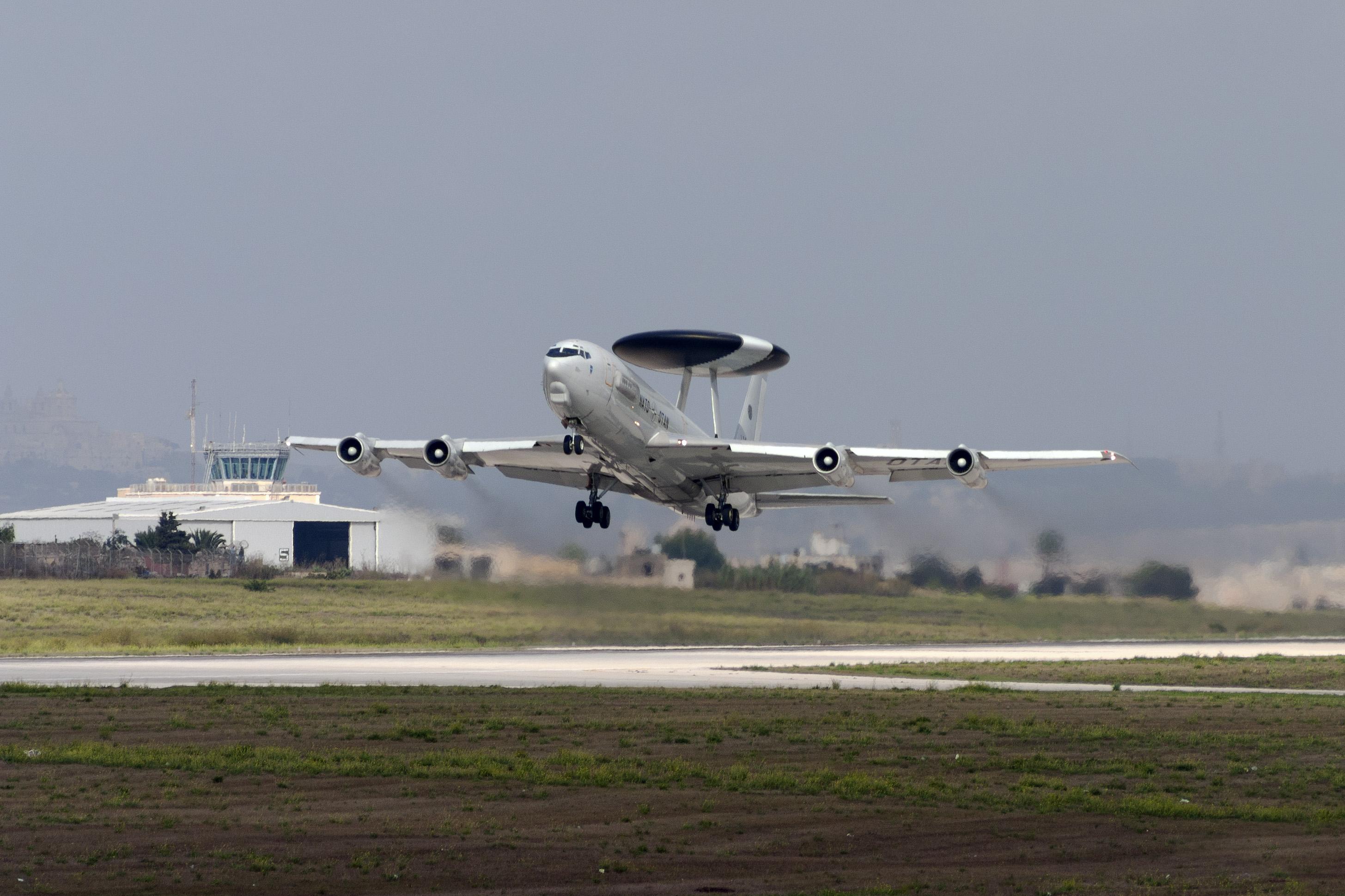 Key Points
Long-standing provider of C4I solutions to the Belgian armed forces
Programme partner on NATO's AWACS aircraft upgrade programme for more than 20 years
Forges de Zeebrugge 70 mm rockets in service with more than 30 countries
Overview
Thales is a long-standing partner of the Belgian armed forces, supplying tactical communication systems and a variety of onboard sensors for armoured vehicles, ships, helicopters and UAVs.
For more than 20 years, the Group has been involved in NATO's programme to upgrade its AWACS early warning and control aircraft, modernising the communications systems as a Tier 1 supplier to Boeing. More than 30 countries, half of them NATO members, have selected 70 mm rocket systems from the Thales subsidiary Forges de Zeebrugge.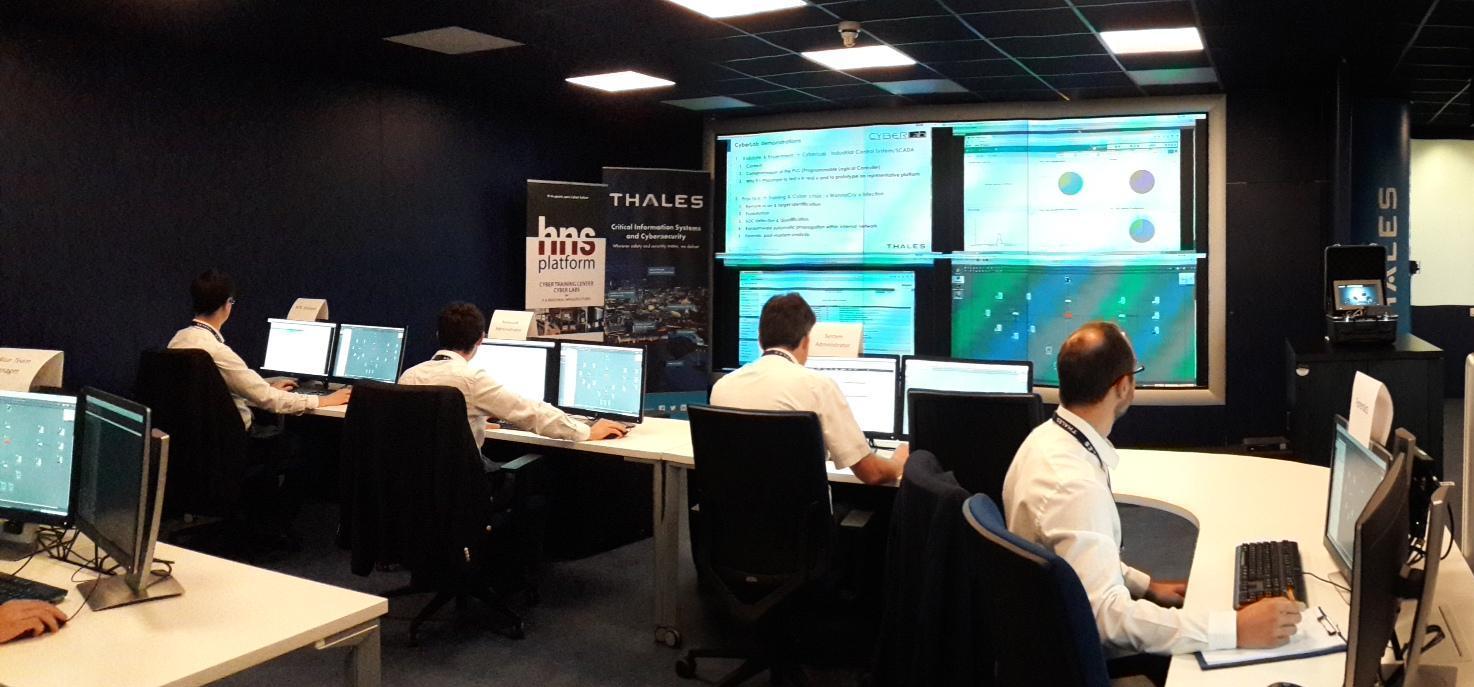 Key Points
Communications security for several government departments
New paging system for ASTRID emergency services network 
Overview
Strategically located at the heart of Europe and home to numerous international institutions, Belgium is fully cognizant of the need for strict security measures to protect its own interests and those of its partners.
Thales has been selected to protect the communications systems of several government departments and is currently upgrading the paging system of the ASTRID critical communication network used by the country's emergency services.
In 2014, Thales was selected by the Crisis Centre of the Federal Public Service (FPS) Internal Affairs to provide Belgium with a pilot platform for a national warning system called BE-ALERT, which is designed to quickly alert and inform the public in the event of an emergency. The platform was set up in January 2014, providing access to the system for the country's 11 provincial governors and 33 pilot communities.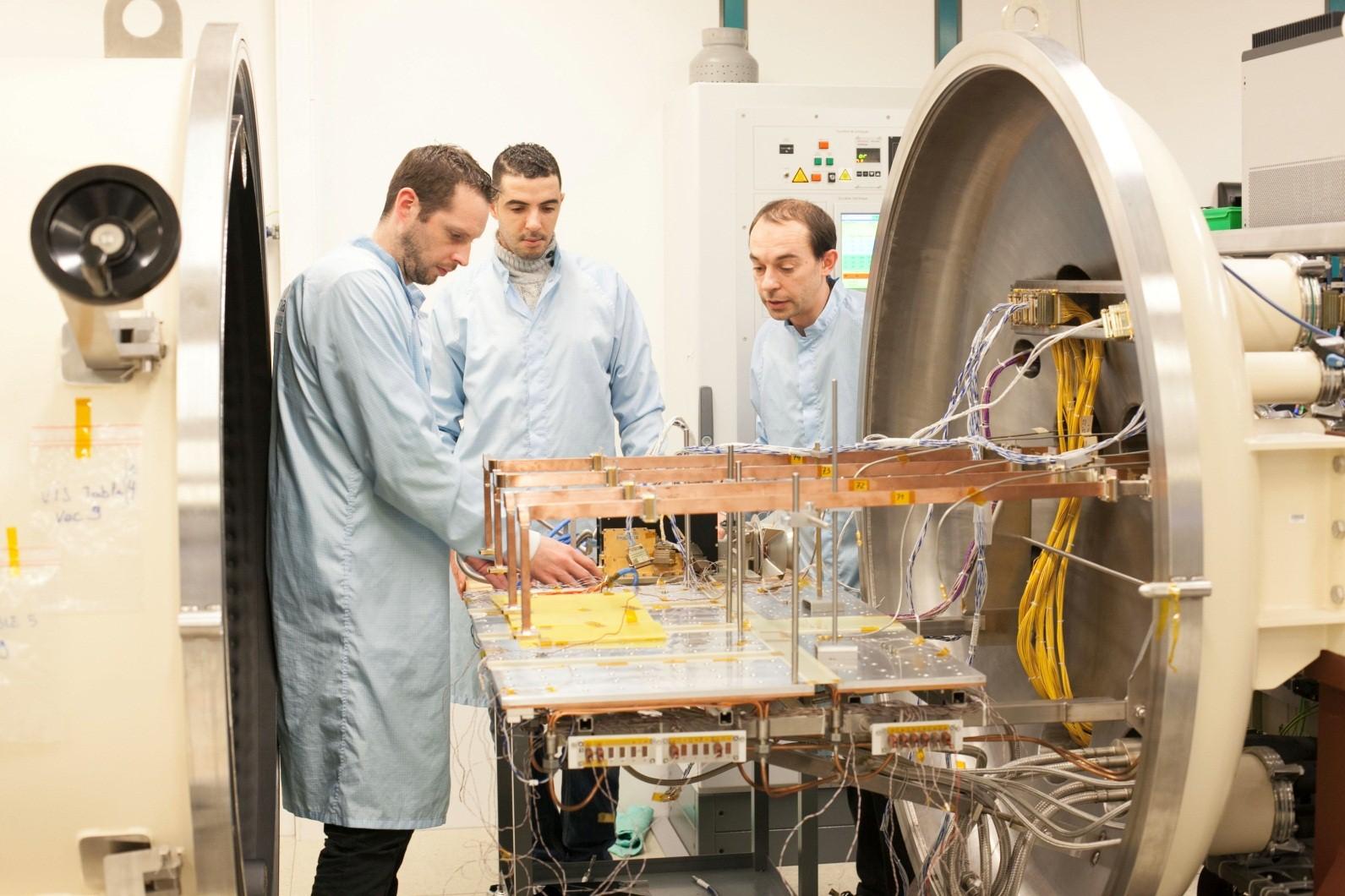 Key Points
Thales Alenia Space onboard electronics for Ariane 5 and range safety systems for Ariane 6 and Soyuz
Overview
Thales's joint venture Thales Alenia Space, which develops onboard power supply and distribution systems for space launch vehicles and satellites, has two sites in Belgium with a total of 35,400 sq.m of facilities dedicated to the design, manufacture and testing of qualified electronic systems.
Market leader in onboard power distribution for satellites
Thales Alenia Space's operations in Belgium provide a number of critical systems for satellites. As a world leader in onboard power management and distribution systems, the company offers a full range of products for satellites of all types, from microsatellites to large geostationary satellites used for telecommunications, Earth observation, navigation, space exploration and meteorology.
 
Thales Alenia Space in Belgium also occupies a leadership position in the field of flight electronics, designing and manufacturing electrical power supplies for plasma thrusters and travelling wave tubes, DC/DC converters and other specialist electrical products such as power conditioning units (PCUs). Satellites rely on their power conditioning units to manage flows of electrical energy between their solar panels, batteries and onboard equipment and mission systems.
 
On board all European launch vehicles
Thales Alenia Space in Belgium is the No. 1 supplier of onboard electronics for Ariane 5, designing and manufacturing more than 50% of the electronic systems on each launch vehicle. These systems perform a variety of functions, including onboard electricity distribution, management of the thrust-vectoring nozzles that keep the launcher on trajectory, spatial positioning, separation of the launcher stages and the satellite's protective nose fairing during flight, and range safety. The Thales Alenia Space team in Belgium will also be supplying the range safety system for Ariane 6.
 
The Russian Soyuz launcher also relies on the Thales Alenia Space's Belgian operation for its range safety system, which is used to shut down the launch vehicle's engines if it veers off course. Soyuz rockets launched from the Kourou spaceport are equipped with range safety systems from Thales Alenia Space, the only system supplied by a European company. The company has also been involved in the European Vega project to develop a launcher to carry medium and small payloads into orbit.
 

Key Points
Thales radars and navigational aids (navaids) for all Belgian airports
Overview
Thales is the main supplier to Belgocontrol, the operator in charge of air traffic safety in Belgian airspace, and the country's air traffic control centre is equipped with Thales systems.
Thales has also provided approximately 30 navaids for airports across Belgium, such as Brussels, Liège, Charleroi, Ostende, Antwerp and Bierset, including non-directional beacons (NDB), distance measuring equipment (DME) and instrument landing systems (ILS), as well as 20 primary radars, secondary surveillance radars and ADS-B systems.
In October 2016, Thales acquired the Belgian start-up AvioVision, a leading innovator in the digitalisation of aircraft operations based on Electronic Flight Bag (EFB) solutions.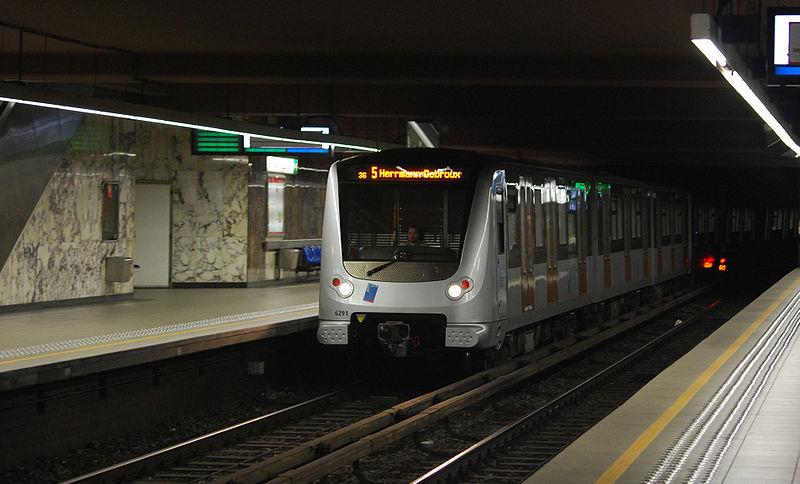 Key Points
Thales train management system for lines L1/5 and L2/6 of the Brussels metro and passenger information system for the STIB/ MIVB tram network in Brussels
Supply and 10-year maintenance contract for integrated communication systems to provide real-time passenger information on Brussels transport network
Overview
The Brussels transport operator STIB/MIVB selected Thales to provide a train management system to optimise traffic flows on lines L1/5 and L2/6 of the Brussels metro. The Thales system covers 61 stations and a total distance of 43 km, enabling one train to travel every 3 minutes on each line.
For the Phoebus 2 real-time passenger information network in Brussels, Thales also provided integrated communication systems and will be in charge of system maintenance for 10 years.