Thales entered the Hungarian market in 1991 and delivers solutions and services for the Transport, Aerospace, Security and Defence markets. With 60 qualified people, Thales delivers systems and services to best meet their customers' needs. With its long-time expertise and skilled employees, Thales has been able to establish itself as the leading supplier of modern signalling and train control technology in Hungary.
Thales Rail Signalling Solutions (Thales RSS) is a joint-venture between Thales and Prolan, with Thales as the majority owner. The strong relationship between Thales in Hungary and Austria beneficially contributes to providing the best solutions to customers in Hungary.
The local office in Budapest underlines Thales' localisation approach. Including suppliers and subcontractors, Thales secures several qualified jobs in Hungary. Thales collaborates with local industry and trusts on local expertise. Together with its local establishment in Győr, Thales carries out the development and maintenance of safety-critical software used in Hungary.
Thales is a member of the Hungarian Rail Association (HUNGRAIL), the Hungarian Scientific Association for Transport (KTE) and the Joint Venture Association (JVSZ). Furthermore, Thales is an active contributor on several professional forums, like the Hungarian Rail Technology Journal.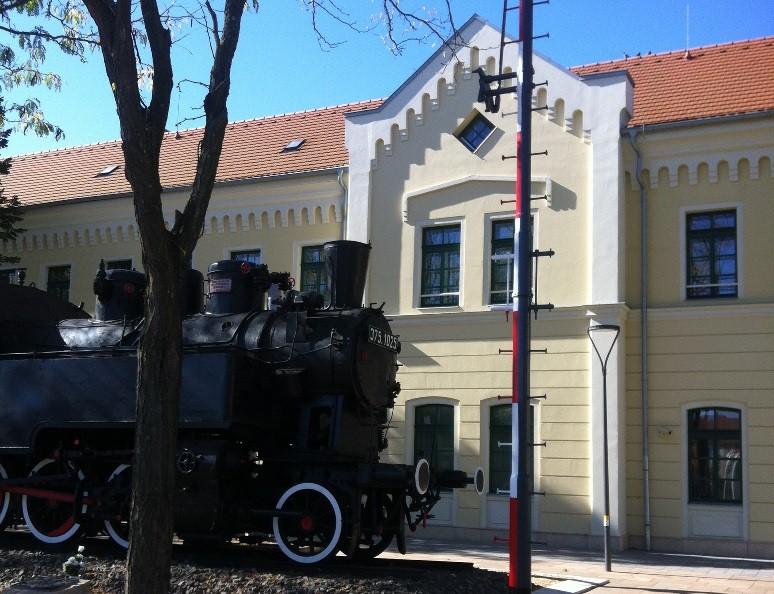 Key Points
Thales is a leading supplier of signalling and train control technology.
Overview
In the past few years, Thales has installed electronic safety equipment in nearly 50 railway stations, like Győr, Békéscsaba or Székesfehérvár, within the scope of 20 large-scale projects. Thales electronic interlocking technology has been deployed at the three largest railway stations of the Hungarian railway network. These systems guarantee the safety of passenger and freight transport day-by-day.
 
Thales was the first company to install the signalling system European Train Control System (ETCS) of the European Rail Traffic Management System (ERTMS) in Hungary.  ETCS Level 1 trackside equipment has been implemented by Thales on a total length of more than 200km including key railway lines, nearly 160km have been equipped with ETCS Level 2. The ETCS On-board system of Thales ensures a high level of safety on 17 Hungarian electric locomotives which increases safety and interoperability of transportation on the Hungarian railway infrastructure.
 
Thales' innovative system for vehicle diagnostics has been installed at seven sites in Hungary. It provides the railway operator and the maintenance team with indispensable information in order to manage challenges more efficiently.
 
Through its localisation approach and the local development and maintenance of safety-critical software, Thales solutions are in compliance with local requirements. Combining this local expertise with know-how from Thales experts worldwide, Thales is able to provide solutions that fulfill the highest safety standards.   
Főbb pontok
A Thales fontos szereplő Magyarországon a légtér-irányítás területén.
Áttekintés
A Thales 2007 óta látja el a HungaroControlt (a magyarországi légiközlekedési szolgáltatót) a legújabb fejlesztésű termékekkel és szolgáltatásokkal, ezzel garantálva a nemzeti légtér biztonságát és zökkenőmentes kiszolgálását.
 
A Thales és a HungaroControl közötti határokon átívelő együttműködés révén volt képes Koszovó 2014-ben újból megnyitni légterét a felette átrepülő polgári repülőgépek számára.
 
A Thales ezen felül partneri kapcsolatot hozott létre a HungaroControl és a Searidge Technologies cégekkel a távolról vezérelt irányítótornyok kifinomultabb koncepciójának együttes fejlesztéséért. A Thales ebben a partnerségben a portfóliójához tartozó légiforgalom irányítási technológiáival és rendszerintegrációs szakértelmével vesz részt.
 
"A távolról vezérelt irányítótornyok fejlesztése és telepítése révén a HungaroControl további előnyöket tud biztosítani felhasználóinak. A Thalesszel és a Searidge Technologieszal kialakított partnerség felgyorsítja a magyar légteret használók számára ezen előnyök kiaknázását és lehetővé teszi számunkra szaktudásunk megosztását más légiforgalmi szolgáltatókkal." (Dudás Dezső, Osztályvezető, Stratégiai és Projektmenedzsment Osztály, HungaroControl)
 
Műszeres Leszállító Rendszerének a Budapesti Repülőtér részére történő átadásával a Thales nélkülözhetetlen segédeszközt adott a megközelítés és leszállás irányításához, ezzel garantálva évente több mint 10 millió utas biztonságát.
Key Points
Thales has supplied Hungary with its Ground-Air-Ground Radiocommunications system, within the framework of a NATO programme.
Overview
Thales has supplied Hungary with its Ground-Air-Ground Radiocommunications system, within the framework of a NATO programme.
Thales has developed NATO's Air Command and Control System (ACCS), setting new standards of interoperability for air operations with a single, integrated approach to planning, tasking, monitoring and mission execution. Hungary, as one of the eleven replication sites, will benefit from the most advanced Air Command and Control System.