Solid-State Lasers
for Science, Industry, Space and Defence
Thales proposes a wide range of lasers solutions for the most demanding applications.
For more than 30 years, Thales has been a world leader in design, development and manufacturing of high energy nanosecond lasers and high intensity, ultra-short Titanium Sapphire femtosecond lasers :
Diod pumped and flash lamp pumped nanosecond Lasers.

Custom or standard femtosecond systems with high peak power and high average power
Beyond the exceptional technical performances, Thales aims to provide the most reliable and easy-to-use system.
Looking for a solid academic and practical training programme in the field of multi-TeraWatt to multi-PetaWatt lasers ?
Take a look at our brochure about the Thales hands on laser training.
We have teamed with the best partners to come up with a one-week schedule that will allow you enhance your position within the scientific community by gaining knowledge and networking with industry professionals.
 

Spatial focus
Thales has been awarded the title of Laser of the Future by the French National Space Agency (Centre National d'Etudes Spatiales – CNES) whereby Thales has developped the laser for the SUPERCAM instrument intended for the 2020 mission to Mars.
 
SPIE Photonics West

The premier photonics and laser event
27th January -  1rst February 2018, San Francisco, USA
Laser World of Photonics CHINA

HPLSE Conference

The 3rd International Symposium on High Power Laser Science and Engineering
 April 9 - 12th 2018, Suzhou, CHINA
ICUIL 2018 Conference

9th - 14th September 2018, Lindau, GERMANY
Industrial market
The  GAIA I laser, delivering more than 7 J at 532  nm at 5 Hz , is the new generation of high energy Nd:YAG laser  ruggedized for industrial applications
THALES lasers are also used in many industrial fields, such as: semiconductor, OLED Manufacturing, photovoltaics industries, automotive, aeronautics, ... 
Thales is proud to mention that the Bella project won 2 world-class awards in 2012 and 2013 and that its laser activity was recognized as the most innovative technology within the group in 2014.
« 2012 Engineer of the year Award » (L'Usine Nouvelle and Industrie Technologie)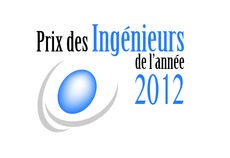 « Prix pour la science" for the Bella laser - "Science award" for the Bella laser
December 2012, Paris, France
Every year, "Usine Nouvelle » and « Industrie et Technologies" organises "the Engineer of the year Award" to honour outstanding engineers.
IPMA Project Excellence Award (27th IPMA World Congress)

Gold Winner in Award Category Project Excellence in Big-Sized Projects
October 2013, Dubrovnick, Croatia
IPMA Awards ensures managing project is recognized for its value.
Thales Innovation Awards (Thales group competition)

Gold Award in the Innovative Technologies category for the PetaWatt laser solutions
June 2014, Jouy en Josas, France
Every year, Thales recognizes the best innovations of the year through the Thales Innovation Awards.