Thales develops innovative solutions that revolutionise information systems. We combine a unique set of skills and experience with a new vision of Industry 4.0 to connect the physical and virtual worlds using VR and AR technologies:
Internet of Things (IoT)

Real-time 3D and image processing

Digital transformation for businesses
The Industry 4.0 concept originated in Germany and heralds a fourth industrial revolution in Europe. It refers to a value chain that incorporates smart systems and smart factories, unlocking the power of web technologies and interconnecting production systems to make companies more agile and help them innovate faster. Thales is playing a key role in this revolution. We are there to support you in the process of change, helping you to improve your competitive performance while recognising the need for a balanced approach to your markets, production processes, products and people.
Virtual reality
Driven by the multimedia industry, serious gaming is a phenomenon that harnesses the power of gaming to drive real-world innovation. It is recognised by companies today for its potential to boost competitiveness. Thales develops multi-platform collaborative solutions based on an intuitive, user-centric approach, making interactions more efficient to help you meet your specific requirements:
Transfer of critical technical knowledge
Rapid and effective training in complex operations
Control and validation of 3D digital models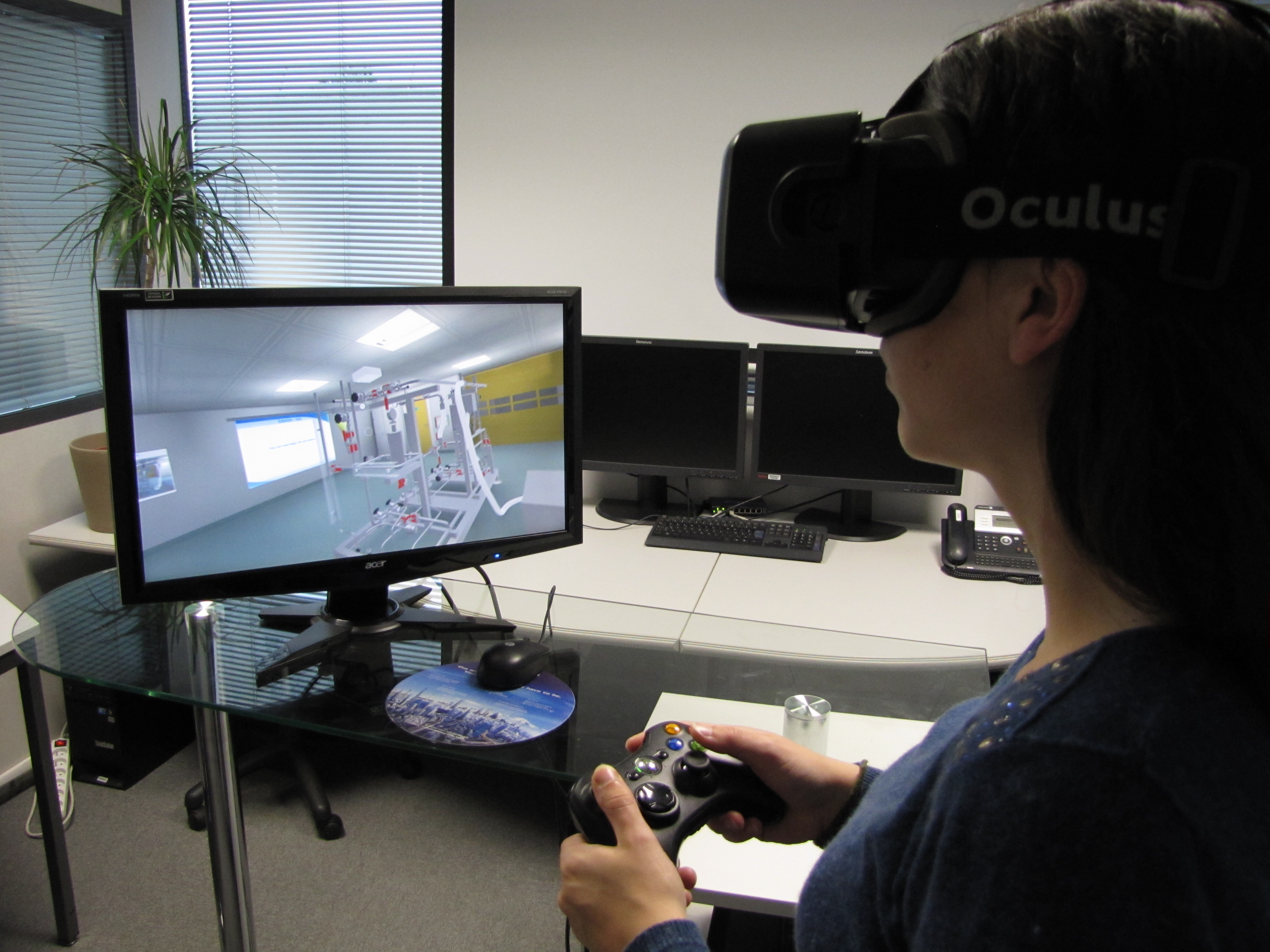 Augmented reality
 
Augmented reality (AR) is coming of age, helping to drive the competitive performance of businesses around the world. With our know-how and experience in this emerging field, AR technology can improve your processes in various ways. It can reduce physical movements, make operations faster and more efficient, and provide context-sensitive support and real-time traceability. With 3D representations of your products connecting the physical world to your information systems, our solutions present a real-world view of the environment, overlaid with context-sensitive information, directly in the user's field of view. Designed to run on smartphones, tablets and augmented reality headsets, innovative AR solutions from Thales are tailored to the specific needs of your industry and your organisation:
Remote expert assistance in unfamiliar environments
Support and traceability of assembly and maintenance operations
3D digital model overlay for measurement and inspection operations
Discover  our new 360° film which will immersed you in the infinite possibilities that "Thales Reality" offers.
Our 360° video is compatible with cardboards: