Next-generation military rotorcraft need to be the most capable. This means that crews must always bring the overmatch.
Thales has designed the most capable avionics solutions that are intuitive to reduce crew workloads and support seamless operations, connected for real-time sharing of tactical data, combat-ready with linked asset controls, and designed as modern open platforms for future upgradeability. 
For tomorrow's conflicts where trusted, innovative, and affordable vertical lift avionics solutions are a must, Thales is there for today, and tomorrow.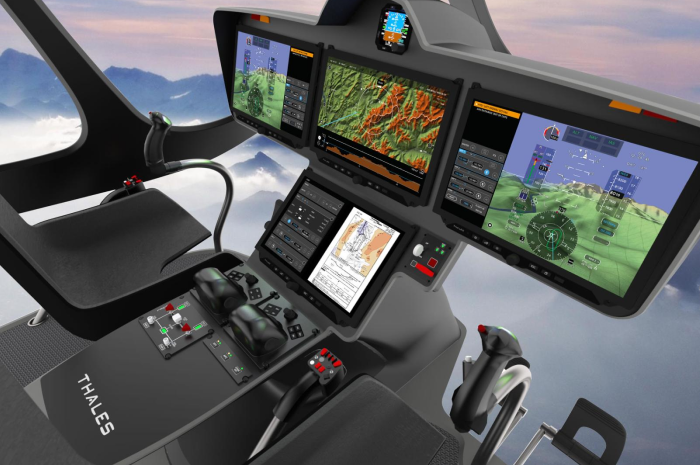 FlytX
Integrated, tactical, crew-centric, compact, customizable and connected flight deck.
Please contact us for more information about additional avionics products and services that support vertical lift, air superiority, including:
Autopilots
Interactive Displays