The Global Supply Chain Program (GSCP) is an initiative by the Australian Government aimed at increasing the number of Australian small to medium-sized enterprises (SME's), universities and research organisations embedded in the supply chains of the multinational prime contractors. Established in 2009, eight prime contractors are involved: Thales, BAE Systems, Boeing, Leidos, Lockheed Martin, Northrop Grumman, Raytheon and Rheinmetall.
Thales has been an active participant in the GSCP since 2010 and through its dedicated Industry Engagement Unit (IEU), actively seeks out opportunities for Australian Industry within it's global supply chain and the supply chain of it's tier suppliers and partners. 
Thales has developed a model which fits with the global business as an innovative electronics and digital technology supplier and has therefore sought Australian companies with niche, emerging technologies that add value to Thales offerings to the market. Australian technology is now embedded in Thales solutions in many parts of the world.
The IEU is led from Australia with team members based in key Thales locations in the UK, Europe and North America. This provides the unique ability for the team to identify and support opportunities at the early stages of business, product and development plans to the mutual benefit of Thales and Australian Industry.  The IEU works closely with the Australian Government, Industry bodies and other GSCP primes to ensure that Australian Industry has the information and support required to successfully navigate the process.
Anne Munro
Duncan Fountain
Justin Graham
Janice Marshall
Phillipe Mouttou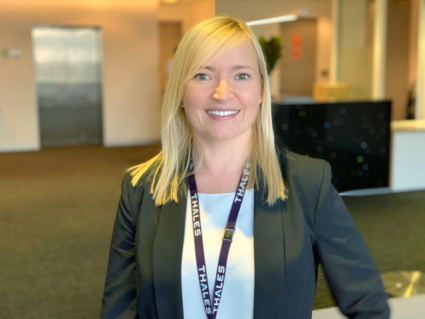 Anne Munro

Director Industry Engagement Unit
Growing up in Scotland, Anne started her working career in the local Mitsubishi Electronics Factory before transitioning to Customer Relations with the Halifax Bank of Scotland. Anne moved to Australia in 2003 and has held a variety of senior level roles in areas including business development, customer relations, finance, procurement and strategy. Anne's career with Thales started in 2009, initially within procurement. In 2012, she joined Thales Industry Engagement Unit and is now responsible for the overall management of the GSCP and IEU team.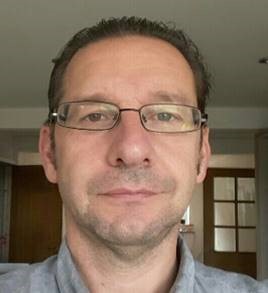 Duncan Fountain

Industry Engagement Manager UK/Europe
Duncan has been working on the GSCP since Thales joined the program, therefore taking the role within the team of knowledge management. Whilst currently based in the UK, Duncan works across a number of countries in Europe to pursue opportunities which has included developing contacts amongst others in Spain, the Netherlands, and Norway.  Key technology areas which have been successful in these areas have included C-UAS systems and laser rangefinders, with key current interests in biometric ID and machine learning capabilities.
Duncan has also lived and worked in Australia for Thales, being based at Garden Island in Sydney in an Operations leadership role for the Maritime business. Prior to working for Thales, he had a varied career including working for the UK Ministry of Defence in roles including in policy, intelligence and equipment acquisition.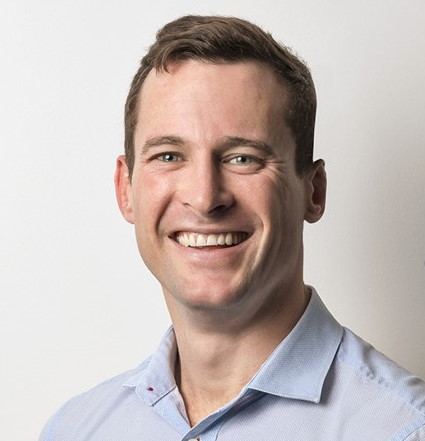 Justin Graham

Industry Engagement Manager Australia
After joining the Thales Multimedia team in 2012, Justin moved into Corporate Communications in 2016. In this position Justin managed events and exhibitions, as well as internal and external communications for the Ground Transportation and Security business lines. Justin joined the Industry Engagement Unit in 2021.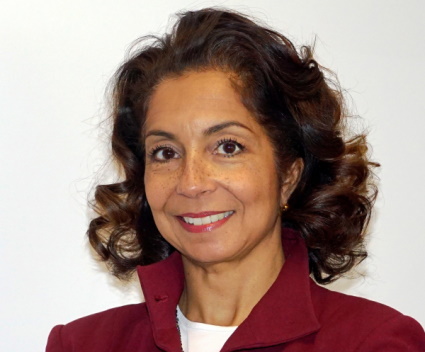 Janice Marshall

Industry Engagement Manager, North America
Janice began her career with Thales in Sept 2008, spending many years working directly in Aviation Services and Support with special focus on Supplemental Type Certifications for cockpit retrofits and also In-Service program management of Gulfstream Aerospace aircraft programs.
Prior to Thales, Janice spent 14 years with AT&T Bell Laboratories/Lucent Technologies in R&D, network planning, partnership development and mergers/acquisitions/divestitures for Networking Systems (a Lucent technologies division).
Phillipe Mouttou

Industry Engagement Manager France/Europe
Philippe has a 37-year career within the technology industry, including 11 years as a strategic industrial technology management consultant with one of the big four, 4 years as Director of EMEA Strategic consultancy and 2 years as VP R&D System Architecture in the CadCam industry, leading all technology partnership programs with IBM, HP, Microsoft.
Philippe joined Thales 14 years ago, after founding and running a start up in the video analytics domain with Thales as the main partner. In 2008 he created one of the 3 corporate strategic R&T labs– The Thales-CEA Lab on Vision Technologies.
Over the last eight years, Philippe has integrated cyber, video, data, radio, and AI innovative technologies (from inside and outside Thales) in to products and programs across the company.
Thales are actively seeking niche, innovative technologies that can add value to our offerings to the global market in key areas such as Aerospace, Space, Defence and Digital Identity. If you have a unique or globally competitive capability, please reach out. Priority areas of interest currently include, but are not limited to;
Digital identity and biometric solutions
Advanced communication solutions
Digital platforms and solutions
Trusted Autonomy
Counter Unmanned Ariel Systems
Cyber and Operational Technology security
Artificial Intelligence
Quantum 
Space 
| Event | Country | Date |
| --- | --- | --- |
| Avalon | Australia | 28 February - 5 March 2023 |
| DSEI | Japan | 15 - 17 March 2023 |
| Sea-Air-Space | USA | 3 - 5 April 2023 |
| Australian Space Summit | Australia | 17 May 2023 |
| INDO PACIFIC | Australia | 7 - 9 November 2023 |
| DSEI | UK | 12 - 15 September 2023 |
| AUSA | USA | 9 - 11 October 2023 |
| MilCIS | Australia | 14 – 16 November 2023 |