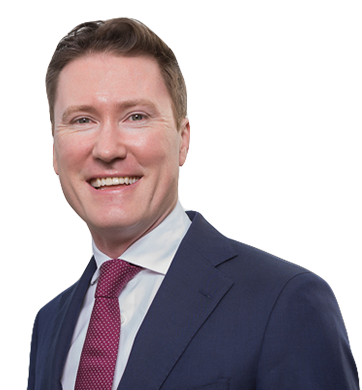 Vice President, Legal & Contracts
In June 2017 James Couche was appointed Vice President of Legal & Contracts and Company Secretary, having joined Thales Australia as legal counsel in July 2008. He supports Thales Australia's finance and business objectives by providing strategic legal and commercial advice, and overseeing the compliance, legal and ethical undertakings of the company. James manages an internationally networked team of commercial, contract, trade compliance and legal professionals. The Legal & Contracts team is at the heart of the strategic and business decision-making processes for the group. In addition to his role as Vice President, James is the Chief Compliance Officer for Australia & New Zealand. James is an Executive Director of the Thales Australia Group of companies and Chairs the Thales Australia Ethics Committee, and is a member of HSE, Security and Compliance, Audit & Risk Board Committees.

Prior to joining Thales Australia, James was a solicitor with DLA Piper. James is a current holder of a NSW Legal Practising Certificate and has private practice experience across Litigation, Real Estate, Corporate and Commercial, Mining, Insurance and Government Contracting being first admitted to practice in 2006. His experience includes working closely with Government and non-Government stakeholders.