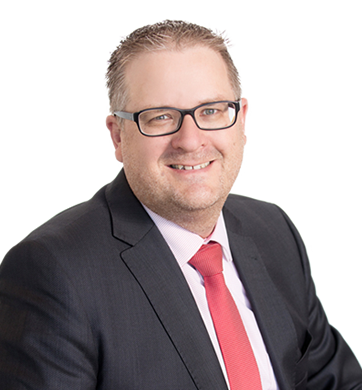 Vice President, Airspace Mobility Solutions
Markus Fritz was appointed Vice President Airspace Mobility Solutions for Thales Australia and New Zealand in October 2017. In November 2019 the role was expanded to include responsibility for the Asia Pacific (APAC) region for the Thales Group's global Airspace Mobility Solution Business Line.
Markus joined the Thales Group in 2012 and was based in Germany. Prior to his arrival in Australia in 2017, Markus held senior leadership positions in Land & Air Systems, Air Traffic Management and the Ground Transportation businesses within the Thales Group.
Markus is a highly effective business manager with strong leadership capabilities and a keen entrepreneurial focus. His significant experience includes leading multinational teams and organisations to successfully deliver complex international infrastructure projects, services and business management projects in various industries such as the Railway Industry, Energy Sector, Industry Automation and Aviation & Aerospace sectors.
Prior to joining the Thales Group, Markus was with Siemens AG managing organisations, projects and service businesses and teams across Europe and Asia in the Transportation and Railway Industry. He holds a number of Leadership, Management, International Project Management and Electrical Engineering certificates and graduate diplomas.