Baker & Provan - Aussie manufacturing at its finest
Western Sydney based SME, Baker & Provan has partnered with Thales to manufacture Modular Cylindrical Array (MCA) frames, ready for use on Royal Australian Navy Collins Class submarines.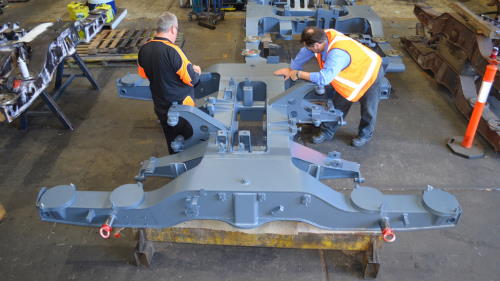 Located in St Mary's, approximately 40 kilometres west of Sydney's CBD, Baker & Provan was established in 1946 by two returning WWII veterans, Arthur Baker and Don Provan. The friends purchased an optical profile grinder and started business as proficient toolmakers.
By 1975 the business had shifted its focus from toolmaking to Computer Numerical Control (CNC) and conventional machining, fabrication, project work and machine building, increasing their client list substantially in the process. Looking to future proof the business, Baker and Provan continued to achieve quality accreditation and International Organisation for Standardisation certification, ensuring it could work on ever more complex and diverse projects.
In 1989 Baker & Provan, which was now fully owned by the Baker family after Don Provan moved into farming, began its first of many contracts with Defence, and the defence industry, with a heavy focus on Navy. Less than a decade later in 1998 it partnered up with Thales to provide non-magnetic cranes for the Huon class minehunter coastal (MHC) ships and then branched out further to support projects on both the ANZAC and FFG vessels. It then cemented itself as a quality manufacturer within the maritime space by producing the control surface and hydroplane shafts for the Collins Class submarines.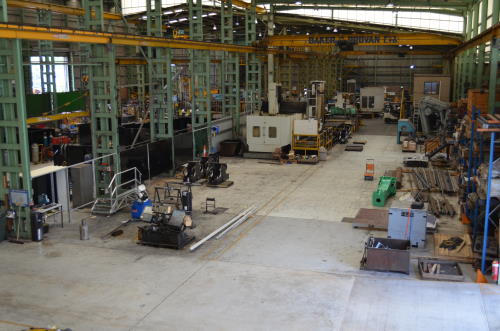 "While we serve a range of sectors from rail to mining, we're no strangers to Defence and Defence Projects account for a large part of our business," says Business Development Manager at Baker & Provan Malcolm Cazier. "And we're definitely no stranger to Thales. It's fantastic to be working on such an important project together again."
Director Regional Procurement Centre at Thales, Michelle Richard, said that when Thales went looking for potential suppliers as part of the SEA1439 upgrades to Collins Class, there was a perception that Australian suppliers didn't have the capability to produce the MCA frames.
"Baker & Provan proved that theory wrong," Michelle says. "They were put through a robust vetting process and not only came out more cost effective than overseas suppliers, their product was also in many ways superior. They are also helping contribute sovereign industrial capability on a key Underwater Systems program."
Cazier says that the core values at the heart of Baker & Provan is what keeps the business moving forwards and has it succeeding on projects like the MCA frames for Thales.
"We value teamwork, passion, honesty, accountability and of course, safety here," he notes. "And we are committed to providing quality training to our apprentices and tradespeople. We've got sixty-five staff and we value each and every one of them."
To date, over seventy apprentices have gained their trades at Baker & Provan since it opened its doors, and it even has a dedicated area set for its apprentices to train in.
"We take training very seriously," he says. "It's beneficial to everyone to keep these trades alive, and with more projects like this one with Thales, it all helps to build that strong, diverse workforce of the future."
Troy Stephen, Director Underwater Systems at Thales said it was important to select a supplier that Thales could trust.
"The Collins Project is an extremely important project for Thales and we wanted a partner we could rely on for the manufacture of this highly complex component."
With the first of the frames successfully passing final dimensional checking, manufacture of the following sets is now underway.
Read more about Baker and Provan here. For more information on the Thales Australia supply chain, please click here.