Keisan Refrigeration - An innovative Aussie SME in the NT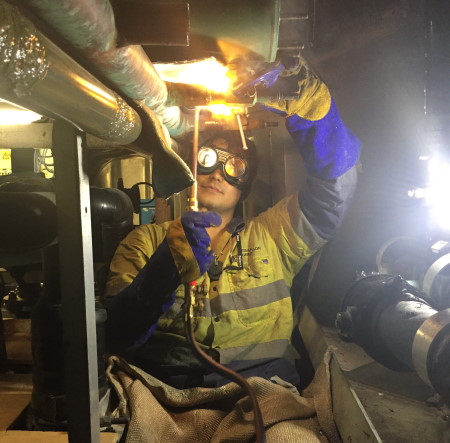 Keisan Refrigeration, based in Darwin in the Northern Territory, are an integral part of the Thales Australian Supply Chain. They work with us on our maintenance activities for the Armidale Class Patrol Boat, ensuring that air conditioning and refrigeration capabilities on board are fully operational. Read more about this family owned and operated business below. 
Founded in 2001, Keisan Refrigeration was originally a two-person operation between Keith Timms, now Managing Director, and his wife Sandra (with their combined names providing the name of the company). In the first few years of operation, they were working out of their house with Keith, a refrigeration and air conditioning tech by trade, working primarily in the Marine industry and Sandra providing administration support.
"This business was the result of a real partnership between Sandra and I and it wouldn't have happened without her" Keith says.  
"Initially she was providing support in her spare time, but it eventually became a full-time role. As we moved to a proper office, Sandra would be working there, often with the kids in tow – it was a real 'mum and dad' operation."
In 2005, Keith went to an information briefing to hear more about the 'patrol boats' that were coming in to town. At the end of the evening, Keith decided he liked what he'd heard and 'threw his hat in the ring' and, after being successfully selected, they started work. 
The Marine side of cooling and refrigeration has always been an area of interest for Keith, and it has helped build both expertise and a positive reputation in this space. 
"I spent a lot of time on fishing boats as a kid which planted the seed at a young age. This area is our niche and we've deliberately set the business up that way," said Keith.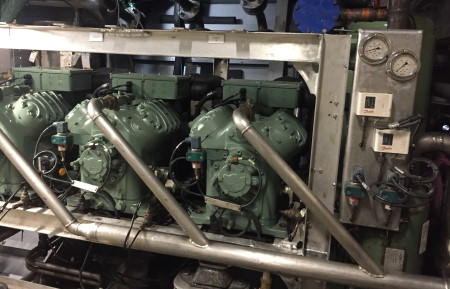 Fast forward to 2017 when Thales took over the role of prime contractor on the Armidale Class Patrol Boat In-Service Support. By this time, Keisan Refrigeration had grown to seven employees, taking on one apprentice every two years, and were well versed in providing and maintaining critical cooling and refrigeration capabilities to these platforms and the demands of Defence sub-contracting.
Over the last four years, Keisan Refrigeration has continuously provided exceptional work for both Thales Australia and the Royal Australian Navy. They've increased their number of apprentices and Keith says that working with Thales has provided a level of confidence and surety in gaining future work. 
"We feel comfortable and confident that work is coming down the pipeline. This has given us more confidence about taking on more apprentices as well as carrying stock; we've got a great rapport with Thales." 
The team at Keisan Refrigeration are a valued part of our supply chain with Alex Strehle (ACPB Program Manager in Darwin) saying the work they provide is second to none. 
"We have a proven and effective supply chain here in the NT and routinely bring in new companies. Keisan prove that small enterprises have a genuine role in major Defence programs, and are an important part of the local capability that delivers ship availability," said Alex. 
If you'd like to read more about Keisan Refrigeration, please visit their website, here.