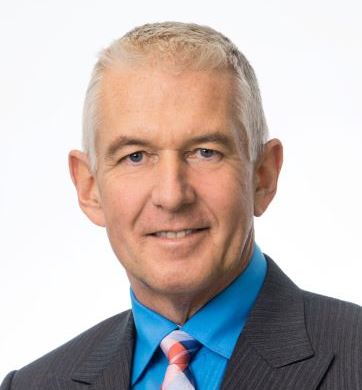 Country Director & CEO
Alfred Veider has been the Austrian Corporate Country Director of Thales since March 2007. In parallel, he also acts as CEO of Thales Austria GmbH in Vienna, a unit which is steadily growing its business and market shares through its genuine and broad offering. Its specific and long-standing local expertise, particularly in rail transportation, are the keys to its domestic and international competitive success. In addition, since mid 2015 he leads as VP Strategy & Product Policy of the Thales business line Main Line Signalling with worldwide responsibility.
As Vice President Product Strategy and R&D, Alfred Veider also formerly held a head office function in Paris for two years, until mid 2008, in which he was responsible for the global product development program for the entire Thales Rail Signaling portfolio.
In other previous assignments, Alfred Veider held the General Management position for Alcatel Transport Automation in Vienna, headed up the country and, for the Alcatel Group, the transportation product strategy function, and has also held positions in marketing & sales and technical departments. He thus provided major contributions to the train control (ETCS), route control (electronic interlocking) and rail traffic management global offering and positioning. At the beginning of his professional career (1988-1989), he worked for IBM in the renowned Zürich – Rüschlikon research laboratory as a post-doctoral physicist.
Being a founding board member and a past president of the Austrian Association of Rail Industry, Alfred Veider is also at the board of the Chambre de Commerce Franco-Autrichien and a member of the American Physical Society. For many years he has also personally been active as a specialized lecturer at several educational colleges and universities.
Alfred Veider was born in Zell am See, Austria, in 1960. He holds a PhD in Physics and worked for Ludwig-Maximilians University of Munich and Vienna University of Technology during his thesis and studies. He is also a graduated mechanical engineer and passed a company-tailored Business Master's program with business schools such as INSEAD and EM Lyon during his early years with Alcatel. In 2012, he was recognized with the "Decoration of Honour for Services to the Republic of Austria".