High-level delegation from State Railway of Thailand visits Vienna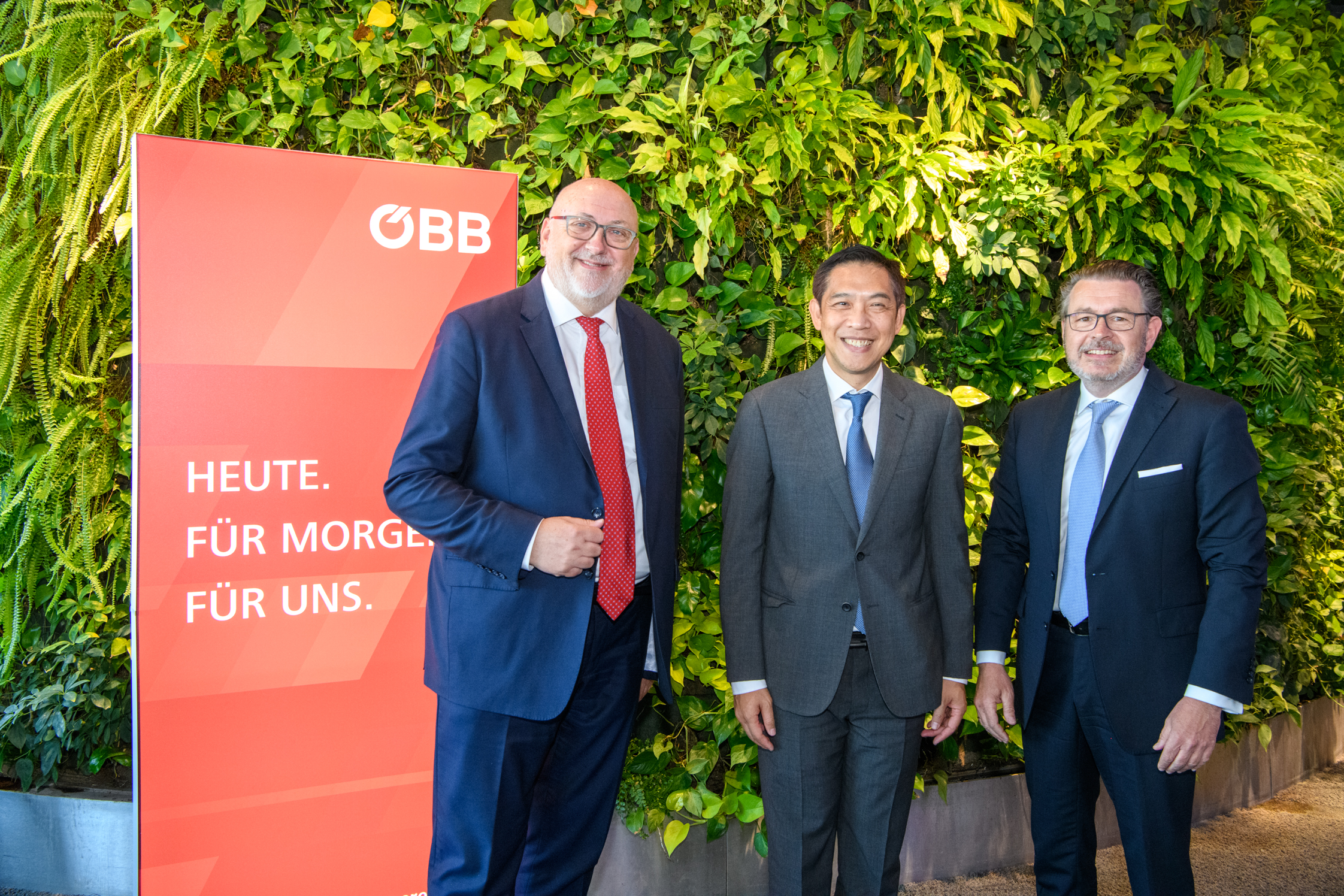 We are pleased to welcome a high-ranking delegation from the State Railway of Thailand (SRT) led by Governor Niruj Maneepun, also Director and Secretary in the Board of Commissioners at Thales in Vienna.
The Thai delegation visited Austria in the course of an exchange with leading European railways. Board Director Andreas Matthä, CEO of ÖBB-Holding AG and President of the Community of European Railways (CER), supports this cross-border exchange of experiences and welcomed SRT at the Vienna Central Station.
Within the next 20 years, the State Railway of Thailand will invest around 10 billion euros in the expansion of its railway network. Among other things, faster and more efficient rail connections between large cities are intended to facilitate the developing urbanisation and reduce traffic jams.
The European Train Control System (ETCS) is used to support this ambition. Thales is the market leader for ETCS in Thailand and proud to contribute to improving the performance of the Thai railways with technology from Austria.