With the finalization of Gemalto acquisition, Thales becomes a world leader in IoT and data security. Thales in Latin America now counts approx. 2500 employees from the previous 600.
With a five-decade presence in Latin America, Thales is a reference in the region's aerospace, space, digital security and defence & security markets.
At LAAD 2019, Thales will showcase its latest innovations in space, aerospace and defence, driven by the group's prime position in Digital Technology.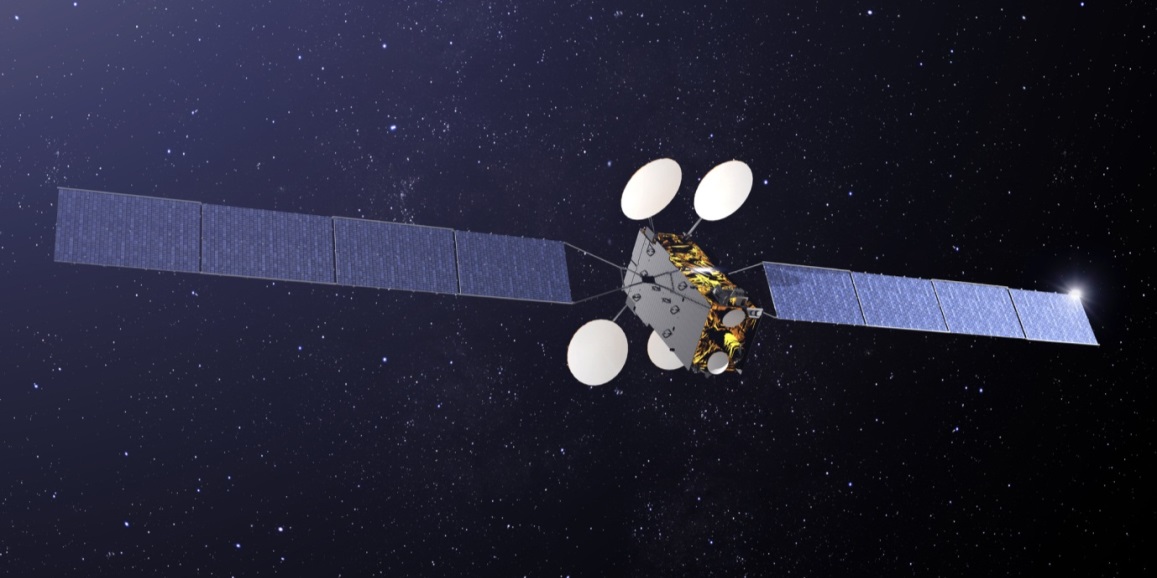 With over 50 years of history in Latin America, Thales is a strategic partner to Latin America. The opening day of the 12th edition of LAAD, marks a crucial milestone which will change the face of Thales in Latin America, this morning at a ceremony in Paris, Thales announced they have finalized the acquisition of Gemalto, creating the world's leader in Data Security and the critical decision chain. The implications of this acquisition to Thales will be on show at Latin America's largest defence and security exhibition where the group will showcase its leadership position in digital technologies across all the key domains of operations in the region including Aerospace, Space and Defence.
Thales is a reference for strategic national programmes in all its markets Latin America. In the past decade, Thales invested over €150m in Latin America in technology transfers, training and the development of its regional industrial footprint, particularly with regards to its Brazilian subsidiary Omnisys, a centre of excellence for radars, sonars and services.
With today's announcement if the finalization of the acquisition of Gemalto, a world-renowned digital security developer, Thales will be in a leadership position across all technologies underpinning the critical decision chain for companies, organizations and governments. Following this acquisition, Gemalto will form one of Thales's seven global business unit (GBU), called Digital Identity and Security,  and interact with all of the Group's civil and military customers and will significantly strengthen its industrial presence in 68 countries. Thales in Latin America now boasts approx. 2,500 employees, five manufacturing units in the region (three in Brazil and two in Mexico) and four engineering competence centres, in Brazil, Mexico and Colombia. As newest world leader in digital security, with 80,000 employees in 68 countries, Thales now provides a broad portfolio that includes security software, biometry multifactor authentication and issuing secure digital and physical credentials.
Thales will continue to invest in Latin America as part of its global strategy, developing and expanding its operations in Brazil, Mexico, Chile and other Latin American countries to meet its clients' most varied requirements, always in partnership with local companies, strengthening its long-term relationship with those markets.
During LAAD 2019, authorities, delegations and all visitors will be able to check out the Thales's technological solutions:
Aerospace: as a leader in air traffic control, with more than 200 radars and 30 air traffic control centres operating across many Latin American countries, Thales will demonstrate its expertise and solutions for aerospace market, such as the LP23SST radars. Recently, Omnisys was contracted by the Brazilian Air Force to supply three complete radar stations to further extend air space coverage in the country's borders aiming to increase detection of illegal aircraft flying at lower levels.
Space: Thales will demonstrate the success of the Geostationary Defence and Strategic Communications Satellite (SGDC) project, developed for Brazil, as well as its participation in the ALMA (Atacama Large Millimetre/Submillimetre Array) project, in Chile, supplying the 25 European antennas and surface reflector together with the European consortium AEM. In Argentina, Thales was responsible also for the payloads of the ARSAT-1 and ARSAT-2 communication satellites and, in Bolivia, provided transponders to the Tupac Katari 1 satellite, as well as collaborated in the development of the Geo Lab project. Thales will also demonstrate the successful BlackSky optical observation satellite as well as Stratobus, a new concept of stratospheric airship.
Defence: The solutions for radars, as Ground Master 400 (GM400) and the Ground Master 200 (GM200), the sonar Kingklip, certified as "Strategic Defence Product" in Brazil, the NS100 radar and MANSUP Seeker, will be presented in the exhibition. Thales also will present a dedicated area for Naval Experience, where all innovations for Navies around the globe will be exhibited. Recently, Thales supplied sonar, communication and electronic warfare solutions for the Brazilian submarine development program (PROSUB), and full combat system solution for the Mexican Frigates POLA (Patrullera Oceanica de Largo Alcance), which also includes Transfer of Technology. The most innovative solutions for communication systems will be presented in LAAD, with Synaps, Software-Defined Radio, naval comm, Voice & Data intercom, SOTAS, Squadnet and Mission link IMBITR radios and MissionLINK that provides voice and broadband data coverage anywhere in the world.
«LAAD is one of the most important events in our calendar and, once again, we are proud to be present with our technologies and solutions and even more honoured to be able to share, in this event, the acquisition of Gemalto is a real milestone for the Group and for Latin America. The region continues to be essential to the company's global growth strategy, and the expectations reflect our enthusiasm to better serve our customers, from the depth of the oceans to the infinity of space and cyberspace, offering the highest technologies in connectivity, cybersecurity, big data and artificial intelligence».
Ruben Lazo, Vice-President Thales, Latin America.
About Thales
The people who make the world go round – they rely on Thales. Our customers come to us with big ambitions: to make life better, to keep us safer. Combining a unique diversity of expertise, talents and cultures, our architects design and deliver extraordinary high technology solutions. Solutions that make tomorrow possible, today. From the bottom of the oceans to the depths of space and cyberspace, we help our customers think smarter and act faster – mastering ever greater complexity at every decisive moment along the way.
Thales generated revenues of €19 billion in 2018 with 80,000 employees in 68 countries.