Thales Canada will be at OCE Discovery— Canada's leading innovation-to-commercialization conference— in Toronto on May 13 and 14. Hosted by Ontario Centres of Excellence, Discovery brings together key players from industry, academia, government, the investment community as well as entrepreneurs and students to collaborate and  showcase leading-edge technologies.
Discover Thales and ENCQOR – Section 1311
In 2018, Thales Canada announced its investment in ENCQOR, a $400 million (CAD) public-private partnership in ultra-high-speed 5G communications infrastructure focused on research and innovation together with its industry partners, the Government of Canada and the provincial governments of Ontario and Quebec. 
Stop by section 1311 at OCE Discovery to see how our participation in this transformational project is driving game-changing 5G technology across Canada. We will also have representatives from Gemalto, a Thales company, to share how their portfolios of digital security solutions are building trust to our increasingly connected world. Learn more about our role in ENCQOR.
Discover Thales and AVIN – Section 1503
The Ontario-based Autonomous Vehicle Innovation Network (AVIN), focuses on the development of transformative automotive technologies. Through initiatives including R&D funding and technology acceleration, AVIN provides a competitive advantage for other Ontario-based C/AV companies— allowing the province to reinforce its position as a North American leader in transformative automotive technologies, as well as transportation and infrastructure systems.
 
Our virtual metro is ready to depart and you are at the controls!
This year, we invite you to join us for "Rail Transport: From Automation to Autonomy thanks to AI," an interactive demo that allows you to experience the benefits of autonomy first-hand. Use virtual reality goggles to see how sensors, processors and deep learning algorithms enable a train to localize itself, detect obstacles and ultimately render it autonomous with the help of artificial intelligence.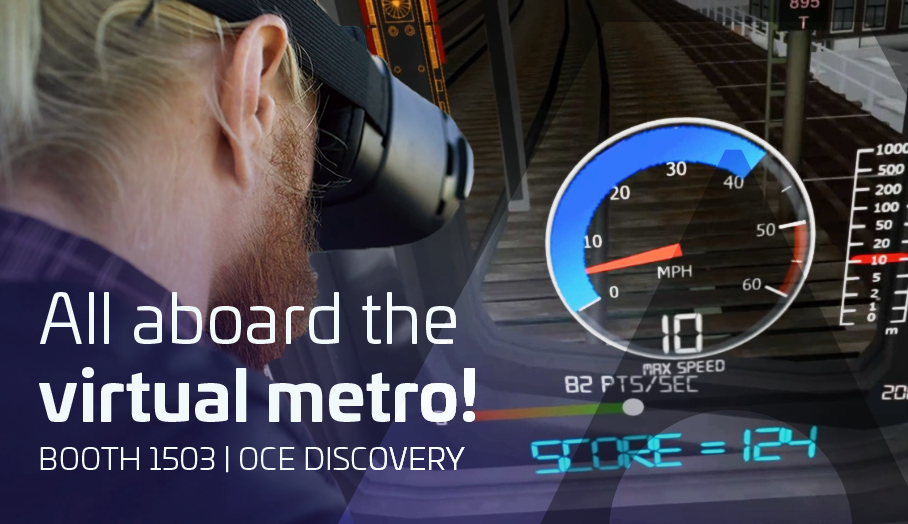 Explore Opportunities at Thales in the Careers Zone
On Tuesday, May 14 at 4:15 p.m. we'll be hosting a "Meet an Employer" session at the OCE Discovery Careers Zone. Join us to find out about current opportunities at Thales, and see how our unique diversity of expertise, talents and cultures enables us to deliver extraordinary high technology solutions.