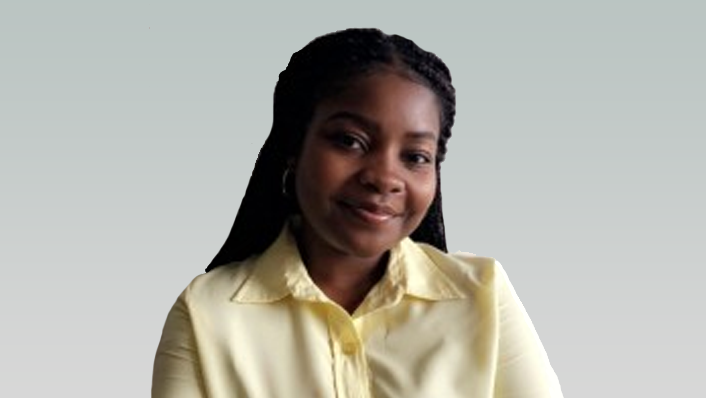 Sorelle S., a Project Office Administrator for Thales Canada's Defence and Security Optronics group, shares how her STEM studies prepared her to begin her career at Thales.
Tell me about your educational background. What made you pursue your field of study? 
In high school, I took intensive math and science classes, and that drove me to pursue an education in Health Sciences. However, my interest in engineering really came after I attended a school conference hosted by a graduate in mechanical engineering. She shared her background with us and that's when I instantly knew that it was the path that I wanted to follow. It only took me one semester in to confirm that it was the right program for me. 
 
What caught your eye about working with Thales?  
Thales is known as a global leader in innovative technologies in various fields that delivers quick and efficient solutions. Some of those business fields include aerospace, defence, security, and transportation, and that for me that meant working for a stimulating company where I would be continuously learning, growing and improving my skills. I also knew that it would offer a lot of opportunities for interns and new grads like myself. 
 
What three words would you use to describe working at Thales?  
 
Teamwork. Teamwork is very important at Thales because working together helps us find more efficient and innovative solutions to today's challenges. It also brings us closer in our mission to build a better and safer future for all.   
 
Friendly. People are very knowledgeable and are always ready and willing to help. At Thales Optronics, we are a small team and everyone is very supportive and open-minded. The work-life balance is great and they offer the opportunity to explore new things and grow within the company.  
 
Inclusive. As a young woman in engineering, I know how it can get discouraging working in a male-dominated field, but working with Thales means working in an inclusive environment where opportunities are created for all, regardless of race, gender, or ethnicity. It is the combination of our different backgrounds and cultures that enables us to reach our full potential as a team because every voice is heard and appreciated.