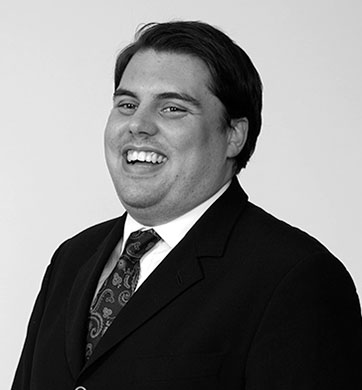 Space / Business Development Manager
My first taste of Thales was in Subcontract Management in the Avionics division, which really exposed me to the business at large, before I moved into Air Traffic Management and worked directly with the Director of Strategy on a +£1bn bid with the MoD.
Most recently I supported the creation of Thales Alenia Space UK – a totally new business for Thales. This was really exciting because I was involved in all areas of its development – from looking at strategy, to meeting with the various government agencies, to the operations of the company and our mergers and acquisitions strategy.
I've leant how to operate major hurdles of all bidding activity – from €100k study bids to multi-million euro proposals. It was a surprise because I never expected to be involved in such large projects so early in my career, but Thales has been willing to invest time in me.
Working within Thales Alenia Space means I very rarely have two days the same – the space industry is a really dynamic and exciting market to work in – and I've been fortunate enough to travel throughout Europe with my job too.
One of the greatest things about learning on-the-job here is that senior management are very accommodating of graduates and are usually willing to spend time explaining the business and how our strategy is put into action.
What's more, it's important that you ask questions. There's no such thing as a stupid question and it invariably turns out that what you're asking needs to be thought of in more detail or made clearer to the rest of the team. The same goes for sharing ideas and opinions.
Thales will definitely look to stretch your capability. I've taken a wide variety of training programmes, like bid and project management courses, gained experience in how large proposals are produced, and am currently learning French as part of my role. I'm always meeting new people and being faced with new challenges! Sometimes these are tough, but I've definitely gained lots of experience so far – the space industry is a really dynamic and exciting market to work in.