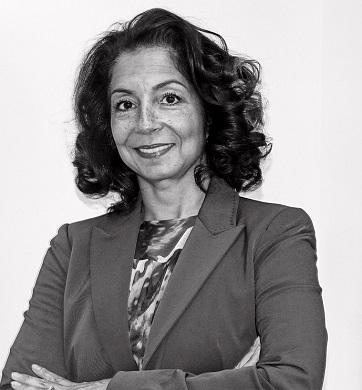 Senior Manager, Programmes
I joined Thales in September 2008 to define and lead the worldwide Supplemental Type Certification (STC) process for the Avionics Services Business, Worldwide, and to develop the STC business via worldwide bid support and execution of projects. In this role, I'm the primary interface between all Thales supporting departments (AMERICAs, EuMEA, ASIA, Central), responsible for subcontractor performance, customer satisfaction, and achievement of financial & project objectives, as well as manager of the STC Center of Excellence for ASW.
 
The prior experience I brought to this new position was gained outside aerospace making this quite a challenge, but it was an exciting opportunity and a great way to learn the industry and specifics of our avionics services business.
 
Four years later, in addition to these roles and other special projects, I accepted an ASW appointment as Technical and In Service Program Manager for Gulfstream Aerospace Corporation business aircraft, and shortly thereafter, I also took over Integrated Logistics Support for Gulfstream business aircraft programs in development. Wow! Quite a lot right? But I'm no stranger to hard work. 
 
Before joining Thales I ran my own Project Management consultancy where I routinely "rolled up my sleeves" and joined the team to become fully invested in projects, small and large - from operations management of a small business franchise to business continuity planning and  out-of-state relocation management  for customer service, warehousing services, order fulfilment and specialty credential programs for the American Institute of Certified Public Accountants (AICPA), one of the largest professional organizations in the US.
 
Prior to that, graduating in Chemical Engineering, I spent 15 years at AT&T/Lucent Bell Laboratories in a series of increasingly responsible positions in R&D, Process Development, Technical Marketing, and Strategy/Business Development. 
 
 Why did you choose this career path?
 
I read somewhere that in a lifetime a person will have 3 careers…..
 
I love to learn and am not afraid of change. With an MS in Chemical Engineering I took a chance and followed a non-traditional career path. Instead of entering the Energy sector like most of my classmates, instead I chose the telecommunications sector. As a young engineer, I learned that experience and exposure gained while working for a large, well respected multinational company was incomparable. Over a 15 year time span it offered an excellent environment to learn and afforded me the opportunity to grow and be promoted from within the company.
 
Then, I made a major shift in my career, leaving telecommunications to pursue a career in project management. Again, this was not a traditional path for someone with my background. Change is good and ultimately it brought me to Thales! In the 8½ years I've been with Thales, also a large multinational company that values diverse backgrounds and invests in its people, I have again enjoyed a series of increasingly responsible and immensely rewarding positions in aerospace services .Rewarding not only for being recognized as achieving/exceeding business objectives, but also personally rewarding – to know that if I accept new challenges and believe in myself I can overcome obstacles and find success. It's never too late to try something new!
 
In the end, change is certain and it's the adaptive person who succeeds!
 
 Looking back, what are the highlights in your career so far?
 
A key highlight of my career was to have successfully changed career paths, leveraging skills from one career to build momentum for the next. I have been recognized for accomplishments which led to successive promotions, and have transitioned between different positions in different industries with increasing levels of responsibilities and authority - I can tell you it's not as easy as it may sound! I'm grateful for the good fortune I've had and I don't take anything for granted.
 
I've had the distinct privilege to work with exceptionally talented individuals and high performing committed teams - another career highlight for which I'm thankful.
 
 What are the major challenges of your job today?
 
It's always a challenge to manage transverse teams for multiple different projects. But it can be more complex when the teams are located in varying countries, cultures and time zones. Thales has done a great job of building tools and creating an environment to standardize how we work. Indeed we are "One team, one Thales" and it's a core basic premise that we follow the same "game plan".
 
 What's next?
 
I'd like to continue in the Project Management job family evolving my role to include more responsibility for people and projects.
 
As an adjunct to my career and to give back to my community, I'll engage in more mentoring of youth interested in STEM. In 2016 I was a judge in the STEM category of the New Jersey NAACP ACT-SO competition for young people 14- 17 years old, with statewide winners moving on to the national competition. It was a joy to see their creativity and hard work in action, and I was delighted to participate!
 
Why should people consider a career in Thales?
 
Thales is a large company with great people and multiple lines of businesses, job families and locations around the world. With that comes opportunity to learn, contribute and grow. Additionally, Thales values diversity – diversity of thought, diversity of experience, diversity of professional backgrounds. When I come to work every day I'm delighted to see and work with people of all ages and cultural backgrounds! As an African American woman with technical experience in large and small companies, I know it's uncommon to see this much diversity in practice. It is of unspeakable value, and clearly part of what makes Thales a great place to work and build a career.