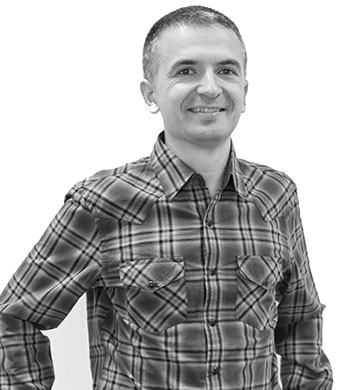 Transport / Software Engineering Leader
CODE THAT MATTERS
One thing worried me while studying software engineering, that there are so many jobs where software is created just for commerce, just to meet non-essential social needs. My code at Thales follows a different path. Each time a train crash doesn't happen it's also because of me. Some railway operator somewhere around the world is able to take the right decision because of the software I was part of developing.
When I meet people during my holidays, I can always tell them a story about what I do that goes beyond bits and computers. Most mistake it for passion. But it is not. It's simply how my job looks like.
FREE TO WANDER
After working for a while at Thales, you can literally do whatever you want. Once you have built your expertise you can get involved in anything happening in the company. One project you can design product features, the next you can manage a small part of the whole development. And then you can change your mind and just write code…
When you get bored, you can always pop your head out of the office and join a brainstorming session about creating a new product or help HR Photoshop some weird stuff.
SEE THE WORLD
First customer feature I had to implement for Thales, I did it together with a German colleague in Stuttgart. He was 20 years older than me and coding 100% of his time. Not a career path I used to see in other jobs in Bucharest.
Today, many of the people I work with are in Germany. I carry out projects for four different customers at the same time: Norway, South Africa, Austria and Spain. From time to time I travel to other Thales units throughout the world. Once in a while, I meet the client and discuss features directly. All these make me feel like a tiny country ambassador answering questions that I've never thought about before, like when someone from the railway company in Finland wanted to know about the Romanian national hockey team.