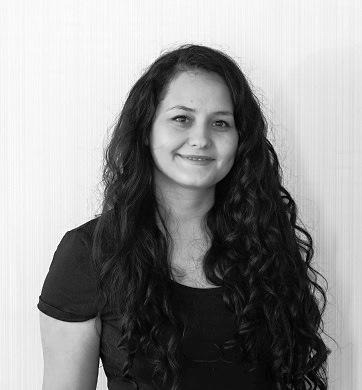 IM developer
I joined Thales 4 years ago as a junior developer in IM (Interlocking Module) - L90 5   Team. In only one year I became Technical lead in my project and for 11 months I was Team leader for a small development team inside L905.  I worked in many project releases as an IM developer: DTI migrations(internal tool), Saudi Arabia (2 increments), Finland RRL, Latvia and I have offered my support for verification activities to projects Nordic Line, Denmark,  Norway and Poland.
Along the years I was tutor of more than five junior developers and also wrote many wiki- how-to pages in order to improve the documentation of the product.
 
I chose this career path because I wanted to continue to develop my competences along the same domain I undertook in my studies. I graduated from Politehnica University of Bucharest at Masters level in 2014 following undergraduate study in Informatics at UPG Ploiesti in 2012.
 
I feel that, although I am still young, I am proud of my achievements and I am on the right path to reaching my goals here in Thales.
 
 
Today my main challenges are the IM projects which are all challenging from the start to the end:
- Then, after the budget is approved and the requirements are ready, we start the development and testing phase; this is the reason why any project team in L905 is made of DEV, Test and requirements responsible.
- The last phase of the project in the verification phase through validation, safety and quality filter.
All the phases are interesting and rewarding.
 
The most interesting part here is that we know what we will be doing for the next years, because the head management always consults us regarding this matter.
 
As a women, the work part is important because it helps us reaching our full potential but what matters more are the friendly environment and the nice people. Here, you have the opportunity to state your point of view, to ask whenever you don't understand something and receive answers to your questions. You can also gain friends and although this is a "boys" field, if you are a woman you can mingle easily. There's even more, Thales encourages you to follow your passions. For example, I sing in many choirs in my spare time and at Christmas time I got the chance to be invited to sing in front of all my colleagues.