In late 2021, Thales Australia announced the signing of a 10-year contract with CareerTrackers, a national non-profit program with the goal of creating pathways and support systems for Indigenous youth to attend and graduate from university and gain industry experience. We spoke with this year's interns to find out their story and their experiences at Thales so far.
Hannah Spittles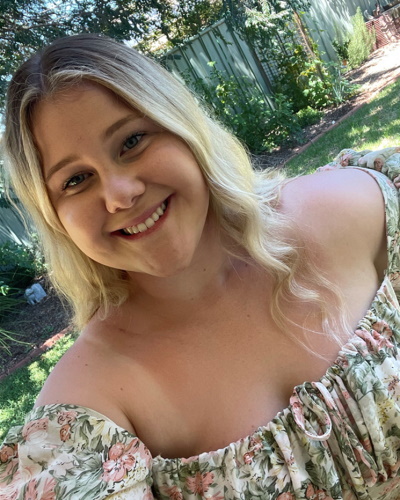 As the youngest of three children, Hannah saw each of her older siblings go on to study various degrees at university – her sister graduating with a nursing degree and her brother studying a biomedical engineering degree. Not wanting to be outdone, she has started a Bachelor of Occupational Therapy at Charles Sturt University at Port Macquarie. She is no stranger to fun-filled camping trips with large groups of friends and so transitioning into university life has been a smooth ride.
Hannah is a proud Wirajuri woman, the largest Aboriginal clan from central New South Wales. Her dad's aunty owns a memorial dedicated to Aboriginal clans. The memorial includes numerous heritage rocks and artefacts. It is a sacred and important meeting place for the Wirajuri people and Hannah visits the site five times a year to connect with her Indigenous heritage. "Every time I go there, I learn a different story. It's very special," says Hannah. 
Hannah was keen to sign up with CareerTrackers after she saw how the advisors had worked with her brother to keep him on track with his studies and helped him with finances and finding accommodation. "They provide holistic support. When he failed one subject, they worked with him to make sure he kept a study routine to ensure he passed the next time. For me, they helped me realised the steps I needed to take to achieve my career aspirations."
It was CareerTrackers who matched her up with Thales and Hannah has been placed within the Talent Acquisition team in Human Resources. "I have been taking part in reviewing resumes, which will come in handy when I apply for graduate positions!" laughs Hannah "I'm really enjoying my experience with Thales. Everyone has been so welcoming and willing to help."
Lachlan Tuck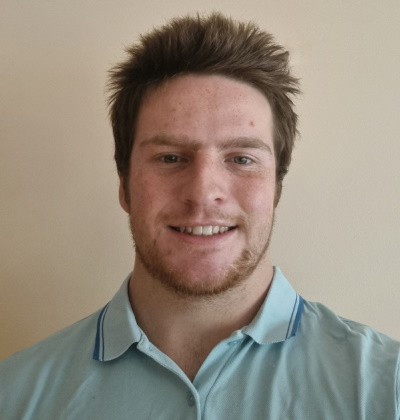 Lachlan grew up in the coast town of Coalcliff, halfway between Sydney and Wollongong. He fondly recalls going on many family road trips all around Australia, the highlight being when they visited Uluru. He always knew he wanted to pursue engineering in university and so straight after high school, he enrolled in a Bachelor of Engineering at the University of Wollongong majoring in Mechatronics because it provides a balanced mix of mechanical, electrical and software subjects.
Lachlan's Indigenous heritages comes from his paternal grandmother's side and belongs to the Worimi nation, the traditional custodians of a large area of land bounded by four rivers, Hunter River to the south, Manning River to the north, the Allyn and Patterson Rivers to the west. Lachlan says 'having family spread out all across NSW makes it difficult to stay in touch, but we try to have regular family BBQ gatherings". Another way he stays connected with his Indigenous culture is through his involvement with CareerTrackers, "it has been great to meet other indigenous students through the program and also through the university's Indigenous Community Centres and events." 
Lachlan had known about CareerTrackers since high school because he had seen his older sister go through the program with great success. Through the program he has completed two previous internships with the NSW Telco Authority before Thales, where he has been placed in the Digital Systems business. During this short period of time, he has already been involved in several projects – one being to configure a new AV system in the lab and another being to write a script so large amounts of data can be converted into meaningful information that is easy to read. "Although the data conversion is only a small task in a big project, its fantastic to know that my work will feed into a larger project," says Lachlan.
Lachlan is grateful to be involved in CareerTrackers and believes the program is making a huge difference to young indigenous students by helping them secure internship opportunities. "My involvement with CareerTrackers has meant I've gotten internships I wouldn't have been able to set up myself. They're playing a vital role in giving opportunities to people who want them."
Mitchell Cooper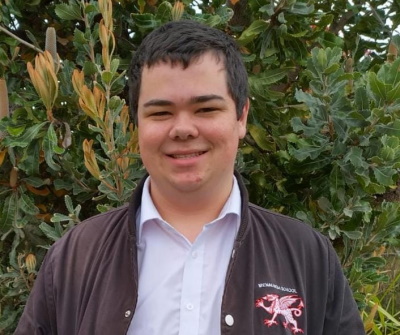 Sydney local Mitchell first got an insight into where an engineering degree, employment at a large multinational corporation and a sense of adventure could lead when his family moved to the United States in 2013 for his dad's job as a software engineer for Microsoft. Having had this first-hand experience, Mitchell is looking forward to following a similar path and intends to break into the space industry. "I'm currently enrolled in a Bachelor of Space Engineering (Honours), majoring in Mechatronics at The University of Sydney. I've always loved LEGO and, in the States, I was involved in a robotics club that used LEGO so the degree is a natural extension of my interests."
Mitchell belongs to the Boandik clan, a tribe that originated near the Mount Gambier region in south-eastern South Australia and also in western Victoria. His grandmother is a well-known Indigenous artist and he relishes the stories that she tells of Aboriginal history and culture. His mother is an Aboriginal financial counsellor who advocates nationally for the Indigenous community and is a great inspiration to Mitchell.
Mitchell's older sister had been involved in the CareerTrackers for three years and had only great things to say about it so she encouraged Mitchell to sign up as well. Before starting his internship, he hadn't heard of Thales but he soon realised the breadth and depth of Thales's involvement in numerous industries. Mitchell has been placed within the Acoustics team in the Underwater Systems business. where he is learning a lot about the manufacturing process of acoustic piezo-ceramics used in many of Thales's Underwater Systems products. "I'm really enjoying learning about the different processes and am really looking forward to starting my degree now to gain further knowledge."
Mitchell says that the partnership between CareerTrackers and Thales has been an important step for Thales's Reconciliation Action Plan. "I think Thales is showing that they are prepared to engage with the First Nations community and to make a meaningful difference for Indigenous people wanting to enter the industry."
Izayah Tuigamala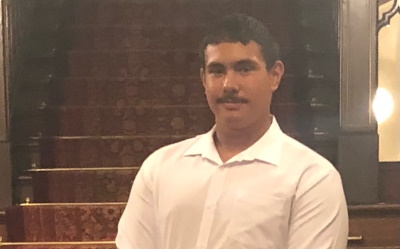 Izayah grew up in the heart of Sydney and is a proud supporter of the South Sydney Rabbitohs. He is currently enrolled in a Bachelor of Laws at the University of New South Wales and hopes to build a career in the legal profession. Though, like a true future lawyer, he is careful not to box himself into a corner by adding the caveat 'I want to keep my options open' for whatever may come his way.  
Izayah's connection with Indigenous heritage is through his mother, who sadly passed away a few years ago. He readily engages in community events such as the recent Yabun Festival, an annual gathering and recognition of Aboriginal and Torres Straight Islander cultures held on 26 January. He also enjoys meeting with the elders who live around his area to understand their stories and bushwalking in National Parks to view Indigenous art. 
Izayah first heard of CareerTrackers through his high school teacher and since signing up for the program, they have provided workshops to help prepare him for interviews as well as setting up interviews at various companies that he otherwise wouldn't have thought to intern at. "I had never heard of Thales before and I'm constantly amazed at just how many employees there are and the countries that Thales operates in." He has been placed within the procurement function and is learning a lot about the processes involved in getting projects started. He is also gaining insight into how multi-national corporations work and what it's like to work a full week. "I'm so thankful to be part of CareerTrackers and also to Thales for giving opportunities to young Aboriginals to get them into the workforce."