Thales in the UK Shortlisted for Three DataIQ Awards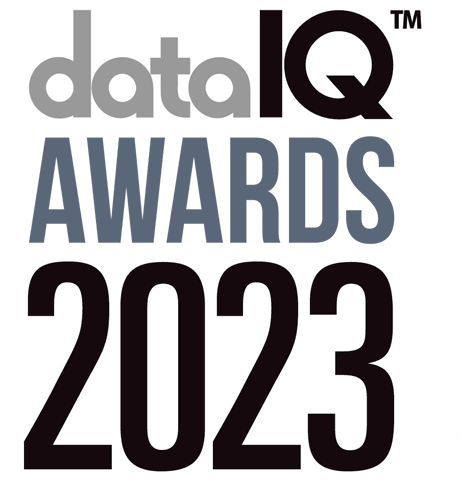 As a company that harnesses the power of data and analytics to improve our own and our customers' performance, we're thrilled to be shortlisted in three different categories for the 2023 DataIQ Awards. This prestigious event, considered the flagship award ceremony in the data and analytics community, honours both companies and individuals that have demonstrated excellence in data over the past 12 months. 
Key to its flagship status is the strength of the judging panel, which is made up of data leaders from internationally recognised brands. All are renowned for their outstanding achievements in previous DataIQ Awards, or for making the DataIQ 100 – a power-list of the 100 most influential data and analytics practitioners.
So while winning is a significant accolade, being shortlisted is considered a notable achievement. And this year, Thales in the UK was shortlisted in no fewer than three categories.
1.    Transformation With Data 
Back in 2020, Thales in the UK relied entirely on manual reporting using legacy Enterprise tools and Excel. But because manipulating and analysing data manually took so long, it quickly went out of date. In fact, our research showed employees across our nine businesses wasted over 870,000 hours a year finding, combining, and analysing data to make simple decisions. 
Fast forward to 2023, and Our digital Operations team, along with other key stakeholders, is transforming the business through data. How? By working closely with nine different UK business lines to capture and centralise source data, before putting it directly into users' hands in a way that simplifies tasks and decision-making. The results? So far, we've have made significant productivity gains and improved the employee experience by freeing up time for higher value tasks and personal and professional development.
2.    Most Effective Stakeholder Engagement
To achieve the above data transformation quickly and effectively required extremely close collaboration and engagement with numerous stakeholders, including Executives across business and corporate roles, Heads of Functions, and over 7,000 UK employees across 21 job functions. But this task was made more complex, as each business serves different markets and operates in different ways.  
Our approach was to establish a collaborative framework that enabled our Digital Operations team members to work alongside key business stakeholders and data users and set project
priorities. To capture requirements and feedback effectively and to ensure data products would be useful to colleagues across the organisation, we established User Groups, made up of people who understood the business worked.
We also set up Focus Groups, made up of senior leaders, to agree and prioritise roadmaps, understand how they supported their overall transformation plans, and develop actions to push organisational change. It's through this kind of focused stakeholder engagement that the business was able to, for example, cut one product development cycle from nine months to 2 - 4 weeks.
3.    Most Innovative Use of AI
Typically, creating a flight dynamics model of an aircraft you can use in a flight simulator, digital twin, system test and evaluation, or autopilot, requires a highly specialist team of domain experts in aerodynamics, physics and aircraft systems. The process of building these models is lengthy and expensive and needs the right experts available. Plus, generated models often don't factor in, for example, manufacturing, performance or calibration differences – even between aircraft in the same fleet.
Thales in the UK's solution was to develop a more automated two-stage process, which used Artificial Intelligence to input historical flight data from an aircraft and output a machine learned, high-fidelity verified aircraft model, along with learned autopilot behaviour. All created at a fraction of the time and cost, to a higher fidelity, and without needing the full involvement of the highly specialist team. 
Our innovative AI technology is already transforming capabilities across the business, including in our flight simulation models for crewed and uncrewed aircraft, surface, and submersible systems. It's also being used to detect anomalies and faults between a digital twin and a physical platform. Ultimately, this innovative and transformative AI technology decreases time and cost, while increasing accessibility and performance and creating opportunities to introduce new cost-effective services for our customers.
Showing the way forward
Being shortlisted for these three awards underpins our investment in our own digital transformation journey and business operations. It also illustrates how we're exploiting the power and potential of data and analytics to innovate, create value for our customers, and build digital thinking into product and service design.
The DataIQ Awards take place on 27th September at the Roundhouse in London. You can find more details about the event here.
Meanwhile, good luck to those attending from Thales in the UK!