Trust me – how can 1.9 billion people be wrong
This is an abstract of a speech given by Justin Walker, VP for Digital Transformation at Thales in the UK, given at DVD22. 
What are the challenges that face the UK Military in their drive for modernisation, digitisation, and ever great Multi-Domain Integration (MDI)? They are the same challenges that face (and have faced) our ever increasingly-connected daily lives, where a relentless desire to have access to data has led to better streamlined activities, and nearly everything available 'on the go'. 
Thales has a long-term track record supporting the UK Military with vision, technical capability and services, but now we have our sights set on an even more proactive approach to driving and supporting digital transformation. All of the areas in the most recent MOD Integrated Review which sought budget-increases are associated with Digital, including Cyber, and Space. 
Thales has been anticipating the need to embrace digital technologies and to understand what the 'digital transformation' will mean to UK MOD. We have all experienced this transformation in our lives. We have more control at our finger tips and more information available to allow us to make informed decisions. But these powerful tools that support our lives have also opened up new vulnerabilities from fraud and cyber-attacks however the commercial markets have already been compelled to respond, developing and refining robust secure solutions that have met with mass-market testing against global criminal activity and nation states – something that we at Thales feel can be leveraged to the military's advantage.
The fundamental principle here is that all of the technologies and solutions from the civilian world that have application in the military are already developed and available so to that end they provide great value. They suit military needs especially the challenge of increasing complexity. They deliver fundamental resilience and confidence with a funded roadmap not dependant on Defence budgets. They are made up of solution components available to everyone and therefore avoid buyer lock in and therefore by Thales leveraging our civil technologies into the military we are not creating Thales advantage but rather creating the potential for UK military advantage. 
In my view the best example of this type of 'leverageable' technology is that of personal digital identity, the kind we use daily with our banking apps on our smart phones – in fact 1.9 billion people use daily on their smart phones. The ability to access private, sensitive information, anywhere, from your phone, or any device, is precisely the sort of technology that the military needs in order to operate globally, and increasingly in aspirational new configurations such as the 'Ranger Regiment'. Access to sensitive information requires trust in the way it is accessed, and assurance in the connection with up-to-date and accurate data. In the world of banking apps on your phone this is called "Know Your Client," (KYC) and consists of a set of automated procedures for verifying a customer's identity. 
Security is always an issue that is raised by the military whenever considering access to information, however to put it in context, this same sort of access is achieved in civil life across multiple, uncontrolled infrastructure and devices – not even single source suppliers as with military equipment – every second of every day across millions of users. Therefore by comparison the military user is a much simpler challenge.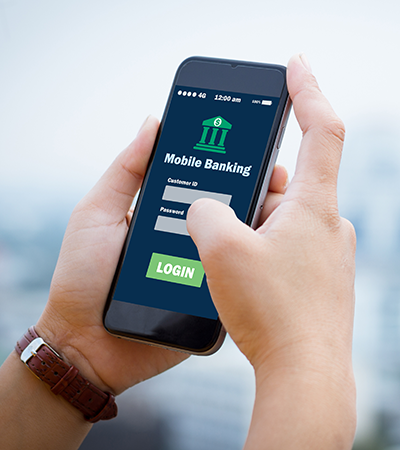 When you log on to your bank account from your phone the software checks up to 2000 data points associated with your device and how you use it. All sorts of things are checked, your face, your password, your PIN, how you type it, the device, your location, it can even tell if you are under duress. It checks all this before it provides you with a one-time pass of near un-hackable code which expires as soon as you're done that session. Because the banks and their app providers are in a constant war against fraud and have hard targets on User Experience the software will also be better next week – they are continually improving it, on the go, without interruption to access or use. The military, through any sort of development programme, could not replicate this capability much less its' rigorous, and continuous, testing and upgrade. 
Today, Thales would like to make the argument for proactively leveraging non-defence technology into defence. Most of it doesn't need development; therefore the UK MOD can have it at a marginal cost. For that matter, and to support the banking app digital identity capability, we also provide easy to use cloud, communication data protection, encryption and key management solutions that can make your innovations secure, quickly and efficiently. As well as biometric solutions that can reduce friction at point of use, increase security and provide audit trails.
In this scenario the benefits to the military are obvious, but the broader benefits of achieving ever closer parity between the civil technology domain and the military are driven by three indisputable dynamics:
The acceleration of digital transformation
The demand for agility and pace
Budgets and Best Value for Money
 

Thales have been doing digital for forty years. Our mission management systems (MMS) have a forty-year legacy with the MoD and have evolved to be a perfect proven start point for Multi-Domain Integration. The difference now for digital is the reduced costs of solutions, which increases accessibility and the exponential increase in and wealth of data.
Without doubt the civilian world is setting the standards and showing us the way in terms of what is 'good' in our digital experiences. If you think of what makes you like a mobile app on your phone it probably consists of some or all of these attributes:
User Experience
Performance and Tempo
Control without user overload
Trusted, tested and protected data
But if you look at these again with your military 'hat', or should I say 'helmet' on, these qualities that lead you to decisions and choices in the commercial world are CRITICAL REQUIREMENTS on the battlefield. 

It goes without saying that any capability, developed as a bespoke solution for the military will not only take too long to match the pace of development as seen in the civil space but will also lack the volume of testing and adjusting that any commercially available product in the public domain will. Pace gives you advantage, but this is not only achieved through speed of development but also through the application of robotics and Artificial Intelligence (AI). These are both technologies that we must master in order for us to achieve the initiative in Decision Advantage – the endless military pursuit of increasing the tempo of the OODA loop – and staying ahead of our adversaries on the battlefield. 
The well-publicised increases in budgets are associated with much greater demands. A short look at the detail clarifies that the pressure to achieve Best Value for Money has never been greater. So in order to address the need for Best Value we must keep asking ourselves does something close already exist? If I was going to highlight one example in the realms of digital transformation I would focus on one where Thales has already invested. The capabilities are really solution components so they are open for everyone to use, including the military. In fact most people already have these Thales products today, in a pocket or a bag. Trusted identity and attributes, in other words your ID.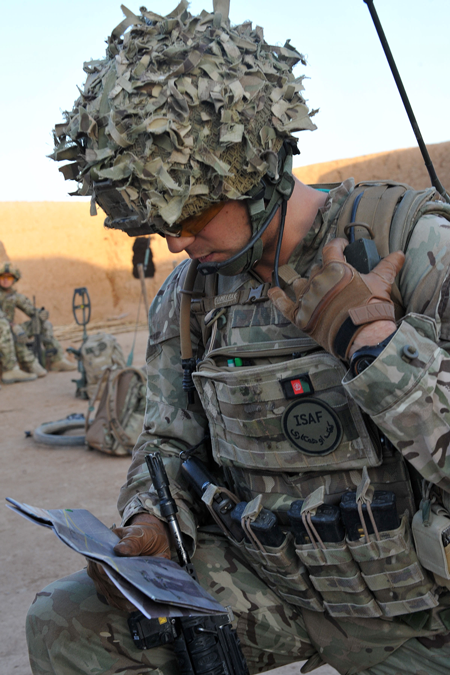 Trust lays at the heart of military cohesion. It starts with your buddy, your unit, trust in each other's training, belonging to the same Army and so on. The future of Multi-Domain Integration is a massive scale-up of information and real time communications and that, inherently, is going to make 'trust' a whole lot harder. Good Identity and attributes (your authority/rights ) for all people and machines will be a fundamental enabler to achieving the full benefit realisation of Multi-Domain Integration. 
With all of this in mind Thales acquired Gemalto in 2019, a global leader in identity and biometrics, secure competitive IOT capability, telecom security, financial services security and cloud and network security, protecting data in all states. With this Thales formed a new Identity and Digital Security business and therefore we now provide your Passport, Driving Licence, Bank Cards, SIMS and MIMS. Thales are now a global leader in digital identity. 
To this end we have recently co-designed the US Federal Pass/Badge, which now opens doors and gates, is an authentication factor for IT systems, carries the owner's biometrics, department specific security applets, and is an ICAO approved travel document so the US government employees can travel without a passport if they wish. Compare that utility with UK Military's own MOD 90 badges. 
Thales has been anticipating the compelling need to embrace digital technologies and to understand what the 'digital transformation' will mean to UK MOD and we are now ready to take an even more proactive approach to driving and supporting digital transformation in the British Army.