Conference and Workshop on
Disruptive Digital Technologies
Focus Sectors: Aerospace, Defence, Security, Transportation
Many organisations and governments are embarking on digital transformation journeys. In a world that's increasingly fast-moving and full of opportunities, disruptive technologies like Big Data, Artificial Intelligence and Cybersecurity are proliferating across all industries, supporting these organisations' big ambitions – to make life better, and to keep us safer. Digital is helping increase efficiencies, reshape business models and reinvent the way we live and work.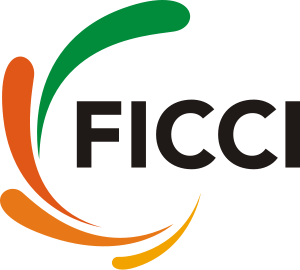 With that in mind, FICCI in partnership with Thales in India is organising a Conference and Workshop on "Distruptive Digital Technologies with focus sectors as Aerospace, Defence, Security and Transportation. The Conference and Workshop is scheduled on the 20 November at New Delhi.
Together with experts from Thales and the industry, this seminar seeks to create a platform to discuss how digital can push boundaries, create opportunities and bring value to your organisation in decisive moments. The platform will enlighten the decision makers from civil and defence domain on creating value through digital. There would also be a dedicated marketplace showing digital products in the fields of defence, transportation, civil aerospace and cyber space.
Date: Tuesday, 20 November 2018
Time:  1000 - 1400 hours
Venue: Regal Room - The Lalit, Barakhamba Road, New Delhi
Time
Agenda

0900 - 0950 Hrs  

Tea / Coffee and Registration Session
1000 - 1005 Hrs

Welcome Remarks by FICCI

1005 - 1015 Hrs

Opening Remarks by Mr. Emmanuel de Roquefeuil,

Vice President and Country Director, Thales in India

1015 - 1035 Hrs  

Presentation: "The Race is ON: Digital Transformations in

the world and in India" by Accenture

1035 - 1055 Hrs    

"Digital Transformation Journey" by Mr Olivier Flous, Vice

President, Digital Transformation & Digital Factory, Thales

1055 - 1105 Hrs  
Keynote Address
1105 - 1110 Hrs
Closing Remarks by FICCI
1110 - 1140 Hrs  

Tea / Coffee Break

1140 - 1240 Hrs  
Digital Innovation – Use Cases
1245 - 1330 Hrs    

Panel Discussion on "Creating Value Through Digital"

1330 - 1355 Hrs  
Digital Transformation – An Indian Major Industry Player Testimony
1355 - 1400 Hrs     
Vote of Thanks
1400 - 1500 Hrs
Networking Lunch
| | |
| --- | --- |
| MASCOT | Military Advanced Secured and Connected Operational Tactical service |
| Alexandrie | Maritime situation awareness service |
| Smart Airport | Prediction tool to support decision-making to optimize resource allocations and point out impacted flights |
| Soarizon | Digital platform designed to simplify drone operations and enable businesses to scale drone use |
| NAIA | Digital platform for Smart Rail Operation Management |
| TIRIS | Big Data Analytics for Predictive Maintenance and Decision-Support |
| PartEdge | Online service for procurement of aircraft parts |
| UTM | Airspace management dedicated web portal for national authorities in a drone-intensive context |
| SaaS ATFM | Web application service offering a collaborative tool to manage hotspot activity in air traffic |
| Ops IQ | Operational Intelligence for Predictive and Preventive Maintenance |