Thales contributed to Bangkok-Suvarnabhumi Airport's (BKK) spectacular success by supplying the world's first fully integrated Air Traffic Management (ATM) system in 2006, establishing a new standard for airport platforms. Landing-safety at 16 major Thai airports has been enhanced with Thales' Instrument Landing System (ILS) system.
In 2014, Thales was awarded a contract to deliver a complete, nationwide ATM system to Aeronautical Radio of Thailand Ltd. (Aerothai), Thailand's air navigation service provider. The system is called Thailand Modernization CNS/ATM System (TMCS), and will provide Aerothai's air traffic controllers with one of the most sophisticated technologies on the market. 
In addition, Thales has supplied numerous navigation and landing systems to airports across Thailand, helping make air transport safer in all weather.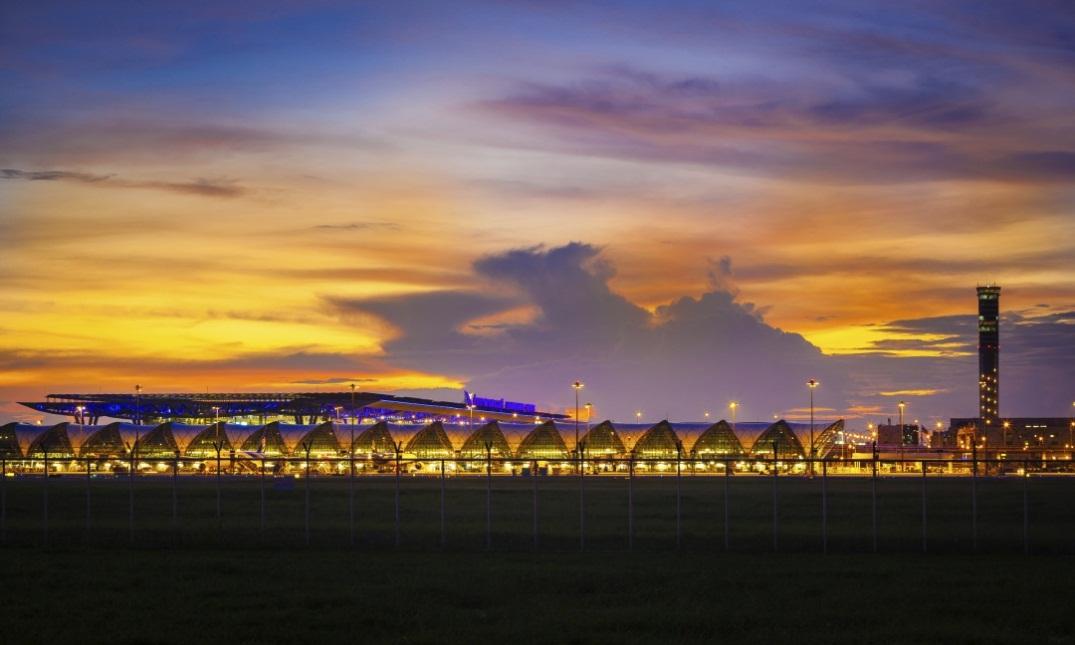 © kajornyot
To learn more about Thales' global Aerospace solutions, click here.