Imagine working on aircraft cockpit avionics, and then moving on to naval mine countermeasures systems, before joining a team that's designing earth observation satellites or developing cybersecure information systems…
Career development opportunities like these are not uncommon at Thales.
12 hours
of training per employee per year on average
Top 100
Thales is in the Clarivate Analytics list of Top 100 Global Innovators
22,000
patents in the Thales portfolio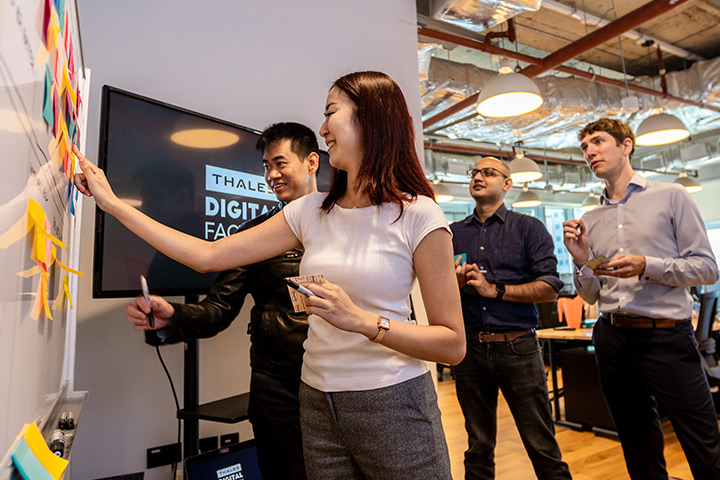 Wherever your passion lies, Thales can help you make the best use of your skills and creativity.
The Group offers untold opportunities to take part in fascinating projects and overcome ambitious human and technological challenges, working for highly demanding customers in a wide range of fields, including aerospace, space, defence, security, digital transformation, and even healthcare.
The Thales Group has helped to drive every technological paradigm shift that has occurred throughout its history. Working at Thales today is about exploring the amazing potential of digital, Big Data, artificial intelligence, quantum technology and much more.
Committed to innovation, committed to you
---
The Group works with start-ups, SMEs, public and private research institutes, and with other major companies, to create a rich and rewarding innovation ecosystem.
Thales is committed to nurturing your talent and helping you develop your skills. We systematically organise the transmission of knowledge and know-how from the most experienced staff, and provide valuable training opportunities in technical, management and other fields throughout your career.
Equality of opportunity, prevention of discrimination and respect for the individual lie at the heart of the Group's corporate responsibility policy.
At Thales, your skills and engagement are the only things that count.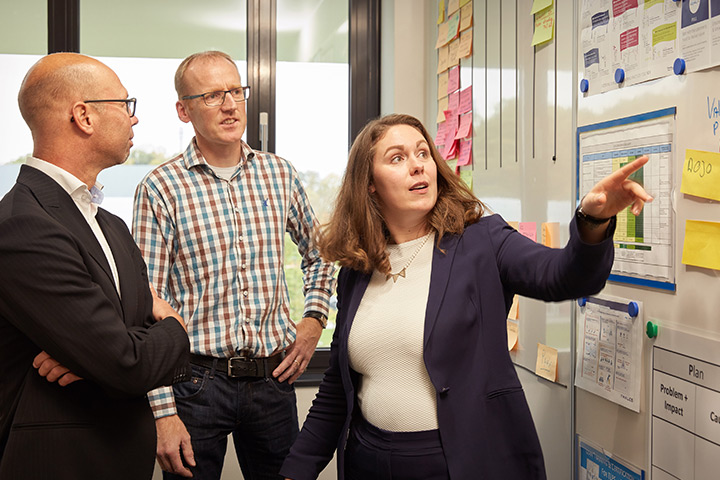 A major player in the movies
---
Thales has plenty of surprises up its sleeve!
For example, did you know that we are the global leader in high-end cinema zoom lenses? Recent box-office successes such as House of Gucci, Uncharted and Notre Dame on Fire, as well as popular TV series like Succession, were filmed using cameras equipped with Thales optics, which are marketed under the Angénieux brand.
Employee testimonial
---
Thibaud G.
"Like a lot of my friends, I was mainly interested in aerospace when I first joined Thales. I started out working in avionics, on flight management systems, which was fascinating. Then, last year, during a training session, I got chatting to a colleague who was working on underwater systems. That also sounded interesting, but what really got me hooked was when I saw the movie The Wolf's Call. Now I'm working on sonar systems at Sophia-Antipolis – a really nice location, which is an added bonus."
---
Join the Thales Group