Work on international projects
Multi-disciplinary international teams
---
The global scale of Thales's activities is a continuous source of personal and professional enrichment. Whether you are based in Bordeaux, Cholet or Gennevilliers, you could have a chance to work with people from all over the world.
30,000
organisations worldwide rely on Thales solutions to run identity checks and secure connected devices
Top 100
Thales is in the Clarivate Analytics list of Top 100 Global Innovators
1,700
start-ups working in partnership with Thales
To meet our customers' challenges, we rely on multi-disciplinary teams made up of personnel from Thales centres of competence around the world. Drawing on this diversity of expertise, perspectives and cultures, we are able to provide the best possible solutions to our customers, wherever they are located.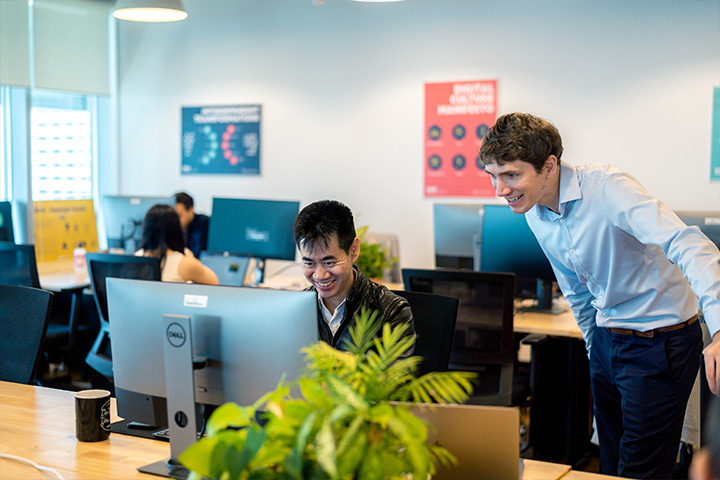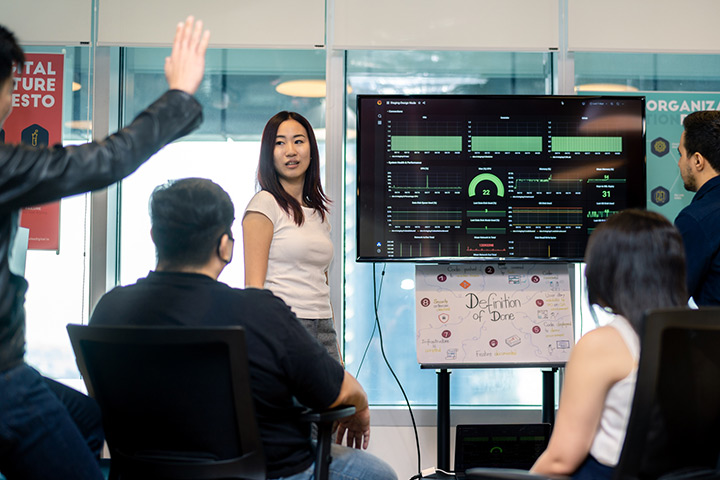 Joining a multinational team means learning different ways of working and opening up to new cultures to meet shared project objectives. In a Group with operations in 70 countries and customers on every continent, there are plenty of opportunities to do just that!
International cooperation
---
In 2020, France and the United Kingdom awarded Thales a contract to provide a revolutionary new mine countermeasures system that will replace conventional minehunters with unmanned systems.
Thales teams from France and the United Kingdom are working on this programme with industry partners including ECA Group, L3Harris and Saab. Exemplary cooperation between all the different stakeholders has been the key to the successful delivery of this innovative, ambitious programme.
Employee testimonial
---
Louis C.
"When Airbus selected Thales and Diehl last year to supply the electrical flight controls for its future air taxi, I hadn't been working for the Group for very long, and I had never worked in a team with people from different countries. I thought it was going to be difficult, but it wasn't. As engineers, we understood each other straight away! Plus I'm learning a lot from working with our German partners, especially in terms of methodology."
---
Join the Thales Group