Thales has now been present on the Polish defence market for almost 25 years. In 1992, the company equipped the Polish Navy with solutions associated with Electronic Warfare (EW). A year later, an agreement was signed concerning the licence for the Identification Friend or Foe (IFF) system.
Thales' cooperation with the Polish defence industry also involves the development and manufacturing of PR4G tactical radios, 10,000 of which have already been manufactured. The collaboration between Radmor and Thales began in 1996, when the Polish company signed a cooperation agreement with Thomson, a French company that later joined the Thales Group. The transfer of PR4G radio technology took place as early as 1997, which allowed the Polish Army to be equipped with a modern system for tactical wireless communication. In 2007, there was another transfer of technology, this time concerning F@stnet radios. Poland was the second country to be entrusted with the production of this equipment.
Another major element of cooperation in Poland was the conclusion, in 2001, of a contract for the modernization of three Orkan-class missile ships, which were equipped with a modern Tacticos Combat Management system. In March 2014, Polish Ministry of National Defence signed a contract with Thales for the delivery of an integrated combat management system along with the associated works for the ORP Ślązak patrol vessel.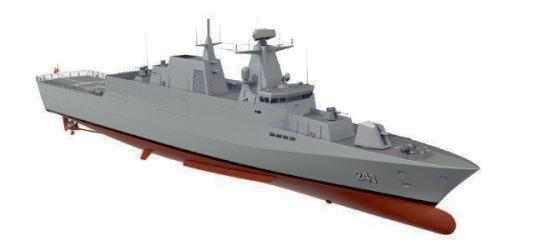 In cooperation with Polish manufacturers and partners from the science sector, the company carries out a range of essential projects in the maritime domain. The company's Gdynia office, which opened in December 2015, has further enhanced their ability to collaborate with partners in the development and transfer of technologies and maintenance services. It will also allow for the efficient management of Thales' most important projects both in Poland and the rest of the CEE region.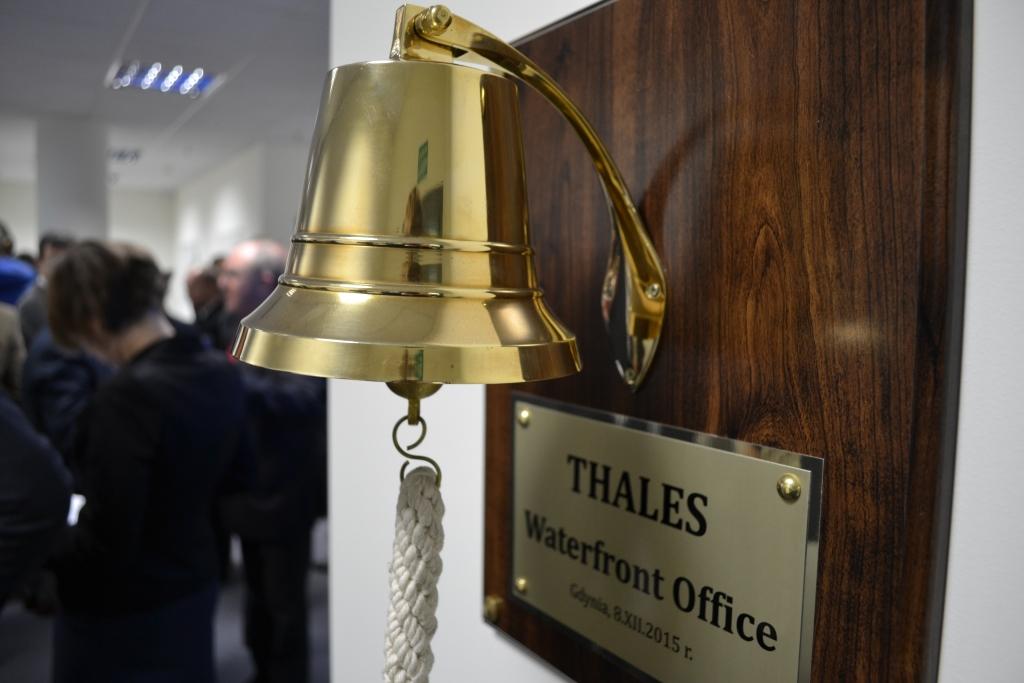 Thales is fostering closer ties and work partnerships with Polish industry in support of Poland's investment in Unmanned Aerial Systems (UAS) and related technologies, to guarantee Polish sovereignty of the system. Thales is committed to delivering the right solution for Poland's Gryf requirement, through cooperation with wider Polish industry.
 

Thales also offers Hawkei, a multi-role armoured vehicle, dedicated for use by Poland's Special Forces and infantry. It is a highly mobile construction aimed at providing the crew with a high level of protection against mines, improvised explosive devices (IED), and small arms. Hawkei is suitable for performing various tasks in the area of, among others, command, patrol, and other activities of modern warfare. The vehicle features an open electronic architecture that enables the integration of command, communication, intelligence, and arming systems. The vehicle's innovative modular structure and simplified assembly allow for making use of local industrial facilities and ensuring full support throughout the product's life cycle in the country of use.
In June 2016, Thales and the Polish state-owned armaments group Polska Grupa Zbrojeniowa (PGZ) signed a Letter of Intent on cooperation in the development of the Polish defence and aerospace industries. Under this agreement, both groups will work closely in a wide range of areas which include Air Defence & Surveillance, Unmanned Aerial Systems, Naval Systems, C4ISR, Protected Vehicles, Smart Weapon Systems, Space, Air Traffic Management and Cybersecurity. By signing the Letter of Intent, Thales has joined to the strategic partners of PGZ.
At MSPO 2016, PGZ, MESKO and Thales with its subsidiary TDA announced, that they will be working together to manufacture induction rockets in Poland for both potential domestic and export markets. This decision is part of a long term defense strategy to develop industrial capabilities in Poland. Poland is set to become producer of modern induction rockets, including a transfer of advanced technology. PGZ and Thales-TDA will also explore opportunities for low cost guiding systems.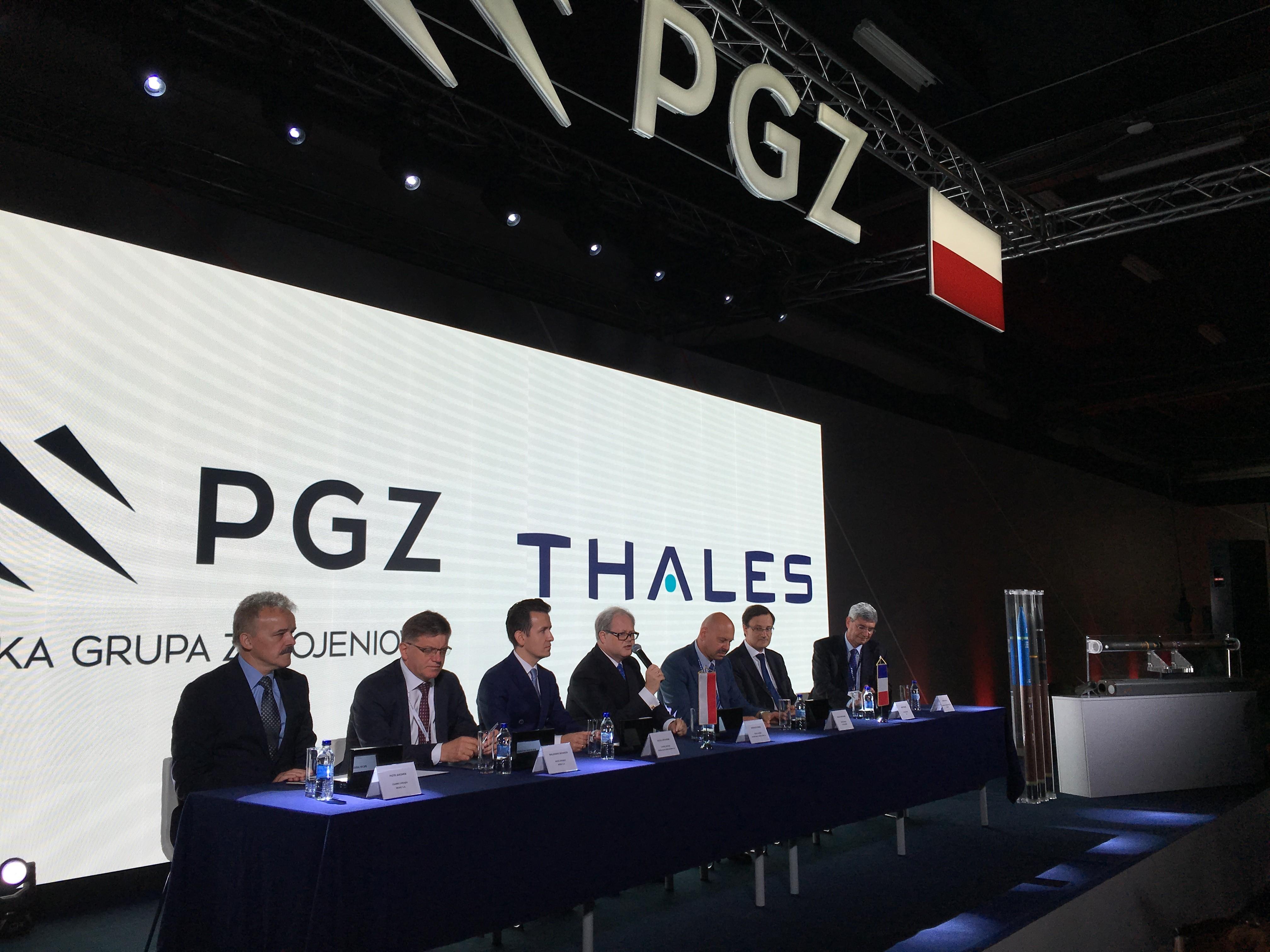 Defence, key points
Tacticos Combat Management system on board the Orkan-class ships and ORP Ślązak patrol vessel
10,000 PR4G tactical radios have been manufactured for the Polish market
Security, key points
Poland's Border Guard has chosen thermal imagers of the Sophie type. The Border Guard is currently using 100 of these devices