Thales Alenia Space in Spain is a specialist in Earth observation instruments and image transmission systems. It has participated in more than 130 Earth observation satellites.
Solutions and products:
Optical observation instruments. Specialist in detection electronics, video units, image processing and instrument control. It's Optical Detection Laboratory (ISO 5) is a unique facility in Spain for the integration and test of optical systems for space applications
Image transmission subsystems
Digital electronics and radiofrequency units for radiometers and microwave instruments
Telemetry and telecommand transponders (TT&C)
Image recognition systems based on artificial intelligence
Meteorology and environmental monitoring
Thales Alenia Space in Spain has comprehensive experience in environmental and meteorological missions. It has provided image transmission subsystems for the Sentinel 1, 2 and 3 satellites of the European Copernicus program and for the Meteosat Third Generation (MTG) and GEO-KOMPSAT-2 (South Korea) meteorological satellites, among others. MTG will also feature the video electronics and data processing units developed by Thales Alenia Space in Spain, improving the image quality and resolution of the observation instruments with respect to the current generation of Meteosat. The company has also provided radiofrequency and electronic units for other instruments such as OLCI and MWR (Sentinel 3), UVNS (Sentinel 5) and SCA (MetOp-SG).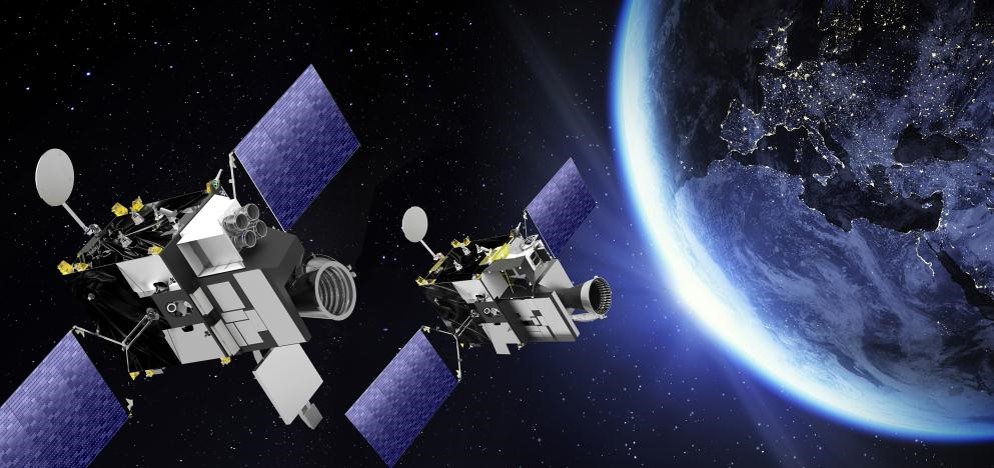 Surveillance and observation for field intelligence
Intelligence, maritime surveillance, mapping, crisis management… Space-based systems give users, especially governments, access to a wide range of applications to guarantee their security and sovereignty.
Thales Alenia Space in Spain has been responsible for all the instrument electronics for the Spanish optical Earth observation satellite SEOSAT/INGENIO, within the National Satellite Earth Observation Program (PNOTS), as well as the image transmission and TT&C subsystems of the satellite. The company also provides electronic units and communication equipment for numerous very high resolution satellites in the export markets.