Thales Alenia Space in Spain is the leader in satellite communications systems in Spain. Its comprehensive experience in this field includes participation in more than 400 telecommunications satellites for more than 40 satellite operators on five continents.
Solutions and products:
Leadership and integration of telecom payloads
Digital payloads: Flexible digital processor (Prodige), On-board regenerative processor (OBP), High-speed ​​satellite link (Hilink)
RF inter-satellite link (ISL) subsystems and equipment
Telemetry and telecommand (TT&C) subsystems and equipment
Radiofrequency equipment: Filters and multiplexers in all frequency bands
Ground segment: Network management systems (NMS) for the network control and management ground segment
Secure communications for the armed forces
Thales Alenia Space in Spain is the prime contractor for payloads in the Ka-military and UHF bands for the new generation Spanish governmental communications system, SPAINSAT NG, made up of 2 high-capacity geostationary satellites. For the first time, the payload integration is carried out in Spain. Among the main technological novelties of SPAINSAT NG is the new UHF capacity based on the flexible digital processor developed by Thales Alenia Space in Spain.
Connecting people anywhere, anytime
Today, citizens want to be connected anywhere and anytime. Satellite communications systems can provide coverage all over the world, filling the gaps in connectivity and helping to bridge the digital divide.
Thales Alenia Space in Spain is a pioneer in digital communication solutions. It has led the development of the RedSAT (Hispasat 36W-1) and AmerHis 1 and 2 (Amazonas 1 and 2) systems, as well as the OBP of the Iridium NEXT constellation. It is also involved in the development of the Very High Throughput Satellites (VHTS) such as Amazonas Nexus, SES-17 and Eutelsat KONNECT VHTS.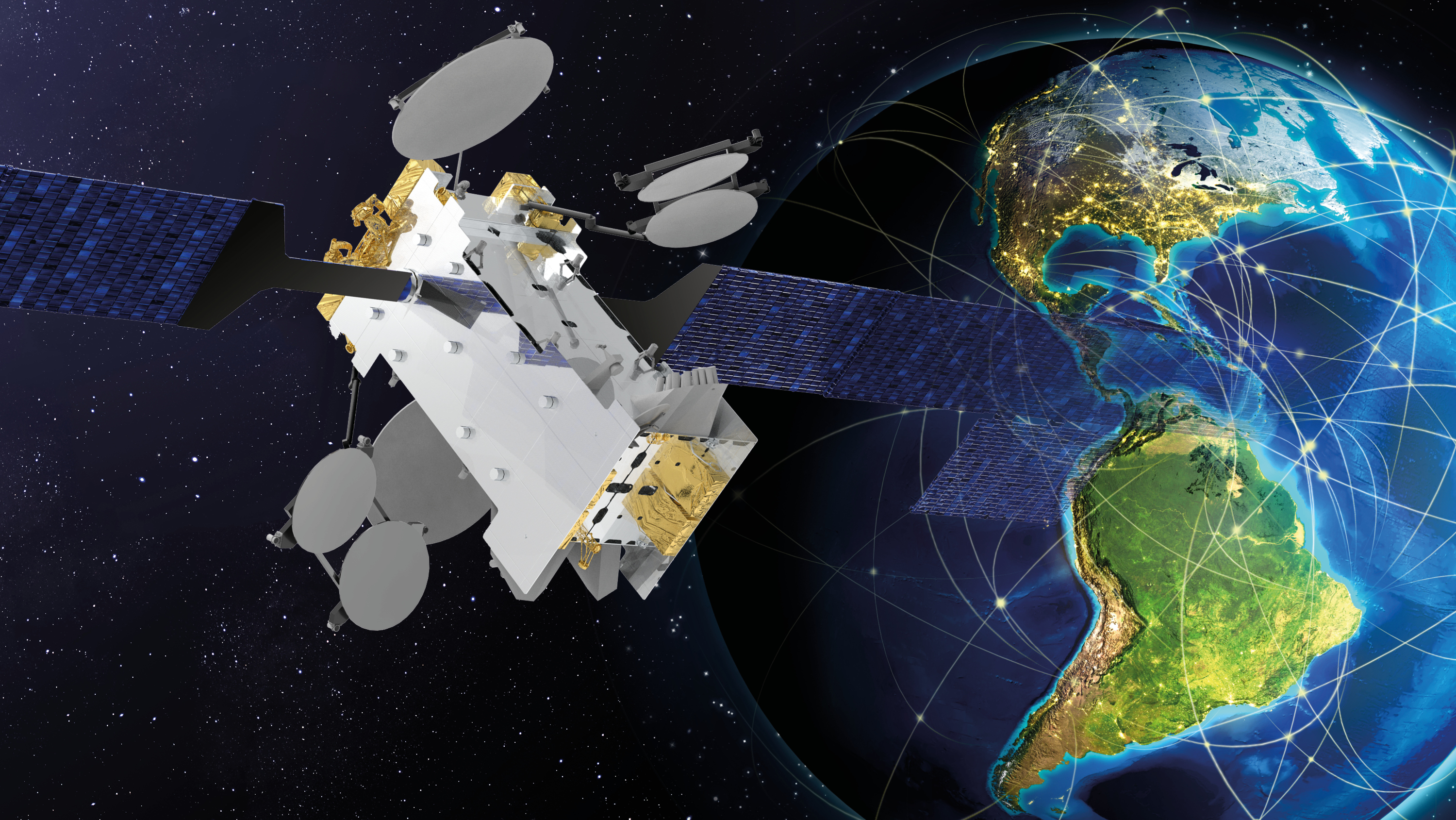 Satellite navigation systems
Satellite systems provide us with the necessary information to guide and orient us anywhere and anytime, either through our smartphone or with our car's navigation system. Thales Alenia Space in Spain is a key player in the 6 first satellites of Galileo Second Generation, Europe's next generation global navigation system, as responsible of critical technologies to allow enhanced system performance:
TT&C subsystem, including the secure telemetry and telecommand transponder (SBAT)
Inter-satellite link subsystem (ISL), including the ISL processor
Timing subsystem, including the clock monitoring and control unit (CMCU)
C-band mission receiver for the navigation payload