The Sun, Mercury, Venus, Mars, the Moon, asteroids, comets ... Thales Alenia Space in Spain collaborates in the missions of the European Space Agency (ESA) and other space agencies to expand our understanding of the Solar System and the Universe. The company has participated in more than 40 exploration missions.
Solutions and products:
Leadership and integration of communications systems
Tracking, Telemetry and Command (TT&C) and data transmission equipment, radiofrequency distribution networks
Electronic units for the control of instruments, sensors, motors, antenna and solar array deployment and pointing mechanisms, clock distribution, etc.
Data processing units
Radiofrequency sensors for formation flying
Exploring our Solar System and the Universe
Thales Alenia Space in Spain has developed the communications subsystems for Euclid, whose objective is to explore the dark energy and dark matter in the universe and PLATO, which will search for extrasolar planetary systems. Both missions of the European Space Agency will be placed in orbit around the L2 point of Lagrange, 1,500,000 km away from Earth, as well as the future NASA space telescope, Nancy Gray Roman Space Telescope (WFIRST), to which the company contributes with the telemetry and telecommand transponders.
Thales Alenia Space in Spain has also participated in ESA's exploration missions to the Moon (Smart-1), Mars (Mars Express and ExoMars TGO), Venus (Venus Express), Mercury (BepiColombo), the Sun (Solar Orbiter and SOHO), a comet (Rosetta) and space telescopes (Herschel, Planck, Gaia, XMM-Newton, Integral), providing numerous communications equipment and electronic units.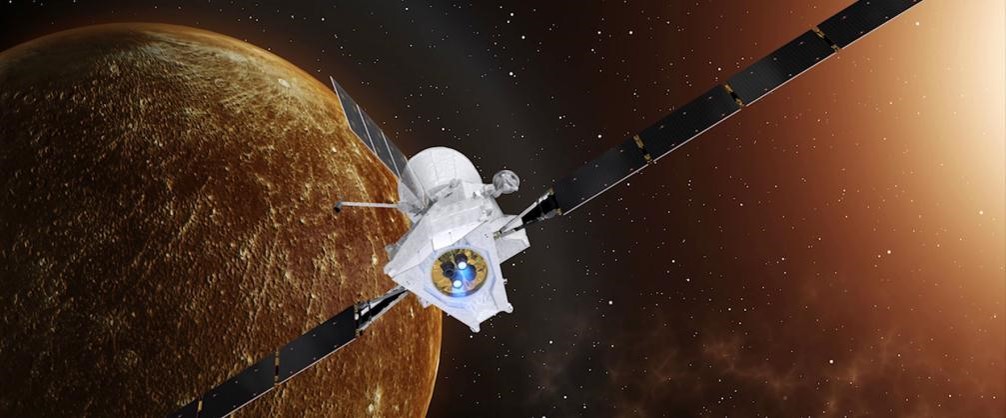 Next step: the Moon and Mars
Thales Alenia Space in Spain will be present in future missions to the Moon and Mars, preparing the way for the exploration of our natural satellite and the red planet. The company has collaborated with the South Korean space agency, KARI, in the KPLO lunar orbiter, South Korea's first mission to the Moon. It is also participating in various ESA and NASA lunar missions: the VIPER lunar rover, which will search for water ice in the south pole of the Moon, the NOVA-C (IM-1 and IM-2) and GRIFFIN lunar landers, which will carry experiments to the surface of the Moon, the ESPRIT module of the Lunar Gateway space station, and two further lunar orbiters.
It has also been a key contributor to ESA's Rosalind Franklin rover for the ExoMars mission, as responsible for the electronics in charge of controlling the movement of the wheels of the rover, the deployment of the solar panels and the movement of the camera mast. Currently it is participating in the Mars Sample Return mission, which will bring martian samples back to Earth.