At Thales, in the UK and globally, it is our belief that diversity and inclusion make for a stronger and more innovative workforce. For us, diversity and inclusion is embraced to foster creativity and decipher solutions to the most complex of problems. This allows us to solve some of the world's most intricate engineering challenges across an array of markets.
of our workforce and 25% of our high potentials are women
graduates and apprentices in Thales UK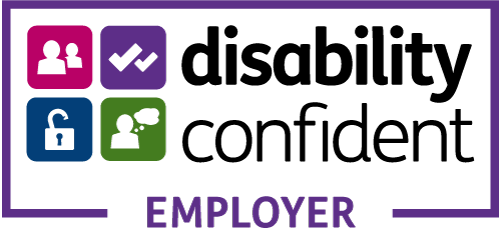 Thales UK is recognised as a Disability Confident Employer by the Department of Work and Pensions. The scheme is a government lead scheme which supports employers to make the most of the talents disabled people can bring to the workplace. It is a voluntary scheme that aims to help businesses successfully employ and retain disabled people, or those with long-term health conditions.
We have achieved level 2 by confirming we are taking action against numerous criteria around the key themes of 'Getting the right people for your business' and 'Keeping and developing your people'. We are also members of the Business Disability Forum, which helps us with our commitment to become a disability-smart organisation.
We are actively addressing the gender imbalance within our industries in the UK. Together with our partner organisations, we help promote science, technology, engineering and maths  (STEM) careers within aerospace, defence, transport, security and space through a wide range of activities, events and open days. Delivering cutting edge innovation requires a huge diversity of thought, skills and experiences and this is reflected in our need for a truly diverse workforce.
Diversity and inclusion is about creating an environment where we can all be valued for the qualities that we bring to an organisation, regardless of who we are. Being inclusive requires us all to be open minded to the world around us and, in doing so, enables greater innovation.

Lynne Watson, VP Human Resources, Thales UK
Some of our memberships and partners

Having an extensive female workforce is key to diversity and inclusion. Increasing the number of women in Thales and the engineering sector is a business priority. We heavily engage with schools to promote STEM amongst young people, assuring that engineering is an attainable career path for both males and females. For a company as broad and elaborate as Thales, however, diversity needs to be applied across all disciplines and not limited to engineering.
Meet some of our women and hear about their careers here at Thales in the UK:
We are all unique and at Thales in the UK we have established a way of working to accommodate for this. We call it 'Smart Working' and it involves rethinking how our people approach how, when and where they work. This provides a greater level of flexibility that caters to each individual's needs, whilst helping to improve our business performance. It also embraces advances in technology and workspace design.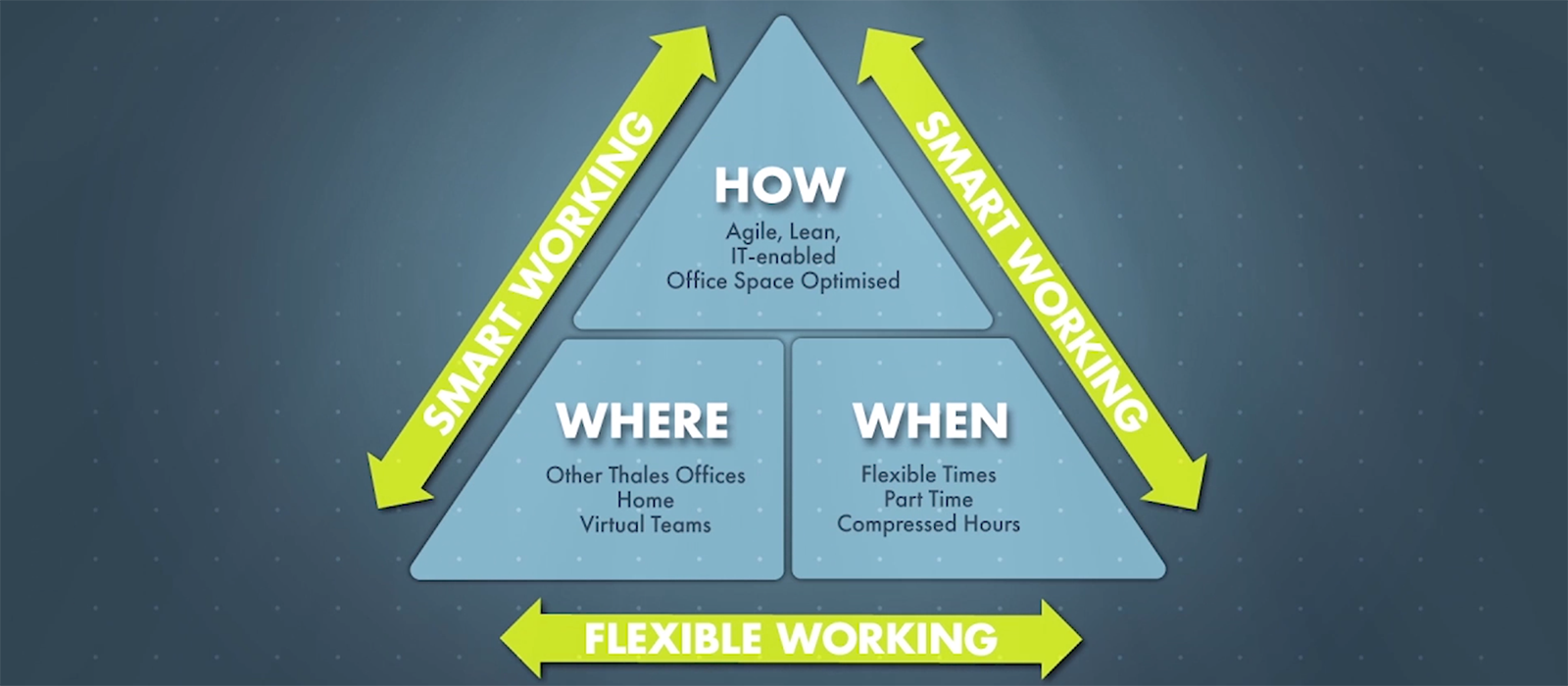 What people are saying
 

"I think embracing Smart Working within our team has been beneficial in that it has allowed me to work more productively and efficiently (for example, my travel time and cost has reduced which has also allowed me to have a greater work/life balance) whilst still having regular contact with my team."
Charlotte Haynes, Legal Counsel

"My role involves customer visits and attendance at many events and meetings. From a personal viewpoint, it would not be possible to do my job effectively and efficiently without a level of Smart Working. I am also a Line Manager with responsibility for staff."
Colin Waugh, Innovation Partner

I have worked for Thales for over 12 years and feel that I have been given opportunities to develop and grown my career within the organisation.  I know that Thales is looking to change the status quo, and to aid this, has introduced Smart Working.  I am working with my line manager in order to progress my career; with an aspiration to become a female role model within the team.
Tanya Roberts, Cyber Security Consultant
I am lucky enough to have been able to progress my career within Thales, whilst raising a family at the same time. I have always felt fully supported and have been allowed the opportunity to work flexibly. This has enabled me to manage my commitments outside of work, alongside achieving my career goals and aspirations.
Sophie Peskett, Head of Resourcing
Thales does have a gender pay gap, which follows the UK national average, but we are already taking action to address it. You can read more about the actions we are taking in our Gender Pay Gap Report below.
To learn more about working at Thales and to view our current vacancies, you can visit our careers website.