World leaders in Critical Information Systems, at Thales we provide specialist expertise in developing innovative hardware solutions that are future-proof, easy to use and that meet your business requirements; ensuring high performance, security and resilience.
Custom built solutions reply on a large and well-maintained set of technical and functional components, enabling us to develop specific solutions that address every aspect of your business while optimising expenses.
DATACRYPTOR 5000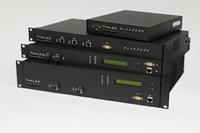 The Datacryptor 5000 Series is a family of high-speed data in motion security platforms that deliver high performance encryption at near zero latency.
Using advanced connectivity features, the Datacryptor 5000 Series secures data through Ethernet and IPv4/IPv6 Wide Area Networks. Industry-unique throughput optimization techniques ensure up to 95% network efficiency over Metro Carrier Ethernet, IP, cellular, and SATCOM networks.
While other solutions merely encrypt data, Datacryptors provide a complete security solution that scales from simple point-to-point to many hundreds of endpoints.  
HSM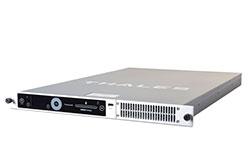 Hardware security modules (HSMs) from Thales e-Security provide a hardened, tamper-resistant environment for secure cryptographic processing, key protection, and key management. With these devices you can deploy high assurance security solutions that satisfy widely established and emerging standards of due care for cryptographic systems and practices—while also maintaining high levels of operational efficiency. Use our HSMs with a wide variety of commercial software products and in-house or custom developed software systems. For virtually any system that employs cryptography in the form of encryption and digital signatures, a Thales HSM will enable you to overcome the security vulnerabilities and performance challenges typically associated with software-only cryptography. With HSMs from Thales, you buy only the capacity you need and can scale your solution easily as your requirements evolve. 
All Thales HSMs are certified by independent authorities, establishing quantifiable security benchmarks that give you confidence in your ability to support compliance mandates and internal policies. These HSMs are available in multiple form factors to support all common deployment scenarios ranging from portable devices to high-performance data center appliances. Turn to nShield HSMs for general-purpose security, and payShield 9000 for leading payment system security. Whichever HSMs you choose, you will gain confidence in system security, streamlined administration, and regulatory compliance.
 
VORMETRIC
The Vormetric Data Security Platform makes it easy and efficient to manage data-at-rest security across your entire organization. Built on an extensible infrastructure, the platform features multiple data security products that can be deployed individually or in combination to deliver advanced encryption, tokenization and centralized key management. The platform allows you to address data security policies, compliance mandates and best practices by protecting and controlling access to databases, files, and containers for assets residing in cloud, virtual, big data, and physical infrastructures. This scalable, flexible and efficient data security platform prepares your organization for the next security challenge and new compliance requirement at the lowest TCO.
ELIPS-SD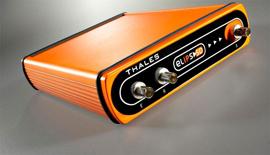 The ELIPS-SD gateway is a network diode designed to secure the industrial networks of essential operators and sensitive industries. Interconnected information systems and the constantly evolving cyberthreat environment have made industrial network security an issue of national sovereignty.
Already used extensively in the defence sector to protect classified networks, ELIPS-SD allows one-way flows of data between networks with different levels of security or sensitivity.
ELIPS-SD now incorporates the ModBus TCP protocol[1] to allow industrial systems to be safely interconnected with management information systems. This makes it possible to monitor production at an industrial facility and supervise system status in real time with no risk of intrusion into the sensitive network. Compliant with the recommendations of ANSSI, the French Network and Information Security Agency, the ELIPS-SD diode is considered one of the keys to effective protection of critical industrial architectures.
 
MISTRAL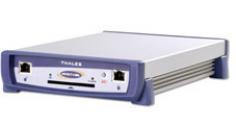 Mistral secure IP-based Virtual Private Network (VPN) system for sensitive networks.