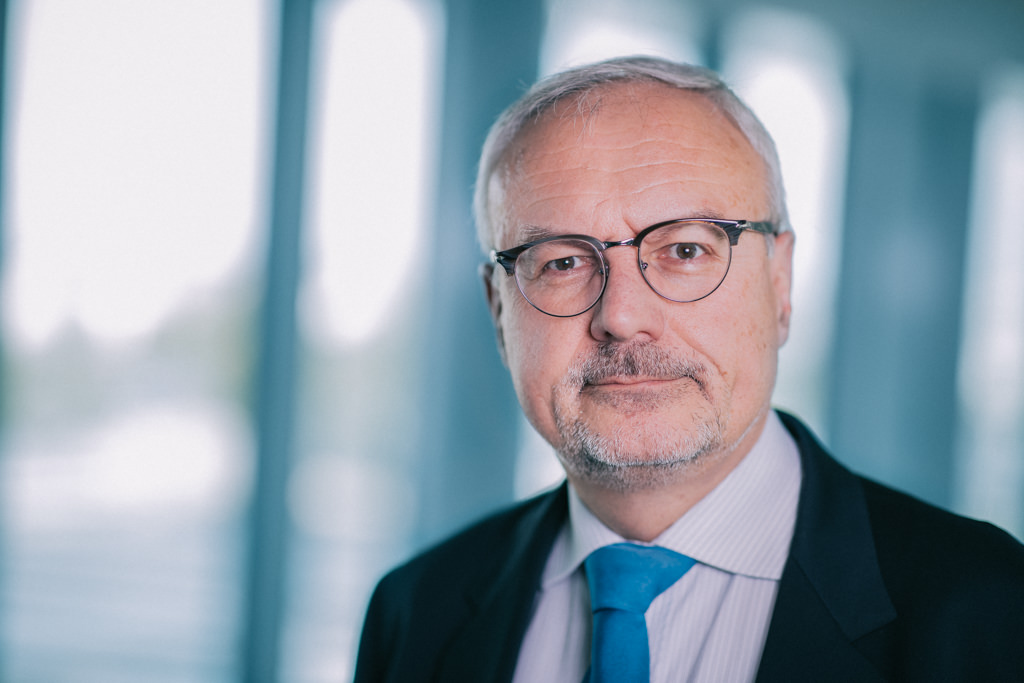 Dr. Yves Joannic
Vice President Business Line Main Line Signalling
Dr. Yves Joannic is Vice President Business Line Main Line Signalling Thales and for the Business Domain in Germany, furthermore he is member of the management of Thales Deutschland. From October 2014 until January 2016 he was Chief Operating Officer (COO) and Vice President Operations of Thales Deutschland and in this position responsible for all country business units in Germany as well as all operations functions.
Yves Joannic holds a Graduate Engineering Degree from ECL School, France and a "System Control Science" Ph.D. and knows Thales and its worldwide defence and civil markets very well from various executive positions within the group since 1990. Prior to his entrance at Thales Deutschland in Ditzingen he was leading the international Thales Helicopter Avionics Business Line as Vice President and Managing Director. His responsibilities included leading all Helicopters commercial and military avionics activities based upon Activities located in Australia, United Kingdom, United States and France dealing with Sikorsky, Boeing, Bell, Eurocopter and Agusta-Westland as well as with governmental agencies.
From 2005 to 2008, Yves Joannic was Vice President, Bids & Proposals – Product Policy at the corporate level for the Aerospace Division of Thales. During this period he contributed to developing, organizing and performing Bids, Product Policy and Standardization management by developing transverse methodologies across USA, Canada, United Kingdom and France generating innovation and competitiveness.
From 2002 to 2005, Yves Joannic was located in Munich as Vice President, Managing Director of the EURO-ART Consortium (Lockheed Martin, EADS Germany, Thales France and Thales United Kingdom) for performing the qualification and delivery of 29 COBRA, Phased Array Counter Battery Radars, to the OCCAR European agency for the benefit of the French, German and British Armed Forces.
His professional career further included positions as research engineer at ONERA (Office national d'études et de recherches aérospatiales) and in the Airborne Weapons Integration Directorate at MBDA (today part of EADS).