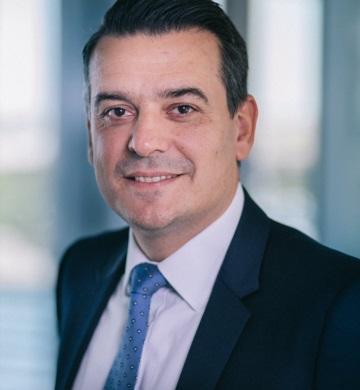 Vice President Sales & Marketing / Key Account Executive
Oliver Dörre is a graduate computer scientist from the Universität der Bundeswehr München (Military University in Munich) and is responsible for all Sales and Marketing activities of Thales Deutschland and for Key Account Management. Prior to joining Thales in 2015 he worked for Frequentis AG where he held various management positions since 2010. As Defence Business Unit Manager, lately he has been responsible for international military sales, project and product management, and development in the area of Defence.
From 1988 to 2010 Oliver Dörre served as an Air Force general staff officer in the Bundeswehr (German Armed Forces) – most recently as deputy head of unit with the rank of lieutenant colonel in general staff service at the Ministry of Defence's Planning Department. During his military career he's completed several staff tours in the area of capability management and information technology as well as operational and management tours in the anti-aircraft missile force. Various awards such as the Cross of Honor of the Bundeswehr (German Armed Forces) in gold and the Carl von Clausewitz Medal of Honour underscore his commitment.