Build the future you want with us
The opportunities at Thales are as limitless as the boundaries of engineering, science and technology. We're growing all the time and wherever we go and whatever we do, our team grows with us. We give talented and driven individuals the chance to explore varied career paths in a challenging and rewarding international environment. We understand just how rare truly exceptional people are, so we'll invest the same innovation, time and care into your career that we put into each of our projects.
As part of the Thales Group – employing more than 80,000 people in 68 countries – Thales in Romania is a central hub for development and engineering. Serving customers in all of our markets – Defence, Security, Aerospace, Space, Transportation; you'll be working on some of the most interesting and hi-tech solutions out there. What some call imagination, we call work in progress.
We are looking for motivated, bright and driven people, who want to make a real impact in society at global level. For early careers, we always welcome students and fresh graduates with a growth & fresh mindset, team players who always take ownership of their actions, who have an analytical thinking and a thirst for innovation, embracing multicultural and smart ways of working.
We're inventing the future, right here, right now. By combining the curiosity to explore, the intelligence to question and the vision to create, we're transforming the world around us. As a rapidly expanding organisation, Thales in Romania can offer you numerous possibilities to develop your technical expertise and your experience in a global business, whilst at the same time, building your dream career. Working as part of integrated teams, you'll have access to training and development opportunities, internal and international mobility programmes.
If you've got what it takes and you put technology at the heart of everything you do, then check out our job opportunities and discover how your career can take off with Thales! If you want to find out more about applying for a job with Thales, then click here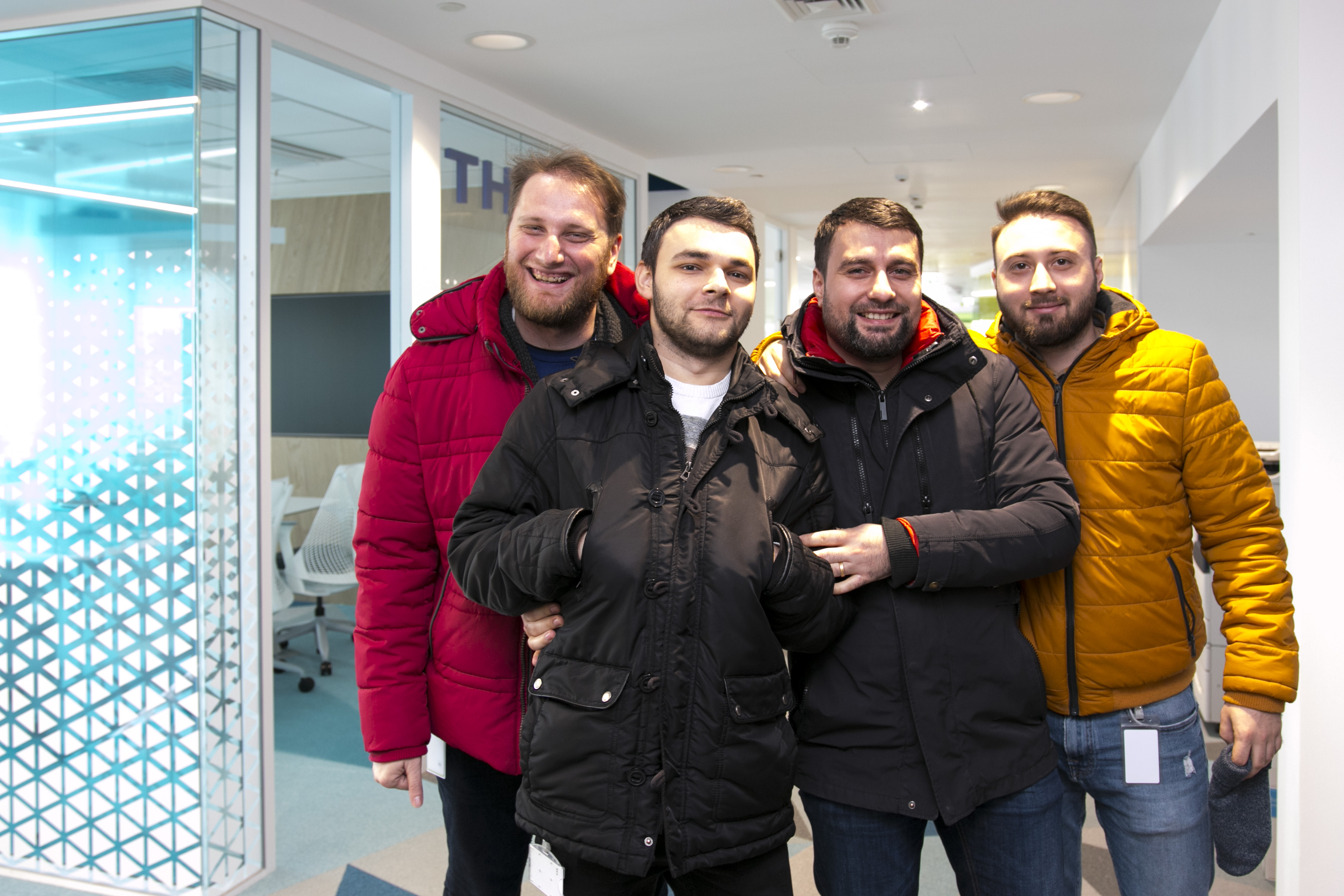 Orhideea Tower, the location of our new office, is a bright and modern space where our teams can ignite their imagination and make the most of their potential. Close to the metro Grozăveşti and well connected to the city centre, our state-of-the art facilities include innovation areas, collaborative working spaces, a dedicated laboratory, relaxation areas and modern cafeterias.
If you want to find out more about applying for a job with Thales, then click here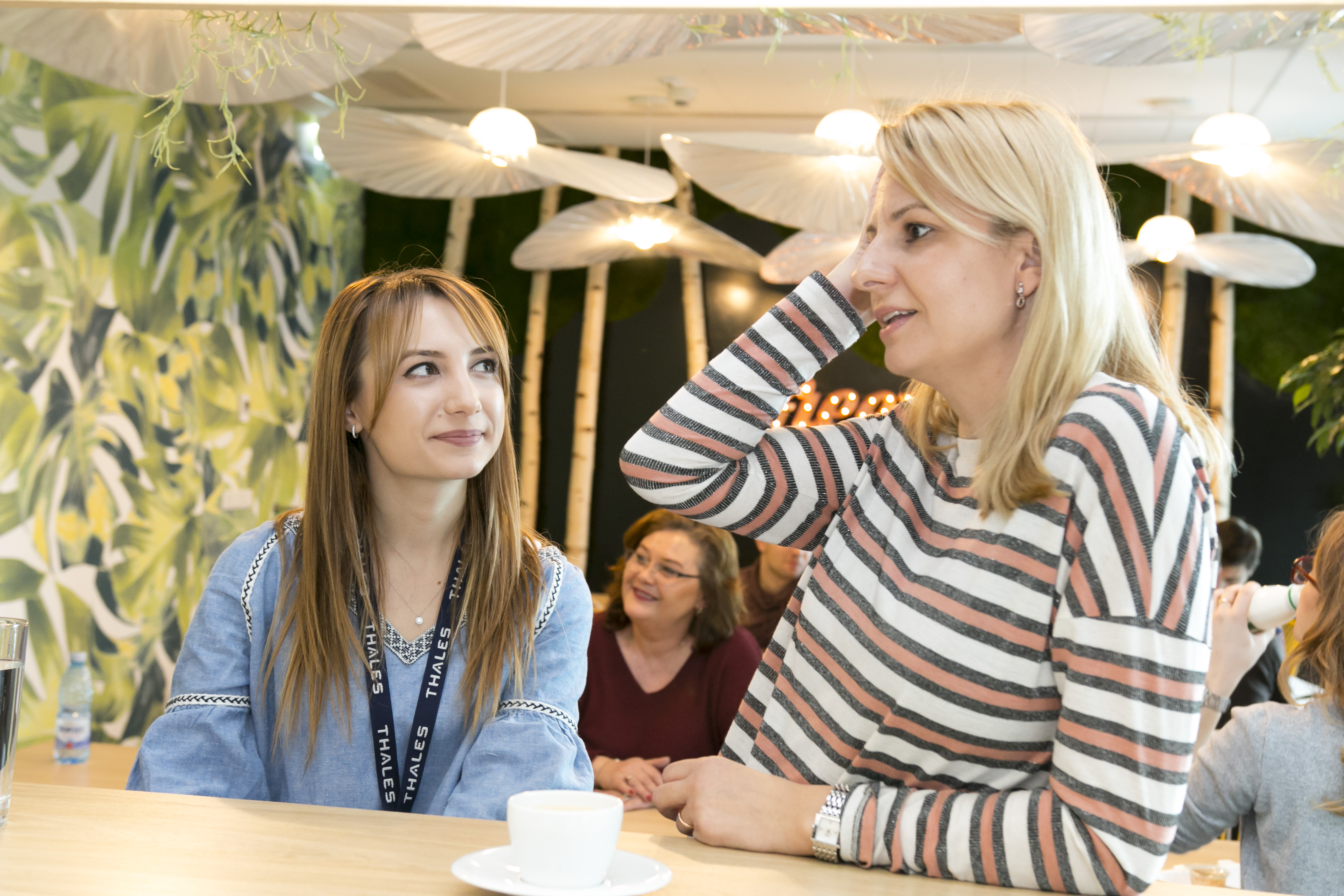 If you want to find out more about applying for a job with Thales, then click here.
Our commitment to you is to guarantee you have the best working experience at Thales. We are dedicated to your development by giving you the opportunity to learn about new business, exchange experiences with our international teams, travel to other sites abroad, and receive support and specific training, as well as any other development actions you might need or be interested in.
We want to give you the opportunity to be your best, because the performance of the company is only due to the collective achievement of our people.
We want you to evolve with us in our changing world, because only by challenging ourselves and taking risks will we learn and grow.
We want to have a long-lasting, trusting relationship with you, because by rewarding and empowering you, we are caring for our people.
What's different about us? We listen to what you and our people had to say:
"Diversity & Inclusion will help us foster innovation and creativity through a greater variety of approaches, perspectives and ideas."- Patrice CAINE, Chairman and CEO, Thales
As a leader in aerospace, space, defence, security and transportation, the Group employs some of the most highly skilled people across the globe. Our employees work in a dynamic, collaborative and inclusive work environment to deliver innovations that make tomorrow possible today.
The collective intelligence and creativity of 80,000 people in 68 different countries who are passionate about what they do, their jobs, the technology, and who push themselves every day to reach the level of performance that Thales expects, these are our most precious resources.
We are committed to our employees and therefore provide initiatives that deliver professional development opportunities, meaningful missions and programmes, teamwork and a multicultural environment to bring out the best in everyone.
Diversity is getting the mix right…and inclusion is making the mix work.