London is home to the headquarters of our UK transport business. We have over 1100 experts working across multiple sites, including 17 graduates and 41 apprentices.
In addition to our own employees, an additional 930 jobs are supported in our supply chain and London represents one of our largest regional GDP contributions across the UK.
We are working with our partners in London to ensure that transport networks meet the infrastructure needs of tomorrow. We are doing this by increasing the capacity of networks, whilst ensuring safety and efficiency for the passenger. We are also providing passengers and operators with the information they need to plan journeys and make operational decisions.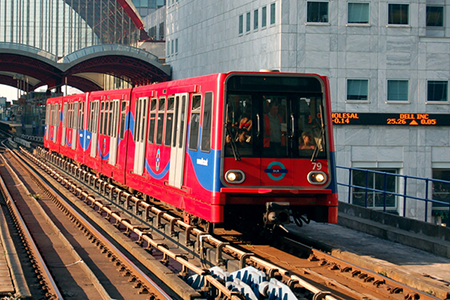 We've been working with the Docklands Light Railway (DLR) team since 1994. Our Seltrac signalling system is used to operate the trains and we've worked to increased capacity on the line by 50%. In 2019, we have also signed two new contracts to support the DLR, as a result of a forecasted increased passenger demand on the network. The updates will improve the DLR's exceptional operational performance further, while maintaining the on time train reliability rate of 99% that it has historically delivered. Both contracts will run until September 2024.
One of our key partnerships with Transport for London is the delivery of the Four Lines Modernisation Programme (4LM). 4LM is the largest urban resignalling project in the world and will see major improvements to the London Underground's Circle, District, Hammersmith & City and Metropolitan lines. The programme will deliver an average capacity uplift of 33% across all lines.
Thales is not only keeping London moving, but also making sure it stays connected whilst on the move. Through our Connect communications system, we provide reliable, secure communications to the London Underground. As one of the busiest transit systems in the world, a robust, effective communications system is critical to the safe, efficient journeys. We have been working with the London Underground team for over 20 years to install, run and maintain Connect and the agreement has been extended for a four years from 2019.
Our Darwin programme provides real time train information to all of the UK's 2,000+ stations, the National Rail enquiries website and passengers right across the country. This service receives an average of 400 million hits per month and 3 million enquiries per day across multiple platforms, making journey planning easier and keeping passengers informed.
capacity increase to be delivered by 4LM programme

The year Thales first began work with Docklands Light Railway

hits per month on Thales powered national rail enquiries app
Thales delivers thousands of high-skilled jobs for East Londoners, which is vital for our local economy. It also and provides crucial services on which millions of people up and down the UK rely.

As our economy evolves, both government and business must ensure they continue to adapt to technological advances and support moves to improve productivity. I'm proud to have Thales, a company at the vanguard of these efforts, in East London

Jim Fitzpatrick, MP for Poplar and Limehouse
 
The rich diversity of expertise, skills and talents of our employees enables us to deliver quality technological solutions to clients all over the world. Find out more about how employees in London are helping to contribute to the great work being undertaken by Thales in the UK by following the links below.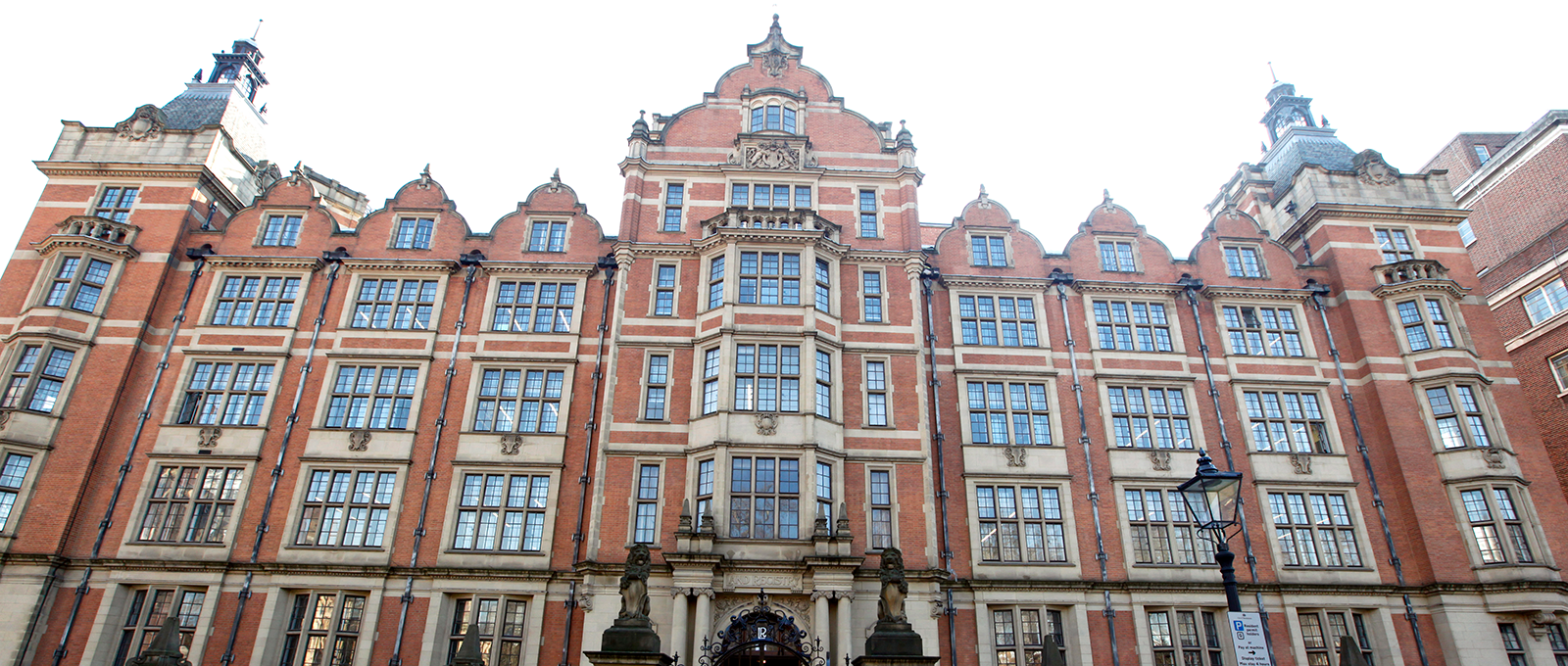 Thales provides significant support and funding to universities, research institutions and students across the UK.
One doctorate student sponsored by Thales is Lisa Whitelaw, a fourth-year part-time PhD student who is conducting a thesis as part of her work as an organisational development and innovation specialist at Thales UK Research, Technology and Innovation.
Lisa's thesis explores how disruptive innovation can develop within the constraints of established organisations, which is important for leading organisations to stay competitive in an increasingly fast-paced and interconnected business environment.
Lisa said that Thales has supported her research in several ways: "Firstly, the organisation is the case study and sponsor for my project at LSE. Secondly, I have the opportunity to test my findings and ideas with my research sponsors and other interested stakeholders at the organisation on an on-going basis. Thirdly, the company provides me time within my work week to carry out my research and has assigned a dedicated business mentor that I meet with regularly to discuss how I am managing with my studies alongside my work at the company."