Thales in the South West employs over 1100 people across two key sites in Bristol and Templecombe. Currently, there are over 40 graduates and apprentices working in a range of roles from engineering to business management across these sites.
Templecombe is our primary site in the South West and is one of the main strategic sites for Thales in the UK. Established in the late 1960s, Thales in Templecombe is now home to our Maritime and Air Operations businesses. There are over 750 highly skilled employees on site working together to invent, develop and deliver world leading technology to our customers around the world. With Thales's investment, the site has now become a global centre of excellence in anti-submarine warfare, mine warfare and submarine technology. 
Our site in Bristol represents both the site of one of our most significant achievements of recent times as well as setting the course for our future. At our site in Bristol, Thales designed the Queen Elizabeth class carriers, the largest and most powerful vessels ever constructed for the Royal Navy, and we are proud to be founding members of the Aircraft Carrier Alliance. Thales is providing the communications systems on-board the carriers and our sensors, systems and capabilities will help them carry out the demands of operational life at sea for many years to come.
Bristol is also home to the main design development capability for Thales Alenia Space in the UK, a leading actor in the design of satellite propulsion systems, satellite subsystems and system design studies.
Our newly opened Maritime Autonomy Centre at Turnchapel Wharf in Plymouth represents Thales commitment to our future in the South West as a place where we can invest in digitally transformative maritime technologies.
The facility will act as the key maritime integration, test and evaluation centre for the combined United Kingdom and French Maritime Mine Counter Measures (MMCM) Programme.
The site will also create a space where SME's, academia and customers can develop and innovate together. It will also support STEM activity in the South West with both schools and Universities being able to take advantage of the site's world-class facilities.
Through our partnership with the University of Bristol, the South West is also home to Thales's first strategic partnership with a UK university. Thales has a long standing relationship with Bristol University and has now formalised that with a strategic partnerships with the University's Departments of Electrical and Electronic Engineering, Computer Science and the Systems Engineering Centre. We look forward to our ongoing success with Bristol and hope to replicate this partnership at other universities across the UK.

The year Templecombe, our primary site in the South West, was established

Relationship with Bristol University

The year our Maritime Autonomy Centre opened in Plymouth
The work that will take place here in Turnchapel is great news for the local economy but is also important for the development of modern autonomous defence capability which will benefit the whole country and indeed other nations who buy into the technological developments.

I'm delighted that Thales have chosen to develop this innovative work in Plymouth and look forward to seeing the work which comes out of this new facility.
Sir Gary Streeter, MP for South West Devon
The rich diversity of expertise, skills and talents of our employees enables us to deliver quality technological solutions to clients all over the world. Find out more about how employees the South West are helping to contribute to the great work being undertaken by Thales in the UK.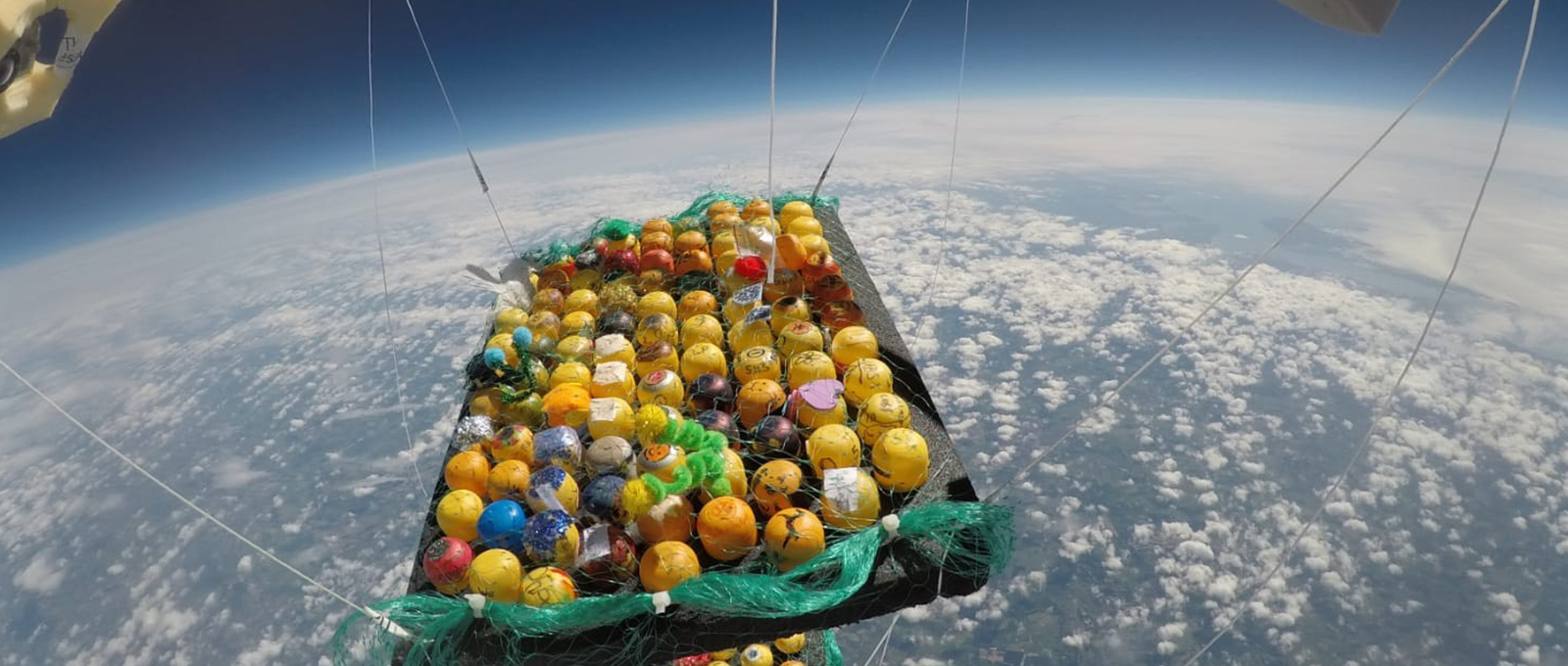 We regularly hold talks and run exciting projects in schools and universities in West England to help inspire students to pursue science, technology, engineering and maths (STEM) subjects.
 
In June 2019 we launched the annual MARSBalloon project, where school children across the country can take part in a national experiment that aims to explore what equipment would be suitable for use by astronauts on their future voyages to Mars.
 
The study consists of launching over 100 experiment capsules on high altitude balloons 30km up into the Earth's atmosphere. Here, the conditions are very similar to those found on Mars, with -50 degrees temperatures, gas pressures that are 1/100th of those at sea level and radiation doses are increased.
 
When the balloon bursts and parachutes land safely back on earth, Thales UK and Thales Alenia Space who are running the project, supply the experiments back to the school children so that they can analyse the results.
 
You can find out more about the project here.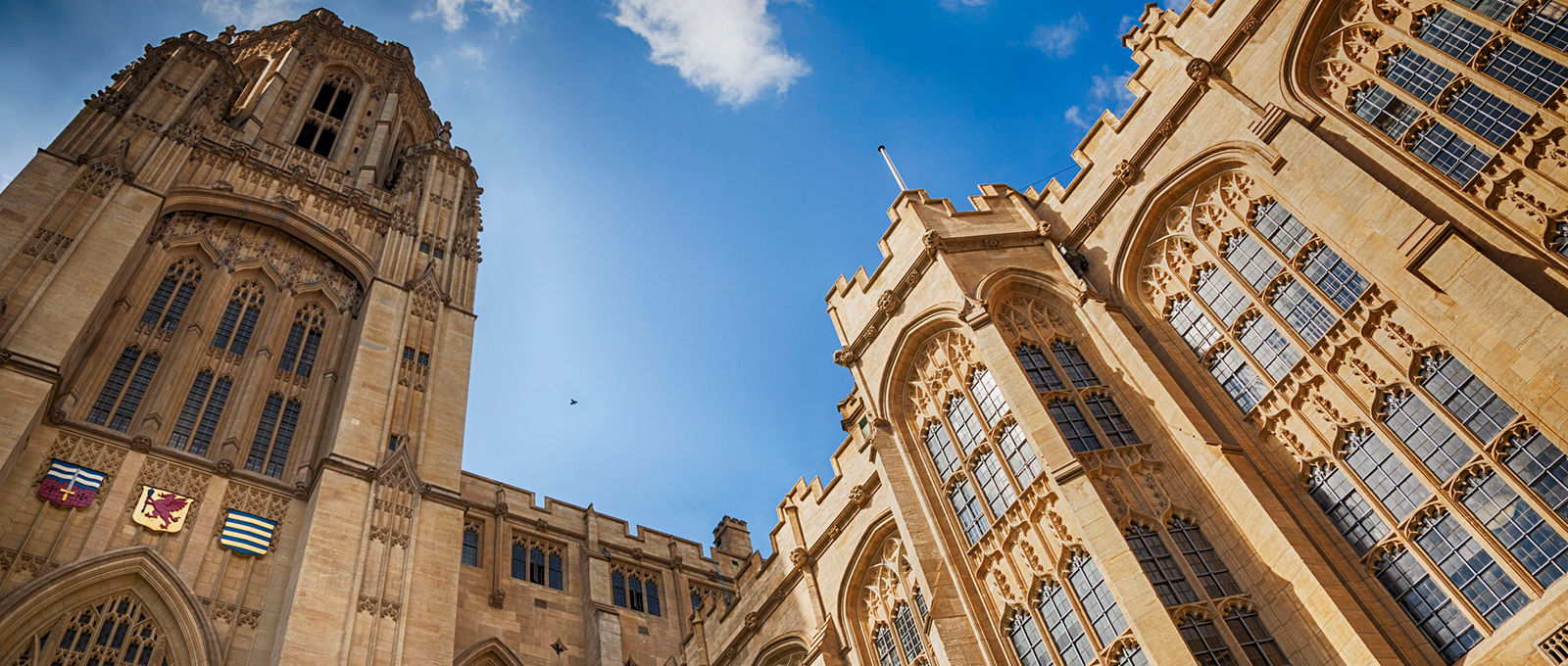 Thales has collaborated in research and education with the University of Bristol for over 20 years, supporting several joint UK and European Union based research projects and over 15 doctoral students in their studies.
In October 2017, Bristol was the first university that Thales signed a strategic agreement with, in order to cement our ongoing relationship in research and education.
The partnership is a key relationship for Thales, focusing on overcoming key challenges that confront modern engineering teaching and technology research, as well as setting out a framework for interdisciplinary working that organises state-of-the-art integrative research, built around a set of Thales use cases.
Professor Nishan Canagarajah, Pro Vice-Chancellor for Research at the University of Bristol, said: "Such a partnership offers our staff and students a unique insight into real-life research challenges across a variety of sectors, and an opportunity to develop solutions to some of the technological and societal challenges."
 

Plymouth was an ideal location for Thales to open the UK Maritime Autonomy Centre due to its unique mix of academics, regional organisations like the South Coast Marine Cluster, major prime contractors and highly skilled SMEs.
One of the enterprises Thales has signed an agreement with following the opening of the Turnchapel facility is MSubs Ltd, a locally based company that is renowned world wide for the design, manufacture and operation of manned and unmanned submersibles.
Paddy Dowsett of MSubs stated: "We look forward to combining our unrivalled experience in the design and manufacture of manned and unmanned military submersibles with their market leading expertise in sensors and command and control systems.
Together we are well placed to support the RN and NATO partners with a range of unmanned underwater vehicles capable of conducting sophisticated and discreet anti-submarine and intelligence gathering missions."
Welcome to Thales Careers