Since our launch in 2019 Thales Ebbw Vale has grown from a single project to a cyber campus including the establishment of the Global Operational Technology Competence Centre.
This state of the art facility houses the Thales UK Cyber range, test & reference rigs, autonomous vehicle workshops & test track, an immersive customer experience centre and first class conference facilities.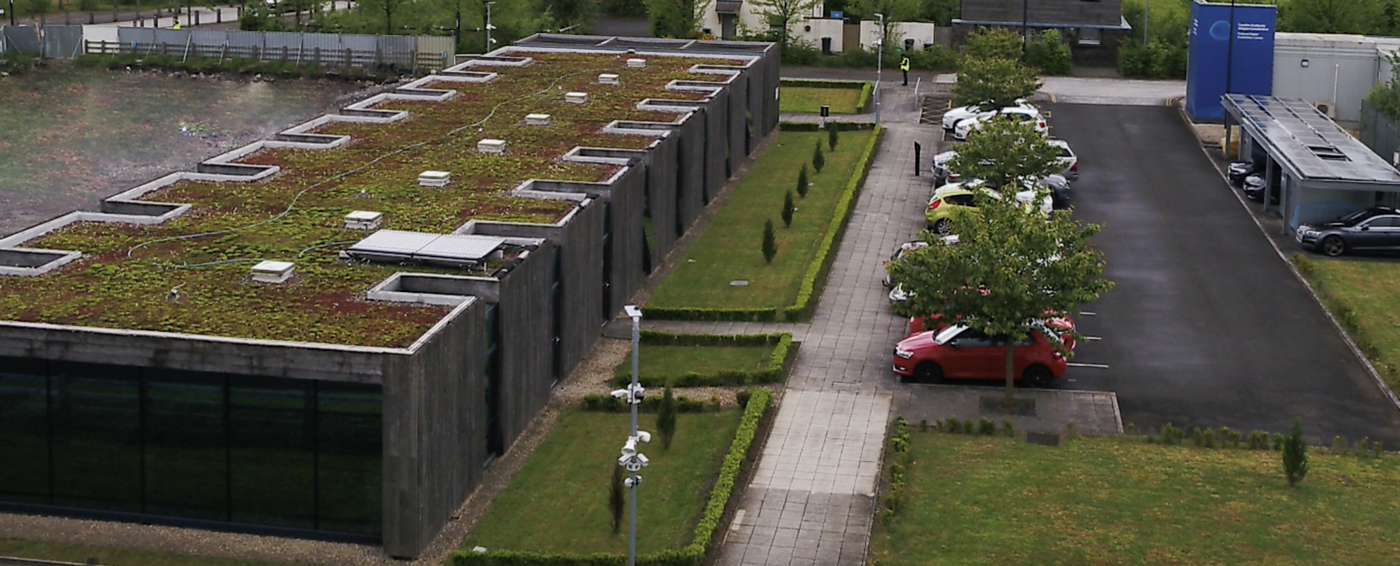 Jobs supported by Thales in Wales

The year the £20m NDEC was opened in Ebbw Vale

The year the Resilient Works project was launched in Ebbw Vale
The National Digital Exploitation Centre (NDEC) is a collaborative programme delivered by Thales, Welsh Government and University of South Wales. The NDEC is a Centre of Excellence for Cyber Security, recognising the current and future challenges of, and building specific capability in relation to, Operational Technology in critical national infrastructure.
NDEC is Thales' global hub for the delivery of Operational Technology security transformation. As a key economic development and growth catalyst project in South Wales, the NDEC is also delivering:
Research and development projects with universities and local businesses.
Support to local businesses (specifically start-ups and SMEs).
Cyber-hygiene awareness within local communities.
Support to individuals, schools, academic and business organisations to encourage interest in the cyber industry and grow the pipeline of talent in South Wales.
The NDEC project combines Thales's proven background in cyber security with leading edge research projects, enabling it to offer up-to-the-minute guidance on emerging threats to industrial devices.
The site is host to the UK Cyber Range and forms one of a global network of five, each with a differing focus and all sharing knowledge, experience and expertise. The skills and expertise of the Ebbw Vale team, alongside the technical capability provides the ability for the security challenges within an Information/Operational (IT/OT) environment to be clearly demonstrated to a variety of audiences, articulated appropriately by the local team.
I am delighted that the Welsh Government is working in partnership with global technology company Thales on a £20m cyber centre located in Blaenau Gwent and right at the heart of our Tech Valleys project

Ken Skates AM (former) Minister for Economy and Transport in Wales

The ResilientWorks project focuses on two domain areas for its activities/projects, specifically energy and transportation. The energy side of ResilientWorks covers the resiliency or "balance" of supply and demand taking into account immediate forecast and long term forecasting. This is going to become even more challenging over the course of the next 20 years as electric vehicles become more commonplace.
Currently there are an estimated 400,000 electric vehicles in the UK, (including battery electric and plug in hybrid) this number will grow in line with Government policy and as the consumer engages with the green agenda. This in turn will increase demand for electricity and potentially changing demand location and timing within today's electricity networks.
The integration of electric vehicle demand forecasting coupled with the principle of using an electric vehicle battery as an energy storage device will allow the 'balancing' of our energy networks whilst maintaining system availability, reliability and quality of supply.
The transport side of ResilientWorks is focused on autonomous connected vehicles, in particular road vehicles, but the remit of ResilientWorks isn't limited to "cars", it includes all transport options including aviation, rail and maritime.
In this area, we are especially interested in the resilience of autonomous vehicles and systems, how this can be measured, quantified and ultimately "proven" as part of safety critical systems. This however has become increasingly more difficult as system complexity, interconnectivity, data volumes, etc. have dramatically increased, and so a new way of looking at "design proving" and continuous assessment of operational resilience is needed to deal with the challenges posed. 
Tackling these varied issues and collaborating with Thales are Cardiff University, EyzOn Energy and the Welsh Government.
Ebbw Vale – today a place where knowledge is being created, skills developed & that's the future here in Wales

Mark Drakeford First Minister
 
As part of our continuing commitment to our growth in Wales the site in Ebbw Vale is now home to the UK Research and Development Centre which is part of the Thales's global Operational Technology Competence Centre (OTCC), leading the OT vision and development for the Thales Group. This unique position allows us to gather the collective global Thales expertise and this, coupled with the expertise of our on site team and the capability of our Thales hybrid cyber range means that we can not only demonstrate the security challenges within IT/OT environments but provide solutions to those challenges to our customers.
This is our Research & Development Centre (RDC) for Thales Global OT offers, working collaboratively to:
Develop and define the OT approach and methodologies that Thales will deploy with clients worldwide
Create, develop and host representative OT test environments that are applicable to our clients
Provide training and the development of global Thales OT Cyber Security expertise
Ebbw Vale as the RDC will be responsible defining Thales offers in regard to OT Security Assessments, OT training and the Thales Governance and Strategy.
In addition to the Ebbw Vale campus, Thales employs 30 people in Aberporth, where the site specialises in  uncrewed aerial vehicles (UAVs), including the Watchkeeper surveillance UAV programme. The facility has received £12 million of investment from Thales in the UK since 2004 and is located in the largest area of segregated airspace for UAV operations in Europe.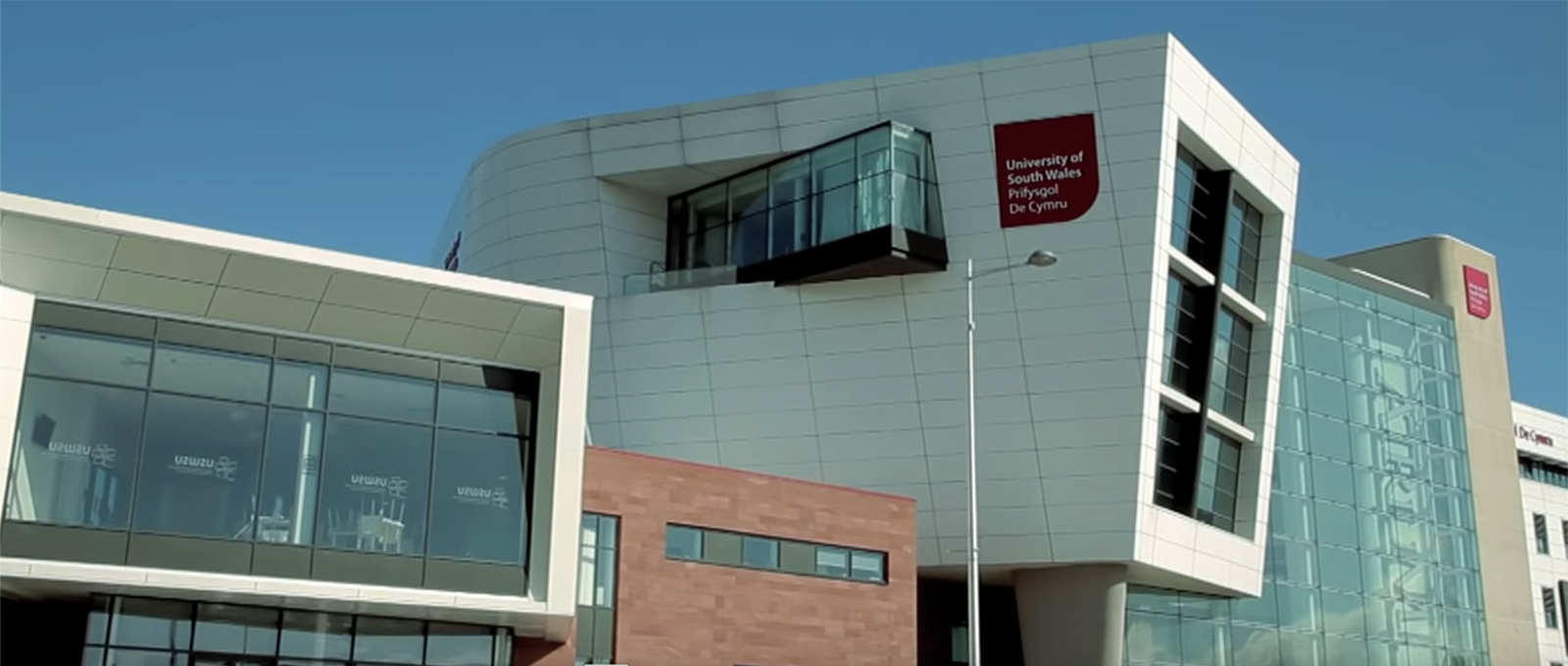 Thales provides significant support and funding to universities and research institutions across Wales. In 2017 Thales signed a memorandum of understanding with the University of South Wales (USW), setting out a framework for collaboration on education, research and training pursuits in order to develop the latest technology solutions.
The partnership has seen Thales combine its expertise and pedigree in high-tech ICT, cybersecurity, digital secured solutions, analytics, sensors and design-driven innovation; alongside the USW's capabilities to identify new collaborative programmes within cybersecurity.
USW students have benefited from site visits; guest lectures; PhD studentships; placements and internships; student projects and apprenticeships. Thales also worked closely with the University and Welsh Government to set up the National Digital Exploitation Centre in Wales. Opened in 2019, the £20m centre will act as a catalyst for digital and cyber educational training and research facilities in Wales.
Professor Lydon, Vice-Chancellor and Chief Executive of the University of South Wales, said: "This agreement is the next milestone as we grow our relationship, creating value for our economy, our students, and the world of industry."