When I discovered people of my age can be an apprentice, I jumped at the chance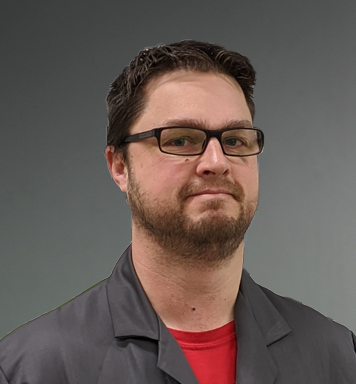 George Stewart
Manufacturing Apprentice
Manufacturing Engineering Apprenticeship
South Eastern Regional College Bangor, N. Ireland
Tell us a little about yourself
I am 43 years old, married with three children aged 17, 14, and 12 so, as you can imagine, I am pretty busy most of the time!  When I do get time to myself I enjoy bird watching and fly fishing. I am also involved in church and I play bass guitar in the church band. I have had a few different jobs from working in stores, to sales and construction, but I am glad to say I am now with Thales.  I am in the second year of my manufacturing apprenticeship and it's a challenging role but, having said that, I am really enjoying it and learning all the time.
What was your motivation for joining the programme?
I was in a job which had no real future and I really needed a change.  During a discussion with a friend who worked for Thales at the time I discovered the apprenticeship program. When I discovered that people of my age could become an apprentice, I jumped at the chance!
How is the programme benefiting you and Thales?
The program is benefiting me through all the new skills I am learning, the people I am meeting, and the education which I am getting at college.  This is something I had wanted for a few years. I have become a STEM Ambassador since joining Thales. I believe this is a very important role as it enables me to motivate the next generation to think about a career in engineering and it also helps me to develop my interpersonal skills.  This is a benefit for Thales because we need to think of the workforce of the future. I know that if I had been encouraged by a STEM ambassador at an early age, I would have got into engineering much sooner.
What would you say to people considering this programme?
I would say to go for it. You will gain so much from it, not only through education and experience, but through the opportunities to do things you never imagined you would. As an example, I got to go to Parliament and talk to MPs about my apprenticeship at Thales.
Why are you proud to be an apprentice?
I believe that my fellow apprentices and I are motivated to work hard, we are passionate about our education, we are forward thinking people and we have a positive mind set.  This is something that, as a team, we can be really proud of.