Never turn down the opportunity to educate yourself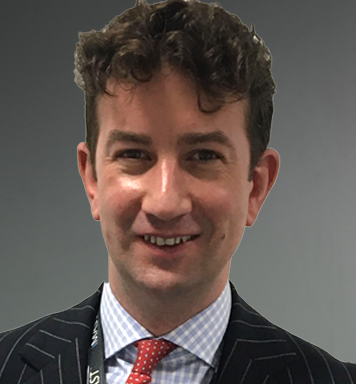 Tom Auld
Sales Manager
Mastership Executive MBA Defence Export
Cranfield University
Tell us a little about yourself
I'm a former British Army Officer and I currently work in a sales and business development role. I have over 10 years of experience in civvy street, I'm a dog lover and definitely prefer to countryside to the city.
What was your motivation for joining the programme?
An apprenticeship presented the opportunity for advancement and to bring greater depth to my ability to lead complex captures. An MBA was an opportunity to bring academic rigour to 10 years of experience of 'learning by doing'.
How is the programme benefiting you and Thales?
As an executive MBA, I am able to deploy new theories and skills learned in the workplace immediately, benefitting my own leadership of capture programmes and, in turn, Thales through my increased effectiveness.
What would you say to people considering this programme?
Never turn down the opportunity to educate yourself. Raise the bar of the expectations that you have of yourself and go for it.
Why are you proud to be an apprentice?
I do not have a first degree, I am self-made and reliant on the experience I have gained. Being a Mastership Apprentice is a huge step for me, and something that I am very proud of.