Our work experience programmes give you a taste of what it's like to work for a global technology company. Our programmes will give you the opportunity to challenge and develop your understanding of STEM subjects, whilst gaining first-hand experience of the exciting career possibilities that our industries can offer. Places are available for applicants aged 16-19 and we have opportunities across six different sites in the UK.
 
We have been running our work experience programmes for the past five years, with over 2000 successful candidates. Whether you are interested in a career in engineering or project management, if you think that one of our programmes could be for you, read more below to see our opportunities available across the UK.
Confirmation of our opening dates for work experience will be confirmed shortly.
Thales are pleased to announce that we will be offering a series of virtual insight events again this autumn after our successful launch of the events last October. We will be offering two afternoon events aimed at young people and two evening events for parents and carers.  Both events aim to give a greater insight into the wide range of early careers options that we offer at Thales.
Thales are a global technology and engineering company based all over the world but here in the UK we have multiple sites up and down the country offering both business and STEM Apprenticeship and Graduate programmes. Please join us on one of our virtual events to find out more about these opportunities and to hear first-hand from our current Apprentice and Graduates. The events are free to attend but you will need to book a ticket via the Eventbrite link below.
the age range of applicants we take on across the UK for Work Experience

sites across the UK run Work Experience at Thales

work experience placements offered by Thales in the UK each year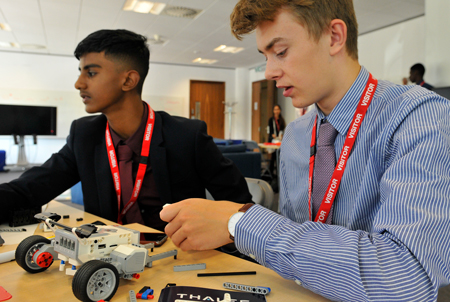 Our Crawley site has a Work Experience Programme designed to provide young people with an opportunity to gain first-hand experience of working in an engineering environment at the UK's largest site.
This week-long programme provides STEM enthusiasts with an understanding of an agile lifecycle through completion of an exciting engineering project. During this week, students will have the opportunity to collaborate and problem solve engineering and business tasks as well as exploring the various career opportunities available at Thales.
This programme is not role specific which means it will provide young people with an insight into engineering, manufacturing, project management and much more!
Students must be in year 11, 12 or 13 to apply, with a passion for STEM.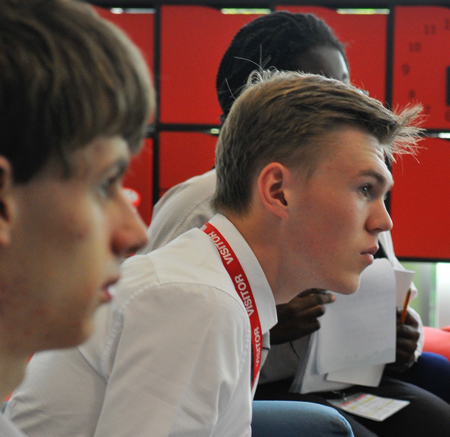 The Cheadle Work Experience Programme aims to help you develop key engineering skills through experiencing what life as an engineer is really like. This week-long programme will offer you an insight into the world of engineering and what it's like to work at Thales.
During this week, you will get the chance to meet many people from different parts of the business. Many of the people you will meet during the week will have vast amounts of experience and expertise in the different engineering disciplines so you should take every opportunity to ask them lots of questions and pick their brains.
You will experience the many different areas of engineering first-hand through working on a realistic mini engineering project with presentations, tasks and deliverables. There will be no shadowing, completing paperwork or making coffees. During the week, you will also take part in product demonstrations, site tours, workshops and interactive networking talks provided by key people within the business.
– the length of time the programme has been running

candidates have successfully completed our Work Experience programmes

Work Experience placements offered through our Prince's Trust Scheme so far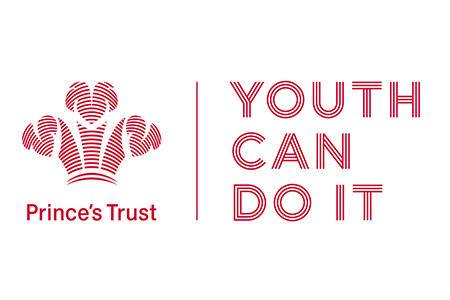 The Prince's Trust  is the UK's leading charity for young people, working to empower and support them to move into jobs, education and training. Over the past year, Thales has worked with the Prince's Trust to deliver the 'Getting into Engineering' programme to encourage more 16 to 25 year olds to become engineers.
Through this partnership, Thales has enabled the provision of high quality vocational training and work experience placements, taking on over 40 young people, with over 21 apprenticeships across the UK in London, Cheadle, and Belfast in 2018. Read more about our programme here