Thales Germany hosts a DuoDay to celebrate the International Day of Persons with Disabilities
Every year, the International Day of Persons with Disabilities is celebrated on December 3 all over the world. The event is aimed at raising public awareness of the challenge faced by people with disabilities and promoting their dignity, rights and well-being. This year's official motto is "The future is Accessible".
At Thales Germany, we regard this day as an opportunity to reaffirm our commitment to an inclusive corporate culture and to address the situation of people with disabilities. In the ever-evolving global workplace, we firmly believe that simply having a diverse workforce is not enough; we have to create an inclusive environment where everyone can contribute to their full potential regardless of origin, gender, age, sexual orientation, culture, educational background, religion, or disability.
We also pursue this goal beyond the sphere of our company: We started in March with a joint team at the Integrative Football Tournament together with the Karl-Schubert Gemeinschaft e. V. , which runs a workshop for persons with disabilities, apartment-sharing communities and an academy (read more here .) and on this year's International Day of Persons with Disabilities we organized a "DuoDay" together.
The DuoDay is a campaign for more diversity and inclusion, through which persons with disabilities are invited to companies and institutions to experience a day together with local employees and to get an impression of their daily work. This campaign originated in Ireland – and we would also like to make it well-known in this country by supporting it, thereby making a statement for inclusion. After holding a DuoDay for the first time at our Arnstadt site in May, we are now expanding this concept.
Employees of the workshop for persons with disabilities were our guests. Our trainees gave them an insight into our activities and technologies as part of an exciting technology project – and in return, dual students from Thales Germany spent a day in the workshop, getting to know the work there and supporting the team. Both groups benefit equally from this concept: being physically close to one another reduces fears of contact and possible prejudices, experiences are shared, and all the participants ultimately learn from each other.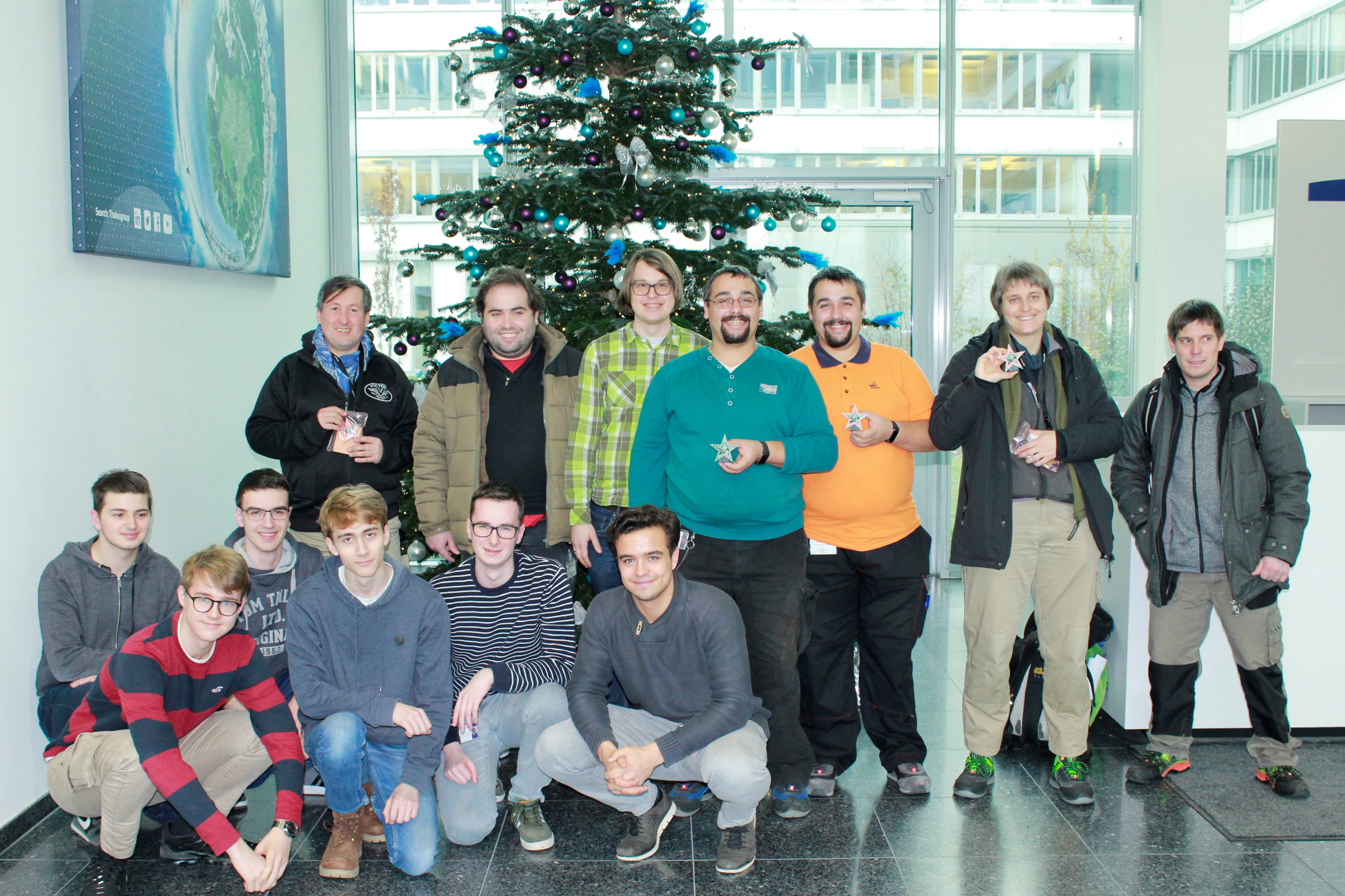 "It's very important for us to make diversity and inclusion a matter of course in our company and to consciously build bridges between people," explains Bernd Schopp, Vice President Human Resources of Thales Germany. "The DuoDay provides an excellent opportunity in this respect, and I'm delighted that our students and trainees have contributed and supported this day with commitment and passion! Thales has long been deeply involved with diversity and inclusion and has set itself ambitious goals to live up to our principle of valuing all forms of diversity and promoting them sustainably."
In addition to the DuoDay, we also invited employees of the workshop for persons with disabilities to present themselves and their products in an information and sales booth at our Ditzingen site, in order to draw the attention of the entire workforce to this topic and to create more understanding for it. Supported by graduates of our dual study program and the representative body for disabled employees, the diverse range of products made in the workshop was on offer – from decorative articles, wooden toys, handwoven items, candles and projects from the paper workshop to delicious homemade pasta specialties.
Promoting diversity & inclusion as a strategic objective
Our commitment to Diversity & Inclusion (D&I) is a core part of our Ambition 10 strategic vision. Our structured D&I strategy promotes gender diversity, facilitates the professional development of people with disabilities, and enables us to hire talent from different nationalities, age groups and educational backgrounds.
We are committed to promoting and maintaining an inclusive culture that will enable all of us to be ourselves, do our best, and remain truly passionate about the place that we work. These are the commitments of the Thales Group towards its people. This is how we are building the new Thales culture together.
We are very proud that Thales Germany was presented with the TOTAL E-QUALITY award  in November. This award is for exemplary action in the context of personnel management that is oriented on equal opportunities. It certifies a successful and sustainable commitment to equal opportunities for women and men in the workplace and the promotion of a solid life balance through a proven, holistic approach.
Thales' policy towards persons with disabilities
Around 1 billion people live with a disability over the world– that's roughly 15 per cent of our global population. We also know that most disabilities are hidden.
As an employer, we have been committed to the employment of people with disabilities without any discrimination for more than 25 years. Our ambition is twofold: welcoming all talent and supporting our employees with disabilities.
We pursue and strengthen our actions in these key areas:
Maintain employment and develop the skills of employees with disabilities.
Welcome people with disabilities, adapt their environment and support them so they are able to contribute positively to our organisation
Develop partnerships with associations and companies in the sector.