Designed for controllers by controllers, TopSky - ATM Solutions are the most trusted in the world with some of the largest installed bases. As world-leading solutions, they are mature, safe and reliable. TopSky - ATM Solutions are based on a robust product strategy, and comply with the ICAO Aviation System Block Upgrades roadmaps and key standards.
 


TopSky – ATC is the world's most advanced air traffic control automation solution. The main control system manages the principle air control environments of Tower, En-Route and oceanic, and can be tailored to low complexity environments.
Capable of dealing with various air traffic situations, TopSky - ATC systems provide:
•    intuitive access to information,
•    accurate and reliable tracking data,
•    and simple yet complete coordination between all stakeholders.
This field-proven ATC system is used to control more than 100 FIRs and 40% of the world's airspace. Trusted in more than 85 countries, it is the most widely-deployed and flexible ATC automation system in the world.
Furthermore, Thales leverages its global expertise in cyber security to offer solutions tailored to the client's needs when operating TopSky – ATC. By reducing fuel consumption and greenhouse gases emission, Thales TopSky – ATC also answers today's challenges for a greener environment and the need for cost savings.
Thales web based application to visualize the Quality of Service from an aggregation of EUROCONTROL Specification for ATM Surveillance System Performance key performance indicators and sensor performance measures.
The aim is to allow the end-user to assess the overall TopSky – Tracking Quality of Service through only one KPI, with a qualitative approach based on cost functions on each KPI, relative importance and interaction among KPIs.
The application provides near real-time figures as well as an access to the history of all measurements.
Thanks to Thales training and simulation solutions, you will meet you training objectives and address all levels of training from ab initio to refresher training.
It will enable you to cover all the environments
Civil or Military
En-route/Approach/Tower
Radar or Procedural
Including datalink if needed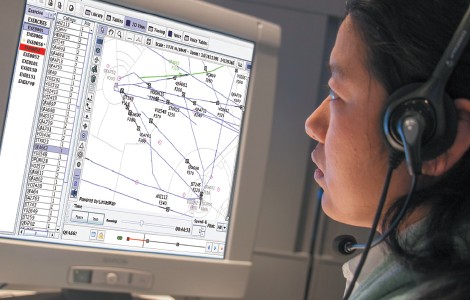 In their every day work, it is important for Tower controllers to have:
Complete surveillance and monitoring of aircrafts and vehicles operations
Aids to help ensure safety
Tools to optimize capacity and efficiency
Ability to make quick and accurate decisions
Seamless operations and coordination
Reduced controller workload
Thales TopSky - Tower ensures smooth and seamless aircraft control between TMA boundary and the parking bay.
 

A remote tower enables Air Traffic Control services to be provided at an airport from a remote location, instead of from the conventional ATC tower situated at the airport.
 
The services are provided using innovative technology: high resolution cameras, microphones, sensors and a local processing system. The Remote Tower Centre is fitted with screens and hardware controls to enable the air traffic controller to provide the same ATC services as if seated in the conventional tower.
It enables consolidation of several airports' operations into a single Remote Tower Centre.

TopSky - AIM includes a complete and modular set of interoperable components covering the full range of AIM functions compliant with latest ICAO and Eurocontrol standards.
TopSky - AIM has the following high-end components:
TopSky - AIXM: aeronautical information database management component
TopSky - AIS: NOTAM office and flight preparation services component
TopSky - Internet Briefing: complementary component of TopSky - AIS dedicated to the FPL submission and integrated briefing services through the Internet
TopSky - eAIP: electronic AIP production and publication component