We believe in a safer and more sustainable world where everyone has access to a secure, trusted identity. To support this vision, Thales delivers identity and biometric solutions to governments, public authorities and private entities in the fields of civil identity and public security. We do this by providing highly secure documents such as passports, ID cards, drivers' licenses etc. that are at the heart of identity schemes.
We also provide solutions for verifying people's identities, for example when they cross borders and enrolling them in national registers. Both of these are built on our expertise in biometrics. And, as governments go through a digital transformation we support them by delivering efficient eGovernment and mGovernment services. We also address public security and law enforcement challenges offering the latest in criminal forensics and real-time facial recognition.
Our solutions for Government are sold by Gemalto, our Digital Security business.
We issue and personalize a wide range of secure documents such as passports, drivers' licenses, national ID cards, health cards, resident permits, and vehicle registrations. These are built around our excellence in security technologies for the physical document itself as well as the operating system and applications needed to power electronic IDs. Our expertise in the production and personalization of identity documents is now being applied to the issuance of digital identities - such as Digital Drivers Licenses - to create a secure mobile ID companion for the physical document.   
Our identification and verification solutions, backed by our expertise in biometrics, help create and confirm people's identities. Enrollment is the first crucial step in creating a reliable foundational ID scheme. Based on a secure population registration, the scheme can be used to issue trusted identity documents so that people can benefit from their rights such as voting.
The same core technology can also be used to verify people's identities in both physical and online environments.  Our ID verification system checks the electronic and physical security features of identity documents while a combination of software and biometric identification technology verifies that the document bearer is its rightful owner.
Faced with booming numbers of international travelers, we also help border agencies, government authorities and airports provide smoother border & travel experiences using our document readers, biometric systems and eGates (Automated Border Control gates).
We are a leading expert in biometrics - from capturing attributes (fingerprints etc.) by scanner or video based solutions, to their secure storage as well as the analysis and treatment of data and its eventual deletion (to comply with privacy regulations). We securely create and manage people's identity credentials to enabling authentication, identification and public safety initiatives.
Our advanced biometric technology and solutions enable government agencies to solve more crimes, cut voting or benefit fraud and secure national borders. They can also be used to protect identities for a variety of other applications such as access control and employee/applicant background checks.
We have already made more than 200 biometric deployments in 80 countries leveraging strong biometric authentication and identification around the world for private & public customers at all levels of government worldwide.
Building on nearly 30 years of biometric technology expertise, we offer a comprehensive suite of technology products and services that help governments and agencies around the world keep the public safe and secure. We offer a range of applicant fingerprinting options that can be linked to major databases used for background checking. We also address public security and law enforcement challenges offering the latest in criminal forensics and real-time facial recognition.

Fronteras y viajes
Nuestro portfolio de sistemas de gestión de fronteras, gestión de visas y verificación de documentos, proporcionan soluciones de control de fronteras y previas al viaje seguras y sin problemas para agencias fronterizas, autoridades gubernamentales y aeropuertos.
> Lea más
​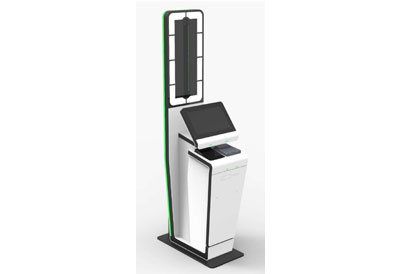 Thales Gemalto Border Kiosk
Gemalto Border Kiosk, EES compliant, is a self-service solution to ensure fast and efficient traveller registration while maintaining high and consistent security.
​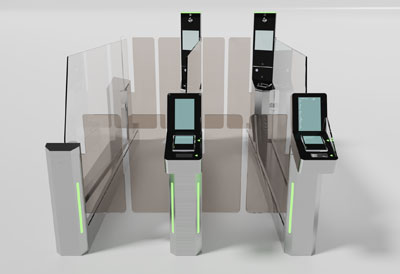 Control fronterizo automatizado (ABC, por sus siglas en inglés)
El sistema ABC Gemalto de Thales es un producto de control de inmigración automatizado que combina las últimas tecnologías de hardware de puerta electrónica con un software de control fronterizo.
> Lea más