We are marking #IWD2018 with series of special events taking place in over 27 countries throughout the day. Our worldwide program of events includes internal networking events for employees to connect with each other and share their experiences, as well as external events aimed at raising the profile of STEM careers for young women.
 
International Women's Day
(March 8) is a global day celebrating the social, economic, cultural and political achievements of women. The day also marks a call to action for accelerating gender parity.
Join us on social media as we mark the occasion and show how #TogetherWeCommit to #PushForProgress !
Diversity is a topic that I feel strongly about.

When an organization wants to attract and retain the best available talents, I am convinced that having a diverse workforce and working environment is the only way to go. 
In a globalized environment, Thales's women and men represent our wealth more than ever. 

Our 64 000 employees in 56 different countries, who are passionate about what they do, their jobs, the technology, push themselves every day to reach the kind of level of performance that Thales expects. Their collective intelligence and creativity are our most precious resources.
Patrice Caine, Chairman and CEO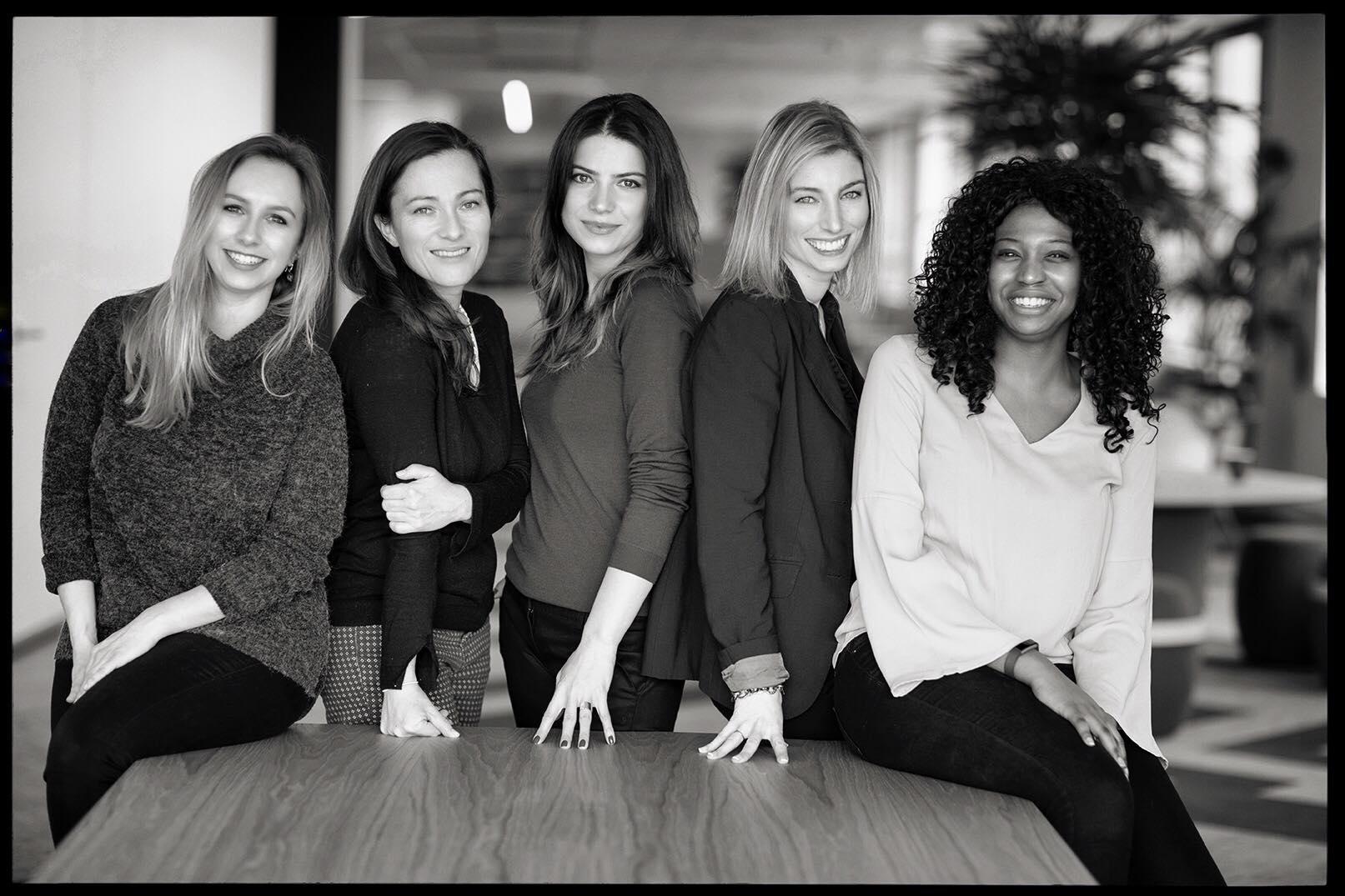 Internal Networking Events
A series of internal networking events are planned throughout the group to highlight our commitment to our diversity and inclusion aims and for fostering professional development for our talented women.
Events include activities and sports, business networking, coaching and conferences.
Together we aim at bringing together our employees and celebrating the breadth of talent in our Group with motivation, encouragement and support from our senior leadership team. Some of these events will be showcased on social media as they happen!
 
External events hosted by Thales in conjunction with the association Girls on the Move
Thales has enjoyed a long association with the association Elles Bougent, known internationally as Girls on the Move.
 

As part of our work and support on the theme of Diversity and Inclusion within Thales (gender in this instance) we are working with Elles Bougent to promote a series of events on International Women's Day.
Elles Bougent is an association in France of whom we are a Corporate Partner. Their mission is to promote Professional Diversity in the Sciences and Technology. You can find out more information about Elles Bougent on their
website
.
This year for International Women's Day the organization is going global with support from their member organisations, including Thales, as 'Girls on the Move',  promoting events and activities planned on 8th March all over the world. Events planned by Girls on the Move include school visits guided by female engineers and technicians, round-table discussions led by female engineers and technicians, and networking lunches. Elles Bougent will provide giveaways (goody bags, pens etc) to all those taking part and in addition provide their now famous pink scarf to female Engineers and Technicians who take part in the event as role models.
Working at Thales
Diversity is a way of life for a global, multidisciplinary organisation like Thales. We actively promote interaction between staff members with different backgrounds, cultures and experiences — not just to boost our image as a multicultural company, but because diversity and cohesion translate into better performance.
As well as having a strong passion for innovation and high technology, we also understand the value of good professional development opportunities, the importance of structured progression, and the opportunity to work on meaningful programmes where you can make a difference.
 
And - teamwork is highly valued in our dynamic, multicultural environment.
Supporting women into scientific and technical careers
Diversity and inclusion in STEM is vital to Thales because we know that means increased cohesion which translates into better performance.
At Thales we recruit a significant proportion of our workforce from engineering schools, but the number of women attending these schools is falling so Thales is actively trying to address this problem through initiatives aimed at attracting young women to scientific and technical careers.
 
And all over the world, Thales companies play an active role supporting local communities and helping local and regional economies. We offer exciting projects, intelligent teams and an excellent work culture – plus are we providing increasingly flexible compensation and benefits packages that are designed to allow return to work following maternity leave.
 
And don't forget to stay in touch with us and follow us on social media to learn more about who we are and what we do.
Singapore celebrates International Women's Day!
In Singapore, employees are committed to making the difference!
Women's Day by Thales Spain
In honour of International Women's Day, check out these inspiring interviews in Spanish with our colleagues from Thales Spain!