Staying in touch during these unprecedented times is essential.  
This is why we have launched a new bi-monthly newsletter: to bring you stories of commitment and inspiration about the men and women who are mobilised to combat this crisis to build, together, a future we can all trust.
Let's all stay safe and connected.
Learn More
 Sew love in Singapore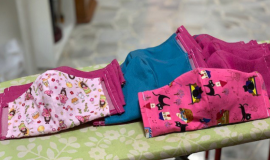 In Singapore, Thales employees are volunteering to sew re-useable fabric masks to be donated to groups in need in the community, including children and migrant foreign workers, as part of a local initiative.
Nurses pose to thank Thales employees in Aubagne, France for their engagement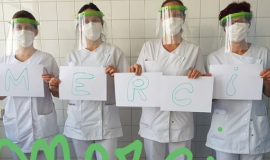 In southern France, employees in Aubagne  volunteered their skills to make face guards for the medical team at the local Timone Hospital.