Thales shares its expertise at Indo Defense 2018
With close to 40 years of presence in Indonesia and as a long-term provider of defence solutions to the Indonesian Air Force, Army and Navy, Thales took the occasion of the Indo Defense 2018 exhibition to reaffirm its commitment to the local Indonesian defence industry.
Sorry, check your url for better configuration.
In Indonesia, Thales works closely with key Indonesian partners (PT LEN, PT PINDAD, PT PAL, PT DSN) in the fields of air defence radars, military vehicles, shipborne combat management systems, Above-Water Systems and maritime surveillance.
The wide array of products displayed on the Thales booth included:
Starstreak, LMM and NLAW missiles from Thales UK, reinforcing our strong position in Air Defence in Indonesia
NS100 radar from Thales Netherlands, indicative of our leading position in naval defence and 40 years of collaboration with the Indonesian Navy
Land solutions with Optronics (Sophie and RODVE), SANCA vehicle (collaboration with PT PINDAD on an Indonesian Mine Resistant Armored Vehicle), ammunitions, rockets and fuzes from Thales France, Canada, Belgium, Australia and Germany
GM200 and GM400 radars. Thales has long been the appointed supplier of surveillance radars to the Indonesian Air Force and the Group has engaged in transfer of technology on the radars with our long-time local partner, PT LEN.
Communications for Land / Air and Naval Forces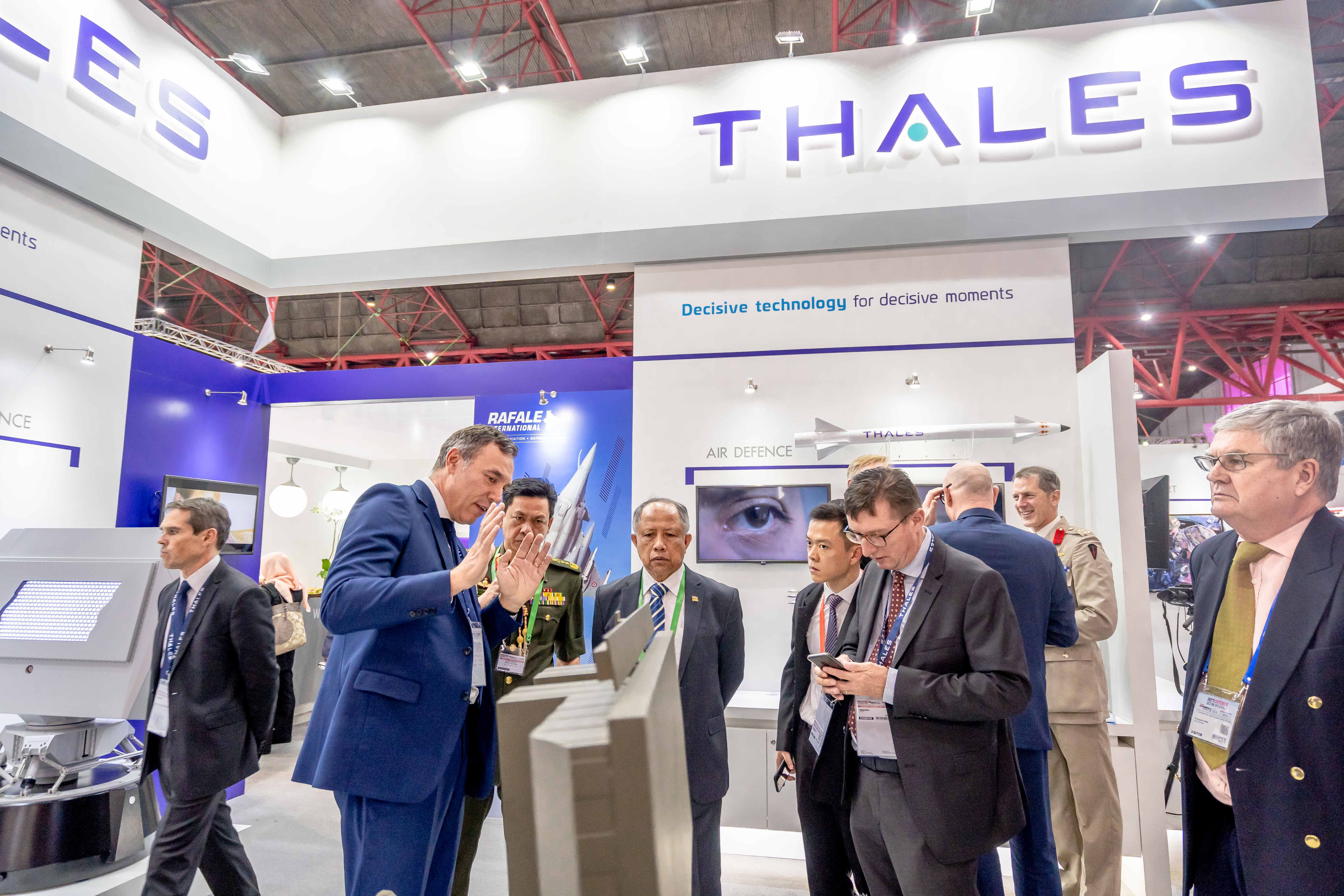 Providing thought-leadership at the exhibition:
Thales also had a key speaking role in the Indo Marine Forum, a closed-door forum bringing together over 200 key stakeholders in the Indonesian defence industry, including the Chief of Navy and Minister of Defence. Centred on the theme of Regional Stability through the Development of National Maritime Capability and Maritime Security Cooperation, Erik-Jan RAATGERINK, Country Director for Thales in Indonesia, spoke about Thales' continued support helping modernize the Navy and in making Indonesia a regional naval power by proposing a complete portfolio of mission systems in air, surface and underwater domains.  With our history in the country, and established engagement with key local partners, Thales remains aligned with the Indonesian government's commitment to promote partnerships with local industry (including key Indonesian partners such as PT PAL, PT LEN and PT DSN).