In 2015, leaders from around the world adopted the Sustainable Development Goals promoted by the United Nations, putting gender equality and women's empowerment in a central position on the 2030 Agenda.
Meeting these objectives, which include the eradication of poverty, the promotion of inclusive and sustainable growth, the reduction of inequalities between countries and gender equality, necessarily requires developing the full potential of women in the working world.  
In this regard, Thales España has a strong commitment to its employees and is permanently engaged in developing policies that cover the needs of all people to build an integrating company in which each professional contributes his or her value. Heterogeneousness is enriching.  
Diversity at Thales España is embodied in a Diversity Plan based on actions that revolve around four main areas: generational diversity, diversity of nationalities, different capabilities and gender diversity.  
Thales has set itself well-defined objectives in regards to gender and its intention is that women may come to represent 40% of new hirings in the years to come and that they occupy at least 30% of management positions.  
As an important action in 2018, and on occasion of the International Women's Day, Thales España has produced this publication, born with the aim of enhancing the important role that great women have played in the academic, research and industrial fields and in society in general.
This year's International Women's Day theme is "Time is now", a call to raise awareness of the transformation process which needs to be undertaken in the different institutions and activities to empower women from all walks of life. We trust that the example of these women, who share their thoughts about themselves, their personal and professional experiences as well as their vision on the challenge of achieving a 50-50 planet by 2030, will be inspiring.  
NOW is the time to make the most of opportunities, to celebrate the achievements and contribute between us all to transforming the lives of women around the world, starting with our immediate environment.
Jesús Sánchez Bargos
President of Thales España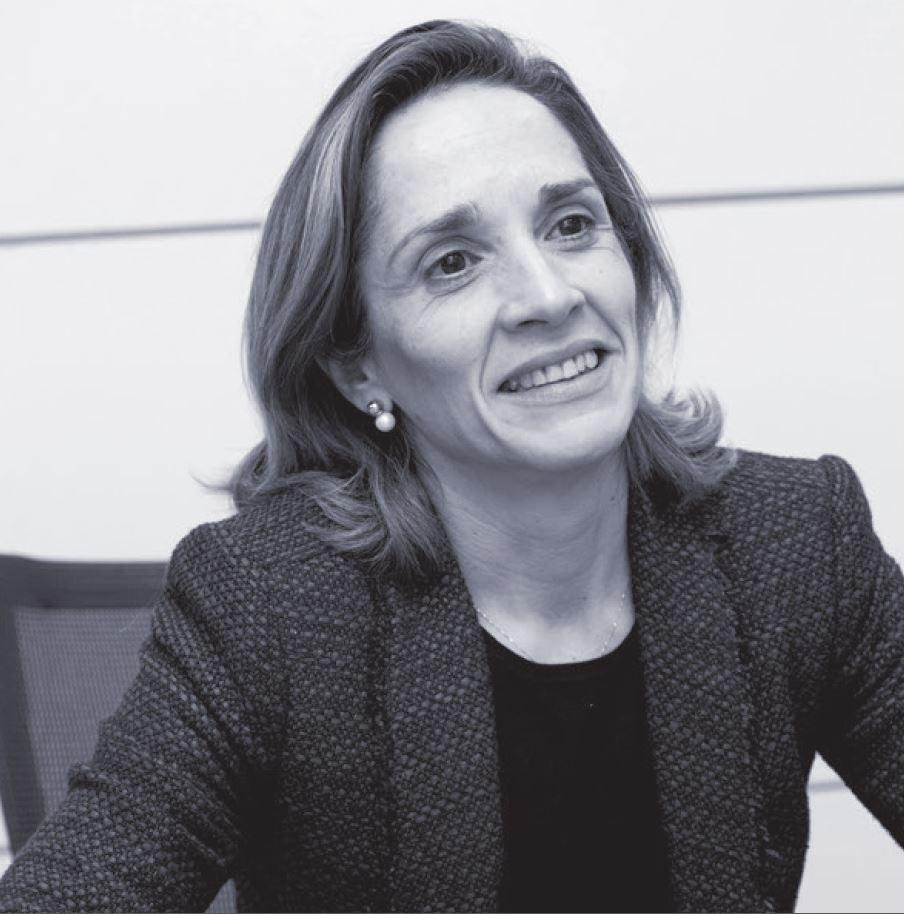 Ana Romera
Director of Engineering at Thales España
High speed
 
 She started her professional activity in 1992 at SEL Señalización, in the business of railway signalling. She has occupied a variety of posts in her professional career, starting out as test engineer with the customer, software development engineer, head of product and head of R&D. She is currently responsible for engineering in the Railway Transport business of Thales España. The team comprises a collective of 200 people.
 
Her entire professional career has been carried out in the technical area, having taken part in the execution of major railway projects, in the deployment of high-speed rail and in the ERTMS system in Spain.
 
As Director of Engineering, Ana Romera is a member of the Thales España Steering Committee.
 
In your career have you encountered difficulties for the fact of being a woman?
 
I have performed various functions during my professional career, a learning curve that has allowed me to evolve my career in different phases, and I can frankly state that as a woman I have not seen any barriers to this evolution.
 
I am married, I have 2 daughters 10 and 13 years old and enjoy my daily activity combining my professional and personal life. I won't deny that sometimes it's not easy, but I hold on to the positives that make me continue to enjoy my work and my family.
 
Do you know more women in a similar post to yours?
 
The truth is that there aren't many women in management positions, but I can say that in recent years we are seeing a very positive progression, with women increasingly occupying positions of greater responsibility.
 
Right now changes are occurring that I believe are relevant. As an example, the Technical Management of ADIF and of Thales and the Engineering Management for Rail Transport at Thales España, all three headed by women.
 
How are relations with other colleagues?
 
Relations with my colleagues, superiors and subordinates has always been good and I believe that diversity nurtures added value in an organization. I have always felt appreciated for my professional performance and relations with colleagues have always involved collaboration as a team.
 
I also consider that diversity is a value that contributes to a company's development. Diversity, beyond gender, is to contribute different points of view, enrich a company's added value, open the door to understanding new cultures, new customers… all this is key for people's professional performance and the evolution of the business in an environment of globalization and plurality.
 
Which equality policies are promoted in your organization?
 
In Thales España we have a firm commitment to equality and work towards meeting cross-cutting objectives that pursue greater female presence in the company, both in new joins and in positions of greater responsibility.
 

"Thales España has been making efforts in recent years to promote diversity in the broadest sense"
To this we should add the equality plan, which is currently in the renewal phase and is headed by the equality commission, plus Thales Group's special interest and focus on encouraging diversity and inclusion.
 
In the working environment in which you operate, is the figure of a woman in a position of responsibility sufficiently implemented?
 
To use the engineering management of Thales España as an example, the percentage of women and men in positions of responsibility is of 33% women vs. 66% men, and as for collaborators, we currently have a percentage of 26% women.
 
This is a value I consider relevant, since we hope to continue evolving in the direction of diversity in terms of gender, cultures and nationalities in our company.
 
How can move forward in our society to achieve the 50-50 goal by 2030?
 
I consider that the diversity goal for 2030 can be achieved within a wider goal, including not only the gender goal but also committing to an international diversity that promotes a mix of cultures and the progress of the new generations towards positions of greater responsibility. I believe that Thales España has been making efforts in recent years to promote diversity in the broadest sense.
 
With regard to society, evolution has to be backed by global measures that facilitate an environment of equality within the business domain. This will undoubtedly promote an atmosphere of diversity based on the professionals beyond their particular gender.
"We need global measures that facilitate an environment of equality within the business domain. This will promote an atmosphere of diversity based on the professionals beyond their particular gender"