Thales is introducing new ways to monitor and ensure safety of drones and its surroundings, to make Unmanned Aerial Vehicle (UAV) and Unmanned Aerial System Traffic Management (UTM) a priority for airspace security. 
Thales provides solutions allowing civil and military aviation authorities to detect - even without data transmissions - and verify a drone's registration number (license plate), identify its pilot, and confirm its flight authorization, all in a few seconds. 
UAV remote identification: drone rules for a safer airspace
Today, drones have a wide range of applications from military to governmental like rescue, law enforcement and commercial applications like surveying and delivering goods. With the industry growing at an exponential rate, drone technology is constantly evolving and its prevalence is on the rise. 
According to the FAA and EASA, effective systems should be available to protect citizens and critical infrastructures from drone - related incidents. Drones represents a major safety challenge for regulators around the world.
The ability to identify drones has emerged as a critical requirement in order to build a seamless sky for all drone users. This includes both safety on the ground (to prevent drones from enjuring people and / or damaging property) and safely in the air (to prevent mid-air collisions).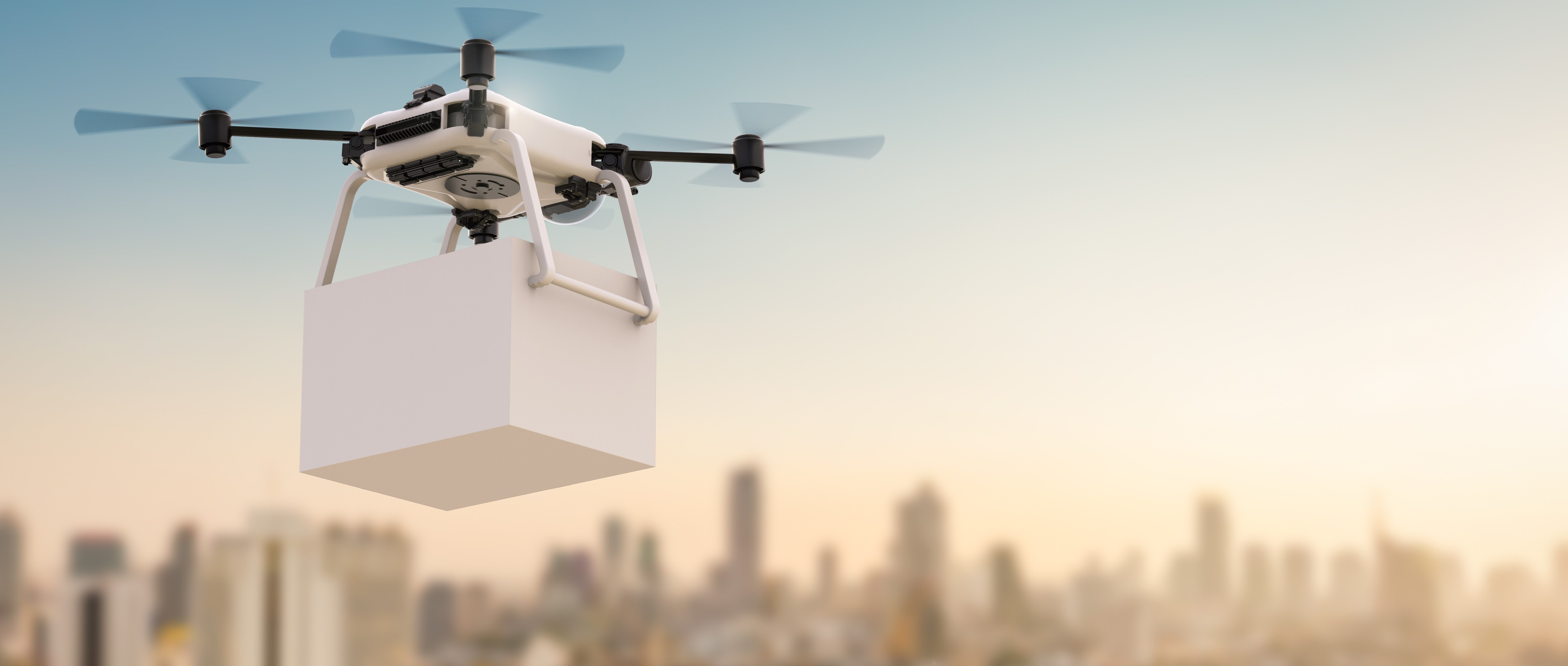 ScaleFlyt Remote ID: smart solution to allow safe and secure drone operations
ScaleFlyt Remote ID provides identification and location information of drones in flight, with a tracker and an application. Any other parties such as UTM provider, UAV operators and ground observers can receive it through dedicated communication channel. 
ScaleFlyt Remote ID comprises an add-on onboard device, a web server and a mobile application. 
It helps all drone operators with any kind of drone platform and all sizes who want to ensure smooth operations by monitoring drone fleet operations in real time and operate within non-segregated airspace. It provides a secure independant position and Cloud-based solution that delivers real-time remote identification and tracking of Unmanned Aerial System (UAS) via scure networked data comunication (LTE) to cellular networks, through IoT connectivity module and broadcast transmission (Wifi / Bluetooth).
Unlike other solutions, ScaleFlyt Remote ID offers direct broadcast and network channels (compliant with ASTM and ASD - STAN) and provides secure communication channels based on cryptography in tamper-proof embedded eSIM. 
The first is to buy your Remote ID tracker from our Thales team simply by contacting us by email or by phone. After buying your ScaleFlyt Remote ID tracker, you choose your "starter" or "advanced" service that will allow you to safely manage your drone operations and data. 
The second step is to connect the tracker, and this you can do anywhere in the world. Indeed, its cellular connectivity is global, seamless, and compatible with any airspace manager (UTM / USSP). 
The third step is to download the Remote ID web application and to register for an account using your operator registration number and QR code.
Next step, you must configure your tracker and attach your Remote ID device on your drone plateform. The ScaleFlyt Remote ID tracker fits any type of drone in retrofit and linefit. 
Then you can start flying and tracking the data. Connect your Remote ID device to a LTE-M network / 2G to get real-time tracking and fleet monitoring. The platform checks the identity, authenticity, integrity of data then can forwards to UTM. Network connectivity is supported by eSIM, and its connected to Wifi and BT5 LR with internal antennas. 
Finally, you can analyze your data, follow your battery level and track your drone in a real-time on a mobile app.