Shaping tomorrow's more electrical aircraft
Thales is shaping the future through unique expertise and innovation for the more electrical aircraft, with an extensive portfolio of certified electrical power management solutions: generation, conversion and electrical motors, along with associated support and services.
Electric power generation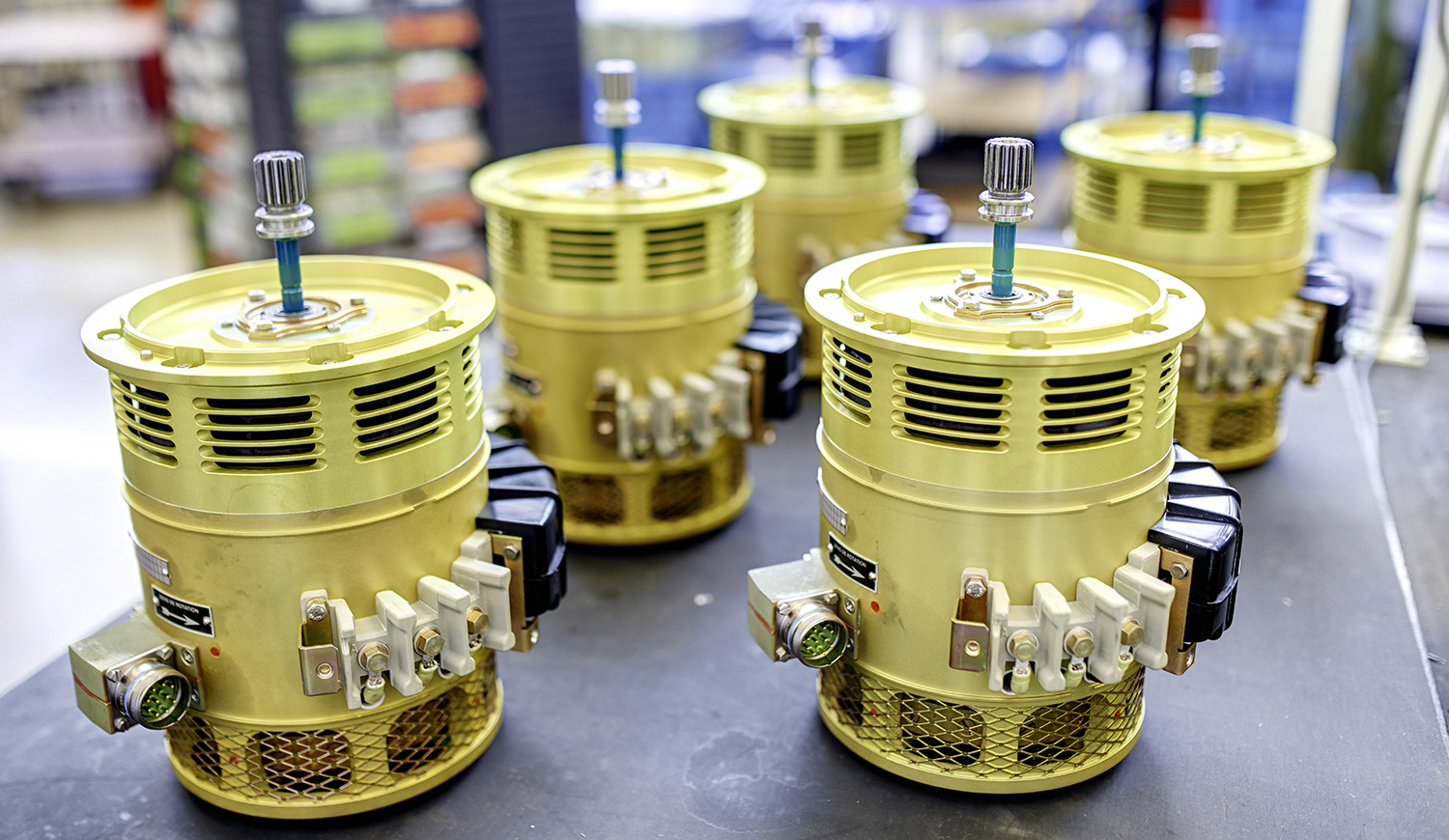 Electric power generation is a key element of any aircraft: small, medium or large. A power source is installed to power all safety-critical loads (e.g. flight controls) along with any actuator installed. Covering a range of needs from low kW to hundreds of kVA, Thales provides solutions for civil and military airframers.
CO2 reduction targets are a key enabler for aircraft efficiency improvements. Electrification is a key trend supporting this objective and therefore is pushing for additional onboard power. Thales is focusing on developing new solutions that enable higher power generation capacities in association with new functions.
Electric power conversion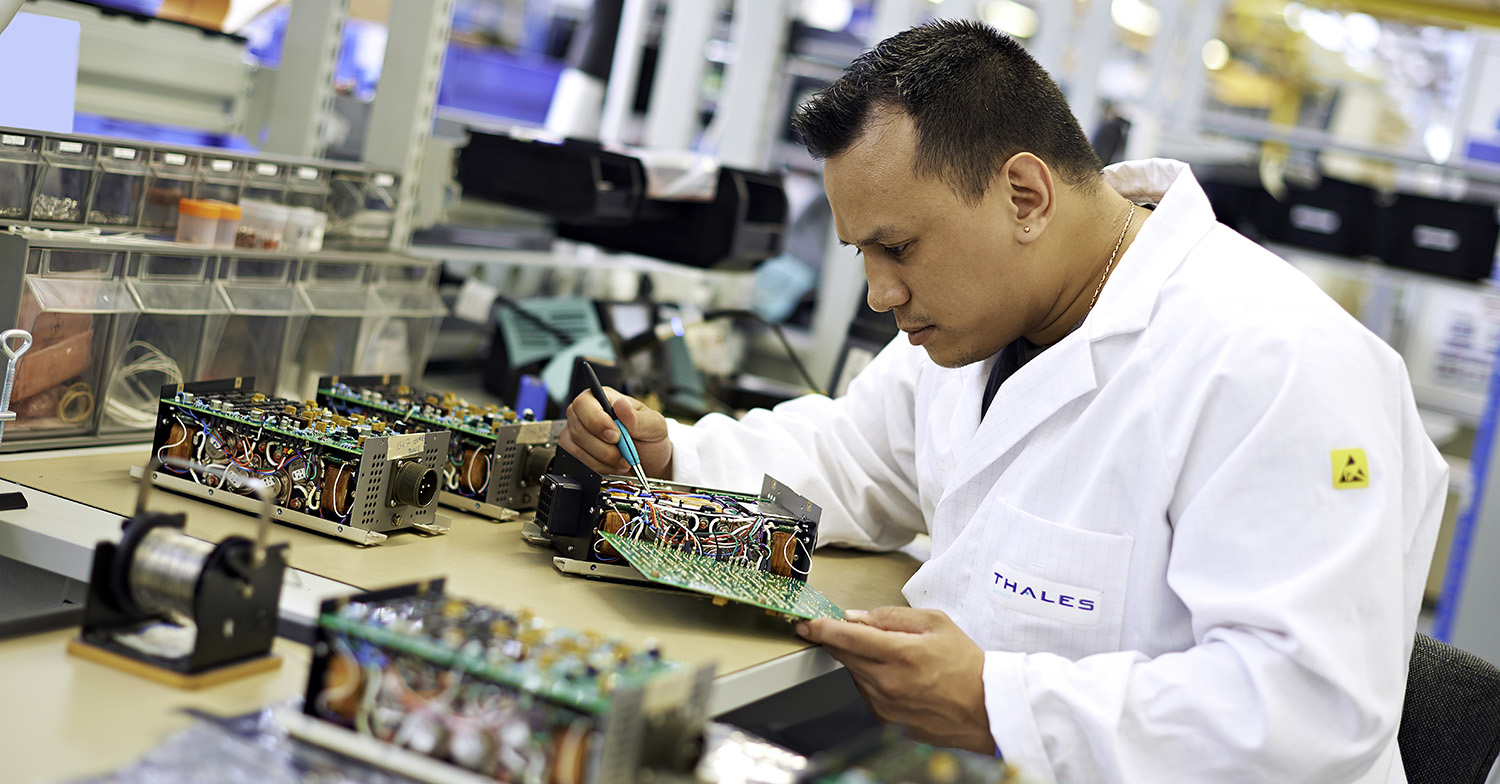 Electric power conversion links the different electrical systems on an aircraft. From power generation systems (AC) to critical loads (28V) or More Electric Aircraft (MEA) with high voltage loads, Thales is offering solutions to enable power conversion from several kW (TRU) for helicopters or business jets to several tens of kW (ATU) for commercial aircraft.
Transition to MEA applications will lead to new requirements for passive and active conversion allowing interconnection between several power systems (AC to DC, DC to DC). In addition to connecting electrical networks, active conversion is also used to drive electric loads like motors or pumps (fuel, hydraulics).
The transition from hydraulic or pneumatic actuators to electric is increasing across all types of aircraft, from helicopters to commercial aircraft. Thales has a wide panel of solutions available for the aerospace industry: AC or DC motor, step motors or fans as examples.
The development of satellite activities is generating new opportunities for design-to-cost actuators. Thales is engaging in this direction with a new product portfolio offering.
Thales electric systems offer support and services to its customers for its entire product portfolio. From spare parts to complete revision of generators or documentation, Thales's organization is available through several locations around the world.